As you grow your small business, you may need more people on your team to help you achieve your goals. The employees you hire set the foundation for your company's success.
While you may be eager to begin hiring, don't share job listings or start interviewing candidates until you're ready to act quickly. You could lose out on a valuable employee if you drag out the process too long.
Once you're prepared to expand your team, follow these best practices to make the most of your hiring process.
7 Best Hiring Practices in 2019
1. Spend less time on the job description.
Business owners and hiring managers tend to write lengthy job descriptions that include paragraphs about the company, job duties and responsibilities in addition to a long list of required skills. While applicants should understand the full scope of the position, extensive text may be intimidating to job seekers, she said.
2. Ask open-ended questions with answers in mind.
Asking candidates open-ended questions during an interview will allow you to pick up on soft skills that indicate how they may behave in the workplace,
By asking more conversational questions that lead to a dialogue, you'll have a more accurate impression of whether you can work with this person and whether he or she is up for the challenge.
You should also have an idea of the responses you'd like to hear so you can adequately judge candidates, she said. If multiple managers are conducting interviews, you should be in agreement in what you expect. Anyone conducting interviews should ask questions in the same style and represent the company culture to give the applicant a cohesive impression of the business.
3. Create a sense of belonging from the first phone call.
From the first point of contact with a job candidate, make sure they feel like they would have a place within the company.
You should maintain the same level of enthusiasm throughout the hiring and onboarding processes once they join your team.
4. Give candidates time to ask questions.
Candidates' questions during an interview are often just as important as managers'. Job seekers have a responsibility to find out if the job and workplace is a good match, and you should give them time to do so.
They have to be able to sense if the employer is a right fit for them.
5. Prepare for interviews.
When you give candidates an opportunity to ask questions, you must be prepared to answer. You should be ready to provide information about the position in question, the company as a whole and how the candidate could succeed at the company.
Coming into an interview unprepared could not only ruin a candidate's perception of the job, but could also damage your reputation as well.
6. Don't rely too much on technology.
Technological tools have become prevalent in recruiting processes, but they don't always help you find the best person for the job. Tools like artificial intelligence software that matches keywords in job descriptions and resumes may limit your pool of candidates.
Without face-to-face interaction, you won't be able to judge the soft skills that make someone a good fit or not for the job at hand. Relying too much on data could be detrimental to finding the right employee.
7. Hold informational interviews or meetings.
When searching for a job, people will often reach out to a company where they would like to work even if the company isn't hiring. As a manager or business owner, you should take meetings with people who are exploring their career options. You can reach out to them at a later time when you have an opening.
How to Retain Top Performers When They Have Maxed Out Salary
It's difficult enough to retain top-performing talent in an employees' market, but when a high performer's salary has maxed out, it becomes even more difficult. While money may — or may not — be the primary motivator for employee happiness, putting a ceiling on an employee's financial compensation certainly has the potential to demotivate.
So, when faced with top talent whose salary potential has hit a ceiling, what can you do to help keep them happy? Here are a few ideas:
1. Navigate Around the Financial Compensation Wall
For example, look for processes by which they can garner bonuses for work they do. Even if it's not a revenue-producing position, consider creative methods. For example, create a path for a customer service representative to convert a service conversation into a sale. Even if they are not the one closing the sale, build a process that tracks their referral, and when the referral becomes revenue, the rep can receive a percentage or spiff.
2. Stop Micromanaging
Many leaders or managers may not see their behavior as micromanaging, but this behavior can come in many forms. It may be that with each project you assign, you require a process overview and continual, daily oversight of task completion, step by step, seemingly hour by hour.
Perhaps instead of being hands-on in your top employee's next project, you could let go of it completely. Do this by asking for the employee's assistance in accomplishing a specific outcome, and then let them figure out the path to achieve the result. When they have accomplished your ask, they can present it to you versus your being involved throughout the nitty-gritty details of the process.
3. Offer Time Off
If your employee is truly a top performer, then they still are motivated to get their work done and to exceed expectations — both yours and their own. So, by offering them more flexibility with their work schedule, you are simply motivating them to work even smarter so that they can enjoy their more flexible schedule. As well, high-performers have a strong sense of when they need to be on-point in the office and when they can slack, including being away from the office. They have an instinct for the ebb and flow of opportunity and work requirements and will accommodate.
Finally, high performers need the refreshment that comes from time away in order to refuel for high productivity. Encourage them to take time away from work so that you can reap the benefits of their fresh perspective.
4. Show Them Respect
In the humdrum of the day-to-day, too many people in the powerful role of leadership lose sight of their employees as human beings. When you find yourself in a stressful situation, revenue and customer pressures mounting, you may take it out on your staff. And often, the high-performing talent who are foundational to your success get the brunt of your angst. You take for granted that they can take it; they are the power players that you have compensated so well. You may, in those moments, dismiss their feelings and just let it rip. Instead, show them you respect them by communicating with respectful words and actions.
Take one for the team, from time to time, and let your top performer off the hook in regards to a difficult client, scheduling snafu or other situation. Just work it out and then, going forward, find a better path than involving your top performer in every situation that nags at you.
5. Invest in Them
While you may not have the budget to boost their salary, consider other ways you can invest in your top-performer. For example, look for opportunities to send them to training or conference events, particularly those in parts of the country — or world — that you know appeal to them. Or, look at their office setup, whether they are in-house or virtually operating, and invest in new technology or furniture. Not only will you elevate their outlook, but more than likely, you will improve their already high-performing results.
6. Be Grateful
Show them, through words, through actions, through personalized gifts and through a grateful demeanor, that you value them. Treating top performers like a replaceable cog in the wheel will get you nowhere fast — underappreciation erodes enthusiasm, confidence and overall attitude, and could ultimately be the reason your top talent ends up in the competitor's arms. Express gratitude, on the other hand, and you strengthen the foundation for a strong, long-term relationship.
Brian Torchin
HCRC Staffing
Cell: 267-251-5275
Fax 800-263-1547
It's time to fill that vacancy on your team and the pressure is on to find a professional who personifies the key qualities you need. But how can you determine that from just an interview?
What matters are the questions you ask. Here are 15 questions to ask interviewees that will give you insight into a candidate's skill level and demeanor, so you can feel confident in your decision.
1. What do you know about our company, and why do you want to work here?
You'd think with the easy access to information online today, most candidates would do their homework, but that's not always the case. Some applicants may not even know what type of business the company engages in. Ask this interview question and you'll find out quickly who is sincerely interested in working for you — and who isn't.
Having trouble finding qualified candidates? We can help:
2. What skills and strengths can you bring to this position?
Did the interviewee blindly apply to your opening or did they consider how they match your needs? This question can help you find out. Applicants should be able to think critically about how their abilities will benefit your team.
3. Can you tell me about your current job?
This is a great interview question to evaluate communication skills, while gaining insights into an individual's background that goes beyond the resume.
4. What could your current company do to be more successful?
This inquiry can give you a sense of whether interviewees see the big picture at their organizations. It may also reveal why they really want to leave their current jobs.
5. Can you tell me about a time when you had a disagreement with a boss or colleague and how you handled the situation?
This is one of the more valuable questions to ask interviewees because you'll get a sense of their conflict resolution abilities, personality and potential for future problems. What tone does the person use when talking about the other people involved? Were they able to handle the situation described appropriately? Did they find common ground? Emotional intelligence is keenly needed in almost every job.
6. Do you work best alone or on a team?
What kind of work will the candidate be performing if they're selected for the position? This question helps determine if they're suited to the types of assignments they'll receive. Someone who enjoys solitary work and long stretches of uninterrupted time at their desk may not thrive in a position that requires collaboration or multi-tasking.
7. Why are you leaving your current job?
Do your company and position provide an alternative to the factors (lack of professional development, management problems, etc.) that made them unhappy in their current role? If so, showcase those benefits. But keep an eye out for candidates with unrealistic expectations, and bear in mind that an employee who leaves an organization for petty reasons may not be a good long-term fit for you.
8. What's your ideal work environment?
Asking interviewees this question can help determine whether or not they'll flourish at your company. If your office has an open floor plan, for example, a candidate who prefers a private workspace may not be the best fit; the reverse is also true.
9. How would your coworkers describe you?
This is another question that can help predict how an interviewee will work with the other members of your team. Understand the personalities of your current staff members and be on the lookout for a candidate who will complement those. For example, Type A employees may thrive with an assertive new team member, while this may prove challenging for quiet, introverted employees.
10. How would your boss describe you?
This may give you a sense of the candidate's relationship with previous managers. Reliable? Prompt? Efficient? Keep in mind, though, who you're asking. The answer will be simply their opinion of what the boss might have said. That's why it's still critical to check references. Request a list of contacts and give former employers a call to hear how their impressions align with the candidate's.
11. Where do you see yourself in five years?
A candidate who has professional drive and career aspirations is valuable. Look for someone who is engaged in their career and has goals, and consider mentioning how your organization can help them achieve those goals. Finding a prospect who is interested in career advancement and sees opportunity with your company increases the chances that they'll be happy in the long run.
12. Can you describe how you handle tight deadlines?
Does your team or company frequently encounter time constraints? Do you need someone who can work quickly and accurately while under pressure? Ask this question and you'll at least get their opinion as to how they handle stress and whether they can keep up with the pace of work at your organization. You could also follow up by asking if they've ever missed a deadline and, if so, how they handled the situation.
13. In your most recent role, was there a time when you had to overcome a significant challenge?
Use this question to get a sense of an interviewee's critical thinking and analytical skills. You should also pay attention to how the candidate describes their behavior when faced with a challenge. Did they panic and shut down, or did they come up with an action plan and see it through?
14. What's the most interesting project you've worked on in a past position?
Ask this question to determine if the applicant would enjoy the work available at your company. Do the types of tasks they find fulfilling align with the job description for your position? If not, this applicant may not be the right fit. Making sure employees find their work professionally satisfying is one of the most important factors in retention.
15. Do you have any questions for me?
If candidates have been paying attention during the discussion, they shouldn't find this to be a tough interview question. So there's no excuse for a blank stare in response.
Have a great day!
Brian Torchin
HCRC Staffing
111 Forrest Ave
1st Floor
Narberth PA 19072
Office 610-660-8120
Cell: 267-251-5275
Fax 800-263-1547
Contact Form here
View my LinkedIn Profile
Join our LinkedIn Group
Like us on Facebook
Staff morale and wellbeing can really benefit from great staff bonus ideas. Giving staff a little extra can lead to big wins for a business and here are some of the best ways to do so.
Flexibility
Schedule Flexibility – Holidays are always busy times for everyone, shopping and wrapping gifts, or having get together with family when the kids are out of school. So, when the holiday season comes around again, never keep your employees in the office. Let them be home with their families.
Always allow your employees flexibility when it comes to when and where they will be working during the holidays or any other busy time of the year. This can help them to manage stress more effectively. Flexible schedules will show employees that hard work is appreciated and personal time is respected.
Personal Concierge Services
Most anyone would love the chance to avoid all of the mobs surrounding the holiday shopping season. A personal concierge service will be able to handle errands, including pick up and drop off of dry cleaning, or even grocery shopping to make the lives of employees a lot easier.
Concierge services can make for a great holiday bonus, but they can also be used for a reward program for your employees year round. Say you have an employee that performs very well one month, you can them to relax by offering a service to take care of a lot of their tasks.
The wonderful thing about this perk is that it will motivate employees to work hard, while giving them less work that they have to tackle around the office. A lot of employees will feel that if they receive time off, they will have to spend it doing chores at home. Providing them with someone else to get things done will allow them to spend time relaxing to doing their hobbies.
Gym Memberships
You can help employees to get healthy and stay that way by offering gym memberships with a holiday bonus. Look for a gym that has a wide range of locations and services, so your employees can customize wellness plans for their needs. For example, you may have one employee that likes nutritional education and running, while another may want yoga classes.
Help With Health Insurance
With the Glassdoor survey, health insurance has been touted as a top benefit for employees, valuing it more than a pay increase. Even if you have an organization that doesn't offer insurance, it can be helpful to cover insurance costs with their holiday bonus or cover premiums for a certain number of months.
Unlike a big holiday bonus check, one that covers the employee's insurance for several months will help them with coverage for a long period of time. Extending this benefit beyond the first year will also show employees that they are being rewarded for constant performance instead of a one-time bonus in a standard holiday gift.
Share Ownership
Share ownership can be a great way for businesses to give their staff a boost and also to give them an interest in the running and wellbeing of the company.
By offering staff the ability to buy shares back or offering them shares with their work, you give them a feeling they have some say in the company and also that they can benefit from their hard work.
Brian Torchin
| HCRC Staffing | Brian@hcrcstaffing.com | www.hcrcstaffing.com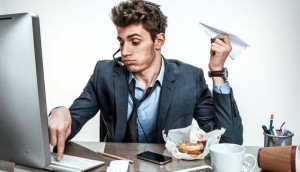 There are many ways you can inadvertently damage your reputation in a new job. As my former client found out, showing up late on your first day of work is one of those ways. Here are six ways you can sabotage your reputation that you should avoid at all costs:
6 Ways to Damage Your Reputation
#1 – Show up late on your first day of work: This is my number one "no-no" when it comes to starting a new job. Showing up late may damage your reputation because it can make you look unreliable and unable to plan for potential obstacles. If you can't even make it to work on time, do you think your manager will trust you to finish a project on time? Always give yourself plenty of extra time to get to work for the first few weeks so you can get a feel for traffic patterns and how much time you'll need. Bring a book or magazine to read in case you get there early.
#2 – Wear inappropriate attire, based on the company culture: Wearing a dark suit is not a good idea if you've been hired by a start-up company where everyone wears jeans and shorts to work. Similarly, wearing too casual attire to a company where most employees wear suits five days a week won't work either. Take the time (before your first day on the job) to understand the company's culture and find out from your new manager or HR representative as to what attire is appropriate. Never wear perfume or cologne to work – leave these for evenings and weekends. There's almost nothing more annoying as a manager than having to hold a discussion with a new employee because their over-powering perfume/cologne is disrupting office productivity.
#3 – Refer constantly to how your previous company did things: When you keep referring to things saying, "That's not how we did it at ABC company," or "Where I came from, this is how we did it and it worked much better," you will severely damage your reputation. Why? Because nobody likes an arrogant know-it-all who thinks they are better than other employees or who believes their previous company did things better. I once led a department after the parent company had purchased and merged five companies into one. Ego-bragging about former companies was so prevalent I implemented a fun way of calling attention to this negative practice. Whenever anyone used the name of his or her former company and someone pointed this out, the person had to add $1 to an empty shoebox in my office. When the shoebox was filled with money I used it for a pizza lunch for the team and to talk about the ego-bragging and why it was so detrimental to our newly combined company. After that, the negative practice almost immediately ceased.
#4 – Question the way (and why) things are done: Like I mentioned in item #3, no one likes an arrogant know-it-all. Before espousing your opinions in your new job, take the time to identify all angles of a situation. This means understanding the stakeholders, inputs, resources, processes, and outcomes/results. Once you have this information, you can dig deeper into certain circumstances using terminology such as, "Help me understand how…" and "How does department ABC then use this information to…?" How you word things is just as important as the questions you ask, so think before you speak.
#5 – Ask for time off: You'd think this would be a no-brainer "no-no", but you'd be surprised at how often hiring managers express their frustration to me about new employees blindsiding them with time off requests. If you receive a job offer in June and your family already has vacation plans scheduled for mid-July, let the hiring manager know immediately (before you begin your new job) and proactively work with them to ensure your vacation will not disrupt the productivity of the department. Surprising your new manager with a personal time off request can damage your reputation because it can make you seem like a deceitful and immature person.
#6 – Spend time "water cooler gossiping" to get the "dirt" on people in the department: Everyone wants to get to know the people in their new company as quickly as possible – but don't spend time finding out through the gossip "grape vine" around the water cooler or break room. Take the time to get to know colleagues first hand and form your own opinions. Don't let other's nasty gossip cloud your thinking when it comes to co-workers.
As my former career-coaching client found out, it can be fairly easy to damage your reputation in a new job. Once damaged, it can take time and effort to repair your work reputation. To avoid having to go through this situation yourself, be aware of the six key ways you can harm your reputation when starting a new job – and wisely avoid them!
Have a great day!
Brian Torchin
HCRC Staffing
111 Forrest Ave
1st Floor
Narberth PA 19072
Office 610-660-8120
Cell: 267-251-5275
Fax 800-263-1547
Contact Form here
View my LinkedIn Profile
Join our LinkedIn Group
Like us on Facebook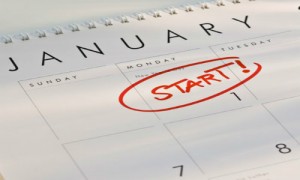 Every NFL franchise reports to training camp with the same goal in mind, and the same outlook. They want to win, and believe that their staff, starters, and bench players have the potential to bring the Vince Lombardi trophy home to their respective cities. However, potential isn't easily quantified. For some it's obvious; others, a bit more confounding.
Of course, there is no championship of private medicine. The best two practices in America do not square off in a fabricated triage to decide who provides superior care. There is no gold-plated Staff of Hermes to hang practice's trophy case. Still, every practice begins a New Year expecting to thrive, and to remain competitive in their respective market. To this end, head physicians and leaders in management must identify and acquire resources that will ensure their continued success. They may also need to attempt to change, or to eliminate whatever it was that may have stood in the way of their success over the last 365 days.
Making roster moves
It's no secret. The medical field is experiencing a physician shortage. We've touched upon how important hiring right is for a practice in previous posts, but it's not easy to do without a rich field of talent to choose from. While experience may be a desirable trait for most hiring managers, it is unwise to count out residents. Don't think of recent med-school grads as "round-2" selections. They are your first-round draft picks, your prime investment in the future of your practice. As such, superior scouting is paramount. In the interview process, ask every revealing question you can. Really try to gauge their personality, and temperament. Give them the benefit of a dry-run at your practice. These few days will function as a combine of sorts, to watch their abilities in action.
When courting the youngest and brightest, you must also remember that they know the position they are in. They can bargain for what they want. We already discussed what the current generation of medical practitioners value above all else. It isn't wise to fight this, or to lure them with false visions of what the average work day at your practice is like. In the old days, the average physician changed jobs about twice in their entire career. New physicians figure to match this number within their first five years. Retention is key. Make sure a young hire knows not only the culture of your practice, but its trajectory in the coming years. Will your compensation model be changing? What about care delivery?
Making the good better
This next point applies to both your new "star" hires and your veteran staff. Think about the best performers at your practice, or the ones with the highest talent ceilings. You know who they are. What you should also know is that they may not continue their improvement and operate at their highest potential simply by showing up for work each day.
The growth of a worker is an ongoing and very active process. It is also one you must be involved in. Are you taking the time to teach and mentor them so they can eventually assume more advanced leadership roles and responsibilities? Are there opportunities for them to learn at your practice, ways to add new skills, and deepen the ones they already have? These opportunities and resources are keys in the present toward realizing your practice's goals, and securing its expansion in the future. Make sure you have room for them in your budget.
This same plan applies to both your average, and lackluster performers. In the case of the former, schedule a meeting to ascertain their current knowledge and skill level. Then, point them in the direction of specific resources (digital, print, and otherwise) designed to address gaps, and which they can access on their own time, at their own pace. In a follow-up meeting, ask this worker what other additional support they may need going forward. Sometimes, people find it difficult to initiate change, or in this case, improvement, because they don't know how or where to start. You will be providing that starting point, and showing them you care about the end-result.
When approaching the issue of poor performer, remember the old adage about those who make assumptions. There could be a number of reasons why they haven't been performing their duties as well in the last year. Make sure you schedule the time with them to find out what these reasons may be. These employees may benefit from another type of coaching meant to focus, empower, and build their confidence back up. You do not necessarily have to fill this kind of roll. It can be delegated to someone else with the necessary skills, or filled from the outside.
Making changes when necessary
Sometimes, despite how many times you've tried to accomplish something, it never quite pans out. This can go on for a long time until you, as the head of your practice, realize one difficult truth: It's not about drilling the prescribed route over and over again to perfection. It's about realizing that running that route, and others just like it, will never get you to where you need to be. The playbook is out of date, and a major shift is needed in the way you get things done.
Even if your staff agrees that the old plays are ineffective, they may be highly resistant to change. It means learning a new way to use their skills, to change something that hasn't been changed in a long time. Don't let this deter you. Change is painful, but necessary. There will be those among you who are more pliable, more open to change. Designate them your coordinators.
The most difficult changes to make, the ugliest in fact, do not involve procedure. They involve personnel. Negativity, standoffishness, and narcissism are as toxic to your practice as resistance to change. One person exhibiting these traits on a regular basis can destroy what it is you are trying to build. Cuts become a necessary evil. If you've made your practice a place where team-players thrive, where they can grow and evolve, where leadership is understanding and accessible, where rewards and reprimands are administered fairly, and in a professional manner, then you've done all you can. No matter how skilled or indispensable a volatile employee may seem, they've got to go.
Have a great day!
Brian Torchin
HCRC Staffing
111 Forrest Ave
1st Floor
Narberth PA 19072
Office 610-660-8120
Cell: 267-251-5275
Fax 800-263-1547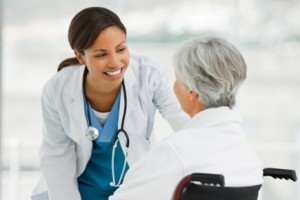 In previous posts, we've touched upon the importance of the patient/doctor relationship, of practice visibility, and of marketing your practice based on various demographic information. These are all efforts toward increasing your patient base, earning their trust, and making sure they get the kind of service they need. Your patients trust in your judgement, and your efficacy as a physician. Your marketing campaign was memorable, witty, and also reassuring. Your practice is closer to where many of your patients live than your nearest competitor, and you offer more flexible payment options.
But is this the sum total of a real connection? In this post, we will discuss the term in a bit more depth, beyond marketing, practicality, convenience, and clinical savvy. How does a real, lasting patient connection start? What does it entail, and how do we keep that connection from weakening?
The birth of connection
The path toward long-term, meaningful connections with patients is relatively straightforward. Step one entails really putting you, and your practice out there in a meaningful, and effective way. In a previous post, we listed the various ways in which to advertise your practice prior to its grand opening. Traditional avenues like print—a story in the local newspaper—and radio are still viable. Utilizing digital strategies are, of course, a must. But becoming noticed is only half the battle. You must ask yourself how you want to be perceived. To this end, we really suggest hosting an open-house event.
This is your first chance to allow patients to really see you, not just a representation of you. This is a chance to learn about them, while showing them things about you. Being so open and candid with people is not easy for everybody. It is completely acceptable to draw up boundaries for yourself. But in order to connect, you must make yourself known, not just noticed. At the same time, you must prove a genuine desire to know those you will be treating. This should continue well after the open-house concludes, and your doors officially open.
…but how do they really feel?
Supremely confident. Highly competent. Consistently dependable. Who doesn't like those attributes? Well, we certainly can't think of anyone, but how a person determines if they genuinely like another human being is a bit more complex. Let's backtrack a bit. As silly as it may sound, showing interest in a person's life, making an earnest effort to actually learn who they are and identify a few common denominators, is paramount. These can speak more for you than your diplomas and licenses ever could.
Initiating a conversation with a patient means the world. It could start with a word or two about the recent performance of a mutually loved sports team. Or, you can following up with them about a family member—a son or daughter going off to college, a mother back in physical therapy, etc. Do you have children? Did you also have to take care of an aging parent? Share your experience. In doing so, you are doing the one thing that pretty much ensures you will be genuinely liked by your patients. You are letting them know that you like them.
"If you don't like me, then I don't like you." Simple enough. Most people don't commit themselves socially and emotionally to those who don't reciprocate. Sharing with someone, and getting them to share in turn shows them that you value their company, and opinions. Remember to keep a light-hearted tone, smile, and laugh once on a while. Be aware of your facial expressions, as well as those of the person in front of you. We wear mistrust, annoyance, and impatience like masks, and just because your words aren't patronizing doesn't mean that your face isn't actively betraying the sentiment.
The circle of trust
There is a fine line between liking someone and trusting them. Naturally, we expect that you practice medicine to the utmost standards of the profession. You are patient, and empathetic. You are transparent and forthright about treatments, billing, and other policies. These are the necessary starting points. But, as with getting a patient to like you, gaining their trust is a bit more complex, is easily lost, and can involve a variety of seemingly unrelated factors.
Did you ever serve in the military? Make this known, because it will go a very long way with veterans, especially those suffering from PTSD, or any kind of physical condition they sustained during their service. Outside the office, are you a "plain-clothes" kind of person? If so, then simply being seen out in the world by certain patients can provide a major boost.
One highly effective strategy is to make bio-cards available to all of your patients. These should summarize your life experiences and goals, providing a glimpse into who you are as a person, not just a physician. Make a stack of them available in your waiting room, and send them out through good, old fashioned mail to patients.
Assume nothing
Accessibility, shared experience, and transparency form the bedrock of lasting doctor-patient connections. There is, however, a tendency among physicians to sabotage what they try so hard to create. We all make assumptions. It is part of a default setting our mind goes into when we are only given a few pieces of information to go on about something, or someone. The key for a physician (for everyone, really) is to acknowledge this process as it is happening. Yes, making calculated assumptions based on available evidence and history is part of a doctor's job. But always go back for a second, or third look before you leap. Beyond a misdiagnosis, choosing how to treat and communicate with patients based on appearances, or early speech and behavioral patterns and can have an alienating effect on them…and on yourself.
Have a great day!
Brian Torchin
HCRC Staffing
111 Forrest Ave
1st Floor
Narberth PA 19072
Office 610-660-8120
Cell: 267-251-5275
Fax 800-263-1547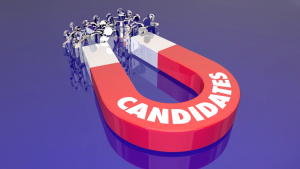 Need workers but not looking forward to combing through resumes from applicants who clearly didn't read the job description? In a best-case scenario, an employer will recruit a talent pool of the most qualified candidates with a high aptitude and passion for the work.
Traditionally, that involves reviewing endless data and choosing, at best, 10 percent of those who have applied. Then, there's the rest of the process — phone interviews, aptitude tests and in-person interviews. How are you supposed to attract the cream of the crop when you have to go through that tedious process?
You start developing relationships with prospective candidates before you need to fill a spot on a tight deadline. You network and outline your specific needs from the start. Here are a few tips to secure the best candidates for your company.
1. Take advantage of professional and social networks.
An essential career development skill you had to learn from the jumpstart quickly is still invaluable to hiring the best workers. The only difference is that you've built a strong network of industry contacts through memberships with associations and trade groups, among others. You have a network to tap into to find the recruits that are the best fit for your company.
Not only that — you have access to your employee's networks. Part of being in a professional network is helping your fellow professionals expand their access to job opportunities and resources through employee referral. Employees will be happy to help you source the right candidates. Encourage your employees to network and participate in conferences, trade shows and industry groups. In fact, pay for it because it will pay off for your company.
You'll need to be ready with a contact plan to routinely and systematically reach out to preferred candidates with the job description and information online, through email, mail and fax. Encourage employees to forward an email to a prospective candidate in their network they think will fit into the company culture.
More companies and recruiters are utilizing social media as a hiring tool:
85 percent of recruiters use LinkedIn.
55 percent of recruiters use Facebook.
47 percent of recruiters use Twitter.
For example, Facebook lists jobs like other job search engines, but many companies are posting directly on their page with tangible contact information to reach out to a live person on staff. Twitter allows you to take advantage of hashtags, and other social media platforms, such as Snapchat, offer unique snapshots into company culture as a recruiting tool.
2. Your website is prime recruiting real estate.
Job seekers are encouraged to research the companies thoroughly they apply to just as employers check up on candidates. Job seekers, especially new graduates, are likely perusing your website right now, and you're missing out on an easy and effective recruiting solution.
Your website already has helpful information for job seekers, such as projects you're currently working on and how your staff has been recognized in the organization and the community. What it may be lacking is an open door policy to encourage talent to reach out to the company. While job descriptions typically say "Don't call us, we'll call you (if you're qualified)," pre-recruiting the best talent requires the adoption of reverse psychology to the traditional candidate search.
On your website, invite talent in by listing a prominent "Join Our Team" area that gives a bite-sized but in-depth overview of the company's culture, values, mission and vision.
Job seekers who have fallen in love with your company will be able to submit their resume to be placed on file and receive emails with relevant job matches as the company need arises. Who knows? You may even find the perfect freelancer you never knew you needed.
3. Job descriptions are not a list.
Fun anecdotes that showcase an employer's ability to laugh does pull job seekers in, but writing engaging and targeted job descriptions is more involved than throwing in funny one-liners.
You have listed the basic requirements and preferred skills, but help the candidate see themselves in the role by writing these descriptions as "a day in the life of our new employee that could be you!" Describe the role's daily duties in detail as well as realistic opportunities that will likely come their way. Describe the company culture and work environment. In this area, many companies usually place "operating heavy equipment" and "exposure to loud noise," but balance boring descriptions with pizazz and honesty.
Strive for transparency and creativity. Keep titles and headlines clear and concise. Job descriptions that take form solely as a list have no soul and create boundaries between companies and candidates.
Avoid combing through endless applications and attract the best workers. Take advantage of professional and social networks. Use your website as prime recruiting real estate and showcase the company's vision, values and personality, which should also be reflected in engaging and targeted job descriptions. Use job descriptions for more than a list — help employees see themselves in the role.
If they see it, they will come because you've built it. Your talent pool will constantly replenish itself as you attract the best candidates who you're more likely to retain because they truly love what they do and where they'll be working.
Have a great day!
Brian Torchin
HCRC Staffing
111 Forrest Ave
1st Floor
Narberth PA 19072
Office 610-660-8120
Cell: 267-251-5275
Fax 800-263-1547
Contact Form here
View my LinkedIn Profile
Join our LinkedIn Group
Like us on Facebook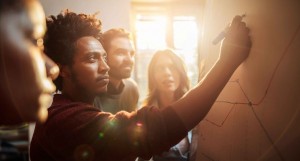 This is the time of year when many people find their focus, energy, and engagement at work waning. And it's perfectly understandable; from holiday activities to less sunlight to colder weather, it's easy to lose some steam.
But for smart leaders, this can be a great time of year to make huge strides. While your competitors are hung-over from too many holiday parties, you can use this time to leapfrog them.
But why do some people use this time to charge faster and farther while others slowly cruise the holiday party circuit? Much of the difference has to do with goals. If you have a goal for which you feel passion, urgency and maybe even a twinge of anxiety, you'll view the holiday season as an opportunity to crank out great work. But if your goals are more of the 'meh' variety, you'll exert bare minimum effort.
Unfortunately, lots of people have very 'meh' goals.
if our employees vividly picture their goals, they could be 49% more engaged at work! For all the leaders reading this article, that data gives us one big managerial to-do.
One such question asks respondents to choose between these three statements:
I use lots of visuals to describe my goal (pictures, photos, drawings, mental images, etc.).
My goals are mostly built around numbers (like in a spreadsheet or on paper).
I don't generally write long descriptions of my goals (maybe just one word or one number).
After test-takers answer questions about their goals, they're asked to complete a few research questions, including "How do you feel about your current job?" And when we combine those responses with the aforementioned goal question, a disturbing finding emerges.
41% of employees who use lots of visuals to describe their goals love their job. But only 32% of people whose goals are built around numbers, and 27% of those who describe their goal with one word or number, love their job.
If someone told me that people that people who use visuals to describe their goals are approximately 50% more likely to love their job than people who describe their goal with one word or number, you can bet that I'd immediately make every employee use visuals to describe their goals. (Which is exactly what I do).
If you've ever looked for a simple, cheap and easy way to get your employees to feel more love for their job, this is it. First, have every employee write down their goals. Describe them in as much detail as possible, including:
Exactly what they're going to achieve
How they're going to achieve it (with specific descriptions of the activities they're going to start and stop doing)
How they're going to feel when their goal has been achieved
Why this goal is important to them
Once they've got this detailed description of their goal, turn that into a visual. Now, this may seem a little hokey, but it really does work. Pull out a pencil and paper and transform that detailed description into a picture. (If you really hate the idea of drawing freehand, use a graphic program or clip some images, but just note that nothing is quite as powerful as drawing your goal freehand).
And then, when you've got that picture, stick it on your desk and look at it every single day to remind yourself what you're working to achieve while your competitors are out hitting the holiday party circuit.
Now, I will offer a caveat to everything I've just said. If your employees have been 'killing it' all year and they're mentally fried, they may benefit more from an extended rest period than a big year-end push on their goals. But that means a true rest period, not dragging themselves into the office for busy work and showing up simply to while away their days. If you're going to be at work, then be at work with visualized and robust goals. Go after those goals 100%. But if you're going to rest up, then be out of the office and truly get rest.
Whatever you do, whether it's resting or charging after hard goals, do it fully. But do not commit the mistakes of so many companies when they force their employees to come into the office and waste time for the next 3-4 weeks.
Have a great day!
Brian Torchin
HCRC Staffing
111 Forrest Ave
1st Floor
Narberth PA 19072
Office 610-660-8120
Cell: 267-251-5275
Fax 800-263-1547
Contact Form here
View my LinkedIn Profile
Join our LinkedIn Group
Like us on Facebook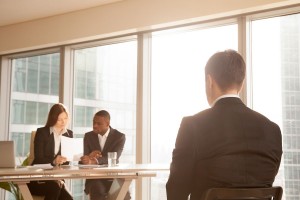 First, let's acknowledge that the interview process is hard. It's really difficult to figure out broad complicated insights into a person's ability and working style before actually getting to work with them. I'd suggest there's no single question that gets at everything a hiring manager wants to learn about a candidate, but there are a few key things a hiring manager wants to learn through the full interview process that can be summed up into three questions – in this order:
Why are you excited about this job?
This one is all about seeing that candidates have done their research – that they're familiar with the role and the company, that they know what they applied for and actually care about the job. For candidates, this gets their foot in the door. It's the bare minimum to not disqualify themselves in a sea of qualified candidates.
Tell me about a time when you [insert problem relevant to the role].
Now that their foot is in the door and it's clear they're actually interested in the role, it's time to learn whether they have the competence to do the job. How have they've approached problems in their life or career? Have they built valuable, transferable skills? Have they shown that they can learn fast?
Our business is experiencing [this specific problem]. How would you think through solving it?
This is something specific to your company – something you may have not solved yet and almost certainly something the candidate hasn't solved in their career. This aim isn't to see how they've solved problems in the past, but how they would approach it right now in the moment. What information do they think they need? What questions do they ask? What inferences can they make when they're missing information?
It's likely that the candidate has solved similar problems before, but hasn't worked in your company, your industry, or your specific application – for most jobs, the person you hire will be required to flex this problems-solving muscle every day. If candidates gets far enough in the process, I want to hear what it'll be like to work with them while they're grappling with a new problem.
4.Are you aligned with our values?*
This can be a way to separate two candidates who may be equally competent, and more importantly, to determine whether this person will be a productive contributor in your company culture. The answers can tell you a lot about a candidate.
The forms this question takes completely depends on your company's values. Here I might ask "What's a time you had to do something impossible?" to get at our belief in making no little plans; or "When have you solved a problem by collaborating with others?" to get at the importance of working together. Or my favorite: "How has luck played a role in your life?" It's tricky because candidates want to show they're competent – that they're responsible for their success. But it says a lot about a person's sense of gratitude, positivity, and willingness to work and learn together to see them ascribe some of their success to standing on the shoulders of giants.
Have a great day!
Brian Torchin
HCRC Staffing
111 Forrest Ave
1st Floor
Narberth PA 19072
Office 610-660-8120
Cell: 267-251-5275
Fax 800-263-1547
Contact Form here
View my LinkedIn Profile
Join our LinkedIn Group
Like us on Facebook