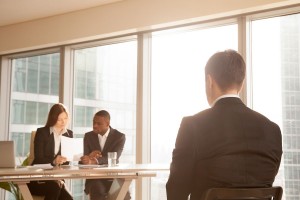 First, let's acknowledge that the interview process is hard. It's really difficult to figure out broad complicated insights into a person's ability and working style before actually getting to work with them. I'd suggest there's no single question that gets at everything a hiring manager wants to learn about a candidate, but there are a few key things a hiring manager wants to learn through the full interview process that can be summed up into three questions – in this order:
Why are you excited about this job?
This one is all about seeing that candidates have done their research – that they're familiar with the role and the company, that they know what they applied for and actually care about the job. For candidates, this gets their foot in the door. It's the bare minimum to not disqualify themselves in a sea of qualified candidates.
Tell me about a time when you [insert problem relevant to the role].
Now that their foot is in the door and it's clear they're actually interested in the role, it's time to learn whether they have the competence to do the job. How have they've approached problems in their life or career? Have they built valuable, transferable skills? Have they shown that they can learn fast?
Our business is experiencing [this specific problem]. How would you think through solving it?
This is something specific to your company – something you may have not solved yet and almost certainly something the candidate hasn't solved in their career. This aim isn't to see how they've solved problems in the past, but how they would approach it right now in the moment. What information do they think they need? What questions do they ask? What inferences can they make when they're missing information?
It's likely that the candidate has solved similar problems before, but hasn't worked in your company, your industry, or your specific application – for most jobs, the person you hire will be required to flex this problems-solving muscle every day. If candidates gets far enough in the process, I want to hear what it'll be like to work with them while they're grappling with a new problem.
4.Are you aligned with our values?*
This can be a way to separate two candidates who may be equally competent, and more importantly, to determine whether this person will be a productive contributor in your company culture. The answers can tell you a lot about a candidate.
The forms this question takes completely depends on your company's values. Here I might ask "What's a time you had to do something impossible?" to get at our belief in making no little plans; or "When have you solved a problem by collaborating with others?" to get at the importance of working together. Or my favorite: "How has luck played a role in your life?" It's tricky because candidates want to show they're competent – that they're responsible for their success. But it says a lot about a person's sense of gratitude, positivity, and willingness to work and learn together to see them ascribe some of their success to standing on the shoulders of giants.
Have a great day!
Brian Torchin
HCRC Staffing
111 Forrest Ave
1st Floor
Narberth PA 19072
Office 610-660-8120
Cell: 267-251-5275
Fax 800-263-1547
Contact Form here
View my LinkedIn Profile
Join our LinkedIn Group
Like us on Facebook