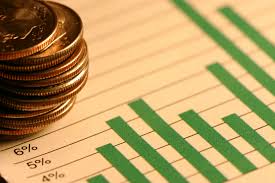 The compensation conundrum
With any sort of organizational restructuring, questions about compensation naturally arise. After all, a well-defined compensation structure is critical to the strength of any team: If it matches the needs of employees and reflects their efforts and successes, it can incentivize growth.
In terms of what kind of compensation works, a salary model is best suited for specialized employees, while the commission model is ideal for sales agents. Each comes with its own drawbacks: Salaried workers get a base pay no matter what but can become complacent, while commissioned teams have less reliable income streams but allow the company less control over the customer experience.
A hybrid model entails a salary mixed with a bonus, or a salary that transitions to commission. Again, this is ideal for sales teams and allows them to strike a balance between controlling the customer experience and inspiring growth in employees. Hybrid employees get paid regardless of whether a sale is closed, which can limit growth opportunities when compared with team members wholly reliant on commission.
Building something that lasts
No matter which compensation approach you choose, it's essential to keep the following in mind:
1. Pay by commission whenever possible. Commission is the most straightforward way to encourage salespeople to sell because their growth parallels the company's growth. What's more, your company gets the added benefit of financial flexibility. You don't pay unless money is coming through the door.
Use commission as a carrot you can dangle in front of team members. Set monthly, quarterly or yearly goals, and reward those who meet or exceed them. This gives workers the kick they need to be their best, which serves the company better in the long run.
2. Establish growth opportunities. Whether they are earning a salary, commission or some combination of the two, your employees should feel there's a path toward growth. Structure commission splits to scale as team members increase their transactions; and make sure your pay is commensurate with their effort and risk.
Good sales agents are good negotiators. So, don't make decisions about commission splits without understanding how they'll affect your bottom-line profits. Your side of the split should account for your expenses and protect your business in a down market.
3. Simplify compensation structures. Commissioned staff members should understand exactly how their actions lead to success. So, while your payment structure should be simple and well-defined, that doesn't mean your team members should feel that their pay won't cover their expenses.
4. Create a healthy culture. When you encourage learning and transparency within the team, your employees will be more likely to work together to grow and deliver higher levels of customer support. This is a form of internal marketing — a constant reminder of how the team contributes to individual success.
Have a great day!
Brian Torchin
HCRC Staffing
111 Forrest Ave
1st Floor
Narberth PA 19072
Office 610-660-8120
Cell: 267-251-5275
Fax 800-263-1547