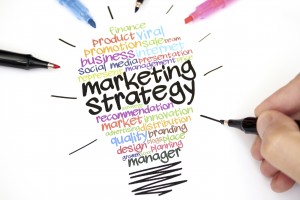 Here are some top tips for recruiting marketing rock stars.
1. Ask results-based questions
With traditional behavioral questions, interviewers see different personality traits come to light through a candidate's stories of previous projects and achievements. The problem with this is that it's easy for marketers to convey courageousness, personal responsibility, and excellent time management through stories.
A good storyteller is not always a good performer.
Instead of behavioral questions, ask questions pertaining to real results. If a copywriter candidate was responsible for executing the content strategy at their previous place of work, ask them how their efforts improved lead generation, website traffic, and sales. If the candidate cannot give specific figures in relation to their achievements, this is a red flag.
The great thing about asking candidates to speak to results is that results are verifiable. You can always call up previous employers and ask whether or not the results stated were real or embellished. Additionally, you can ask more specific questions about the ways in which the results were achieved, and then see if the story adds up. This leads to my next point.
2. Marketers should hire marketers
The skill sets required to be a successful marketer are quite niche, and are not widely understood by those who're not in the realm of marketing themselves. It's easy for a marketer to throw around technical jargon and act as if they know what they're doing, unless they're talking to someone who can put their stories to the test.
When you have a marketer as part of your recruiting team, it's a lot easier to separate the marketing rock stars from the wannabes. When discussing previous achievements, dig a little deeper and question what processes, tools, and technologies were used. It's difficult to fool an expert, which is why marketers should always hire other marketers.
3. Hire for specific skills
Although the world of marketing is constantly changing, and adaptability is essential in all new recruits, there are a multitude of marketing skill sets and it's difficult to master them all. For instance, a master PPC advertiser is probably not a master blog writer, and vice versa.
Learning how to run Facebook ads, measure ROI, create compelling CTAs, and optimize landing pages for conversions takes a long time. As does writing engaging copy, structuring your posts for readability, and learning how to promote content effectively.
If you hire a marketing generalist to handle all facets of your campaign, you're likely to receive underwhelming results. Instead, you'll do far better by hiring specialists.
If your campaign is multifaceted and you want to keep your costs down, consider working with freelancers instead of full-time employees. While good personalities are hard to come by, don't forget to prioritize skills in your hiring process.
4. Consider hiring remotely
Oftentimes, people choose to learn marketing skills specifically because they're not inclined to work traditional office jobs. The job of a copywriter, in particular, is renowned as a vocation for introverts who enjoy working autonomously and dislike highly stimulating office environments.
Brian Torchin
HCRC Staffing
111 Forrest Ave
1st Floor
Narberth PA 19072
Office 610-660-8120
Cell: 267-251-5275
Fax 800-263-1547