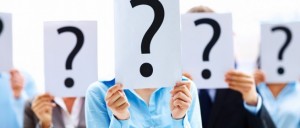 It's time to fill that vacancy on your team, and the pressure is on to find a professional who personifies the key qualities needed for the opening.
Here are six interview questions that can give insight into a candidate's skill level and demeanor in order to feel confident in your decision.
The interview is your chance as a hiring manager to connect the dots and determine whether a candidate is really qualified to do the job. No easy feat, but the right questions can make all the difference in helping you separate the contenders from the pretenders. And you don't necessarily need to lean on the tough questions to get the information you need.
Here are six revealing interview questions to ask candidates:
1.What do you know about our company, and why do you want to work here?
You'd think with such easy access to information online today, most candidates would do their homework. But that's not always the case. I once interviewed someone for a job who didn't have a clue what we did. Ask this interview question and you'll quickly find out who is sincerely interested in working for you. The candidate's answer can show whether or not they conducted research on the job and your company before meeting with you, and how deep they dug.
2. What skills and strengths can you bring to this position?
Did the person just blindly apply to your opening or did they consider how they match your professional needs? Applicants should be able to think critically about how their abilities will benefit your team. How can their work experience at their current job translate to this position? The answer to this question should make a case for why you should hire the candidate.
3. Can you tell me about your current job?
This is a great interview question to evaluate communication skills, while gaining insights into a professional's background that goes beyond their resumes. The candidate's answer to this question should give you additional insight into whether this person's skill set is a fit for the job and what their typical day is like at their company.
4. What could your current company do to be more successful?
This interview question gives you a sense of whether applicants see the big picture at their current company. It may also open up the floodgates to reveal why they really want to leave their current jobs. An answer such as, "I wish there were more paths for promotion" indicates the candidate is interested in moving up in their career but wasn't able to. Would they be able to do that at your firm? This could open up a discussion about their ultimate goal and whether or not they'd be happy in the same job at your company.
5. Can you tell me about a time when you had a disagreement with a boss or colleague and how you handled the situation at work?
This is one of the more valuable interview questions to ask administrative professional candidates, because you'll get a sense of their conflict resolution abilities, personality and potential for future problems. What tone do they use when talking about the other people involved? Were they able to handle the situation appropriately? Did they find common ground? If the candidate indicates that all the problems that arose were because of the other person, and they are never at fault, it could be a red flag that they're difficult to work with.
6. Do you have any questions for me?
If candidates have been paying attention during the interview, they shouldn't find this to be one of those infamous tough interview questions.
While these may seem like straightforward questions, they should get the conversation between you and the candidate going and shed light onto whether or not this prospective employee is a good fit for the position.
Have a great day!
Brian Torchin
HCRC Staffing
111 Forrest Ave
1st Floor
Narberth PA 19072
Office 610-660-8120
Cell: 267-251-5275
Fax 800-263-1547