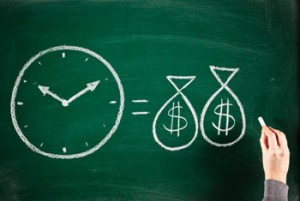 Each new hire brings in a set of challenges and learnings for an organization. But each of these challenges and the learnings from them, when applied properly, can increase the hiring effectiveness in a big way.
With a sudden and strong shift in the economy over the past decade, there's been a shift in the way companies hire and manage their talent. Businesses no longer look for more hires, instead, they look for effective hires that make a difference to the business bottom line and help increase the overall productivity of the organization. Let's explore a few points that can help you get there while saving your time and money, and improve your hiring effectiveness in the long run.
Build your employer brand
Investing in your own brand as an employer will never go to waste. It will be your calling card to attract the best talent in the market and will allow you to sift out the unsuitable candidates with the least effort. Everything plays a role in building that employer brand – your company's social media presence, endorsements from your current and past employees, and how enthusiastically they share new opportunities in your organization with their network. All of it boils down to building an employer brand that can be trusted, especially by someone new who's considering joining the ranks.
Know the hiring profile
Gut instinct aside, as a leader, today you have access to hard data that can help you deduce the most suitable criteria for hiring a new employee. You have access to the data with respect to your most successful hires that can give you a better predictive analysis of the future and help you customize your selection criteria for the open position in your organization. This will not only reduce wasting your time and money, it will also ensure that you select a candidate with the highest likelihood of staying with your organization for a much longer duration.
Exploring new sources of recruiting
The effectiveness of job boards and newspapers ads have reduced over the years for many reasons. One is that people do not have the time to go through information that is not relevant to them. Second, they would rather rely on the recommendations of a close friend or family. Considering the fact that your employer brand is a commodity that is just as important as your products or services, your brand will be the talking point of social media conversations and word-of-mouth recommendations. Try going beyond LinkedIn with a call for recruitment through Snapchat or Instagram videos, for example, to add a little freshness in your approach. It will help project your organization as one that values creativity in every sphere of work and expects the same from the employees too.
Making the right offer
Only the right offer will make an employee stay with the organization for long. And this offer doesn't necessarily mean a financial one. It encompasses the complete employee experience, beginning with the interview and selection process. Setting realistic expectations that are relevant to the role and exciting for the employee matter just as much. Over promising by the employer is also undesirable as it creates a mismatch between what's being said and what's being expected. Hiring effectiveness is not only about filling an open position, but also about ensuring that the new employees feel that they are being set up for success in their new position by the organization.
Final word
The average time employees like to stay with one organization has shrunk down to about three years. Add to that, a growing need for businesses to improve their quality and efficiency of work that can only be attained with the help of employees who truly understand the business thoroughly. In such a time, it becomes imperative for organizations to pay attention to the way their hiring processes are designed. Ineffective processes will result in ineffective hires that lead to wastage of time and money. However, all it takes is a little adjustment to the process, and all of that can be done away with to ensure that hiring becomes effective, less time consuming and saves precious resources for the organization.
Have a great day!
Brian Torchin
HCRC Staffing
111 Forrest Ave
1st Floor
Narberth PA 19072
Office 610-660-8120
Cell: 267-251-5275
Fax 800-263-1547