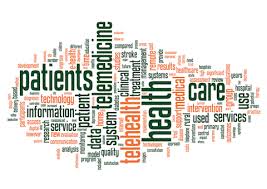 We like to raise technology awareness for doctors on this blog, and increase technological literacy in the context of private medical practice. Much of what we have discussed up to now has covered information maintenance, communication, and marketing: a slick website and social media presence, mobile apps that allow for remote appointment scheduling, and the latest EHR software. But there are new modalities becoming available through which private physicians can administer healthcare.
The Telehealth model has become very popular with patients in recent years. It brings affordability and accessibility for them, while giving physicians a (relatively) easy way to increase their patient base, and earnings. While traditionally employed by hospitals, this burgeoning trend can just as easily be taken advantage of by small practices. Twenty-one states have passed legislation requiring that private insurers reimburse doctors for telemedicine, while over forty require Medicaid policies to cover remote care. If your state isn't included, chances are that it will be soon.
As with anything, the practice of telemedicine is not without its caveats. There are legal margins in which a doctor must remain inside of at all times. These sessions, or checkups are conducted digitally, and must retain all the security and confidentiality mandated by HIPPA regulations. Treating an out-of-state patient brings with it a series of potential issues as well. With this in mind, is telemedicine something that can really help your practice, or would the takeaway be minimal? Here, we'll discuss its pros and cons, and what it takes to use it effectively.
What does it entail?
The emergence of telemedicine should come as no surprise. Advances in technology have led to a major increase in the popularity of online appointment scheduling. Piggybacking on the convenience of online scheduling, many patients have taken the next logical step: actual real-time videoconferencing between patient and provider. Telemedicine also consists of a "store-and-forward" approach, which allows for the electronic transmission of digital images, documents, and pre-recorded videos through secure email transactions.
Some doctors may envision having to turn part of their office into a NORAD-like nerve center to accommodate this. Not to worry. Such an idea is exactly as it sounds: a fiction. A webcam, smartphone, software that connects EHRs, and high-speed internet line should get you started, and all are pretty space-friendly.
The case for
Increasing your bottom-line goes without saying, and is becoming a sort of "one-liner" on this blog, so we'll move along. Through the use of telemedicine (your primary tools being smartphones, e-mail, two-way video, and others), you can deliver care to the homebound, the chronically ill, and those living in more remote, rural areas. You can also deliver care more easily after hours, or on weekends. You can monitor a patient's vital signs using secure digital health and wellness applications. Telemedicine also allows you to more easily consult with other specialists and care providers in your network.
The important thing to remember here is that all internet connections must be encrypted so as to remain HIPAA-compliant data transmissions. Thankfully, there are various consulting organizations dedicated to providing guidance and solutions for this. In addition, there are large, reliable, and secure broadband networks available for private practices to join, and full-service telehealth organizations that provide access to the software you'll need.
The case against
There isn't so much a case against telemedicine, per se. It all depends on the needs of your practice. Yes, there are some liabilities to watch out for. We already touched on HIPPA regulations concerning privacy, and data transmissions. As telemedicine is still quite new, there have yet to be a set of "best practices", or liability guidelines developed for it, and this presents possible malpractice risks. Above, we mentioned the continuous spread of telemedicine. Private insurers in many states must reimburse doctors for telehealth services. But many does not mean most, and certainly not all.
Another issue involves licensure. Let's assume a patient you've treated for many years has just recently retired and moved out of state, or has decided to spend her winters in a Florida condo. Let's assume, also, that this patient wants to continue to be your patient. Here you may run into a problem. A doctor cannot treat a patient remotely if he is unlicensed in the state where his patient now lives, regardless of their history. Let's look at another, similar scenario. As a doctor, you can conveniently answer your patient's e-mails, and even conduct telehealth exams from your laptop while away on business, or even on vacation. However, state licensing laws can now become an issue based on your location.
To join the trend, or not to join. As a doctor, the first question you must ask is a simple one: is there a demand for this in my practice? You must address the needs of your patients. The decision to implement telehealth into your practice model ultimately rests with those whom you serve.
Brian Torchin
HCRC Staffing