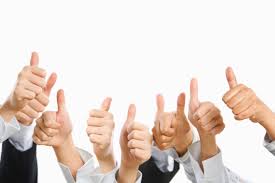 Employee retention is important for many obvious reasons: It leads to stability, depth of team knowledge and consistency in technical support quality for the organization. That's why employee recognition should be top of mind for all managers – it plays a crucial role in job satisfaction, employee engagement and retention for the organization.
Employee recognition made easy
There's a lot of information about effective employee recognition programs, but the tips below are ones that I have seen be particularly effective.
While some are more formal, others are easy options for "in the moment" employee recognition:
Nominate them for an award. Consider implementing awards that formally recognize your best employees or associates who go above and beyond. These type of recognition awards can be employee of the month/quarter/year, or a nomination for an industry award. Formal employee recognition through an award is great career validation.
Publically recognize their accomplishments. When employees perform their duties particularly well, recognize their efforts in department-wide emails, corporate newsletters or meetings and company gatherings. Being recognized by your supervisor for doing a great job is very rewarding for most employees and can be compounded when sharing accomplishments with a bigger audience who can keep the kudos going.
Make it personal. Not everyone is a fan of the public spotlight, so you need to know your staff members to determine what will work most effectively. Sometimes a handwritten note from senior leaders to an IT pro acknowledging good work can be a powerful employee recognition tool. You might consider stopping by their desk to hand deliver the note and thank them personally.
Provide opportunities. Another beneficial form of recognition  is to be given the chance to lead a meeting or training. The recognition a team member derives when they get to stand in front of their peers as a top performer can be a very powerful form of employee recognition. It's also confidence-boosting as they have an opportunity to share their expertise with the group.
Make them a mentor. Asking a valued employee to mentor others sends a vote of confidence as well as positive recognition. This will not only help boost the employees' confidence, but it will likely help influence their mentee to work up to equal levels of success.
Offer money. Employees can be motivated by many different factors, but nothing speaks louder than monetary recognition. If your budget allows, look for opportunities to provide additional compensation through a salary increase, performance bonuses or on the spot gift card to their favorite retailer.
Promote. Employee recognition through a promotion or updated title can also be a powerful tool. While the management career path isn't for everyone, look for opportunities to amplify an employee's stature through a title change. It can be as simple as the addition of "senior" to their title.
Brian Torchin
HCRC Staffing
Office 610-660-8120
Cell: 267-251-5275
Fax 800-263-1547