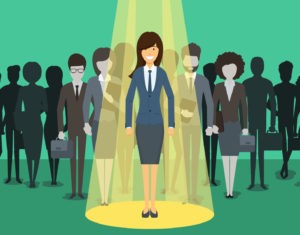 Even in a competitive job market, attracting the right candidates can be a challenge for a small business. For one thing, when you post a job on an online job board, you are competing with other employers for attention. Also, some job seekers will send in their resumes for any job that's remotely related to their fields and reasonably near their geographic vicinity. When an applicant is shooting resumes out almost at random, it doesn't exactly scream "perfect fit."
So how can you cut through the bustle of modern hiring and job seeking to find the ideal candidate? How can you avoid a pool of 250 resumes in which not one candidate is exactly the person you are seeking? Here are seven strategies that can help you attract the talent you're seeking.
1. Skip the major job boards.
For some employment seekers, job boards like Monster, Simply Hired, and CareerBuilder are the bread-and-butter of job searches. As such, it might seem shortsighted to skip posting on these high-traffic websites–won't you miss out on a ton of applicants by not posting your vacant position on Monster?
The issue with job boards is that they have very broad and general audiences. Many job seekers will apply for anything that is even tangentially related to what they want to do. The keyword-driven nature of job boards makes it easy to complete drive-by applications.
However, in most cases, the perfect candidate will be familiar with your organization, knowledgeable about your history and current projects, and passionate about what you do. In all likelihood, you are not going to find that person on a free-for-all job board.
2. Target specific groups of candidates.
A better option is to target specific groups of candidates. Is there a smaller job board that is more closely tied to your industry or professional niche? Do you have a college program, graduate program, or certification program in which you tend to find many of your top candidates? Do you have a LinkedIn page with a significant number of followers?
Post the job on your website, then share it on LinkedIn and any niche-based job boards. Reach out to your favored educational program and ask that they send the posting directly to their current and past students. Many of these institutions have active email lists for these purposes.
These methods will go a long way toward attracting the people who know your business, respect your business, want to work for your business, and have the qualifications you want in a candidate.
3. Write a detailed job description.
This step is important for two reasons. First, you get a chance to articulate the definition of a "perfect candidate" and put it down on paper, which can be a useful exercise on its own. Second, you tell potential applicants precisely who you are looking to hire. The better the job description, the easier it will be for prospective applicants to determine if they are a good fit for the position. In addition, you will be able to use the job description later to rate your candidates objectively.
4. Brand your job post.
If you are using online job boards—either popular sites like Monster or more industry-focused sites—to post your position, make sure your posts look professional. Branding the post with your logo, colors, and visual style can draw in applicants who are familiar with your company and will encourage other candidates to research you. Since job seekers will often send out resumes so rapidly that they don't even know which companies they are applying to, it's important to set yourself apart.
5. Be clear and stern about your requirements and prerequisites.
Every job has deal makers and deal breakers—qualifications and credentials that applicants need to have (or avoid) if they want to get hired. Don't be afraid to be firm about these prerequisites. Clearly state how many years of work experience you want, what kind of college degree you want to see, and what sort of technical skills are pivotal for the job. Feel free to include something like, "Candidates without these credentials will not be considered." You are not being rude–unqualified applicants will appreciate the absolute nature of the statement because they will know not to waste their time, and well-qualified candidates won't be intimidated.
6. Think about hiring from within or taking referrals from employees.
Sometimes the perfect applicant is closer than you think. Hiring from within can give you a candidate who already has knowledge of your company and familiarity with your processes, eliminating some of the hassle of employee onboarding. Hiring from within also boosts company morale by creating an environment in which promotions and upward mobility are possible.
Also consider referrals from existing employees. Your workers might know of qualified people in the industry who aren't actively looking for new jobs but who would still jump if the right opportunity came along.
7. Consider hiring a recruiter.
There are cons to hiring an outside recruiter, from extra costs to the fact that the recruiter probably won't have a full knowledge of your company. However, the right recruiter will also know how to find qualified professionals within your field, how to get them interested in your position, and how to reach a broad range of candidates.
Conclusion
The hiring process can be stressful and frustrating, especially if you are hoping to hold out for the perfect candidate. Finding the right person might feel like trying find a needle in a haystack, which is why some businesses will settle for people who aren't quite the right fit but are "close enough."
Have a great day!
Brian Torchin
HCRC Staffing
111 Forrest Ave
1st Floor
Narberth PA 19072
Office 610-660-8120
Cell: 267-251-5275
Fax 800-263-1547
Contact Form here
View my LinkedIn Profile
Join our LinkedIn Group
Like us on Facebook