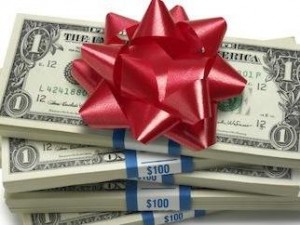 Staff morale and wellbeing can really benefit from great staff bonus ideas. Giving staff a little extra can lead to big wins for a business and here are some of the best ways to do so.
Flexibility
Schedule Flexibility – Holidays are always busy times for everyone, shopping and wrapping gifts, or having get together with family when the kids are out of school. So, when the holiday season comes around again, never keep your employees in the office. Let them be home with their families.
Always allow your employees flexibility when it comes to when and where they will be working during the holidays or any other busy time of the year. This can help them to manage stress more effectively. Flexible schedules will show employees that hard work is appreciated and personal time is respected.
Personal Concierge Services
Most anyone would love the chance to avoid all of the mobs surrounding the holiday shopping season. A personal concierge service will be able to handle errands, including pick up and drop off of dry cleaning, or even grocery shopping to make the lives of employees a lot easier.
Concierge services can make for a great holiday bonus, but they can also be used for a reward program for your employees year round. Say you have an employee that performs very well one month, you can them to relax by offering a service to take care of a lot of their tasks.
The wonderful thing about this perk is that it will motivate employees to work hard, while giving them less work that they have to tackle around the office. A lot of employees will feel that if they receive time off, they will have to spend it doing chores at home. Providing them with someone else to get things done will allow them to spend time relaxing to doing their hobbies.
Gym Memberships
You can help employees to get healthy and stay that way by offering gym memberships with a holiday bonus. Look for a gym that has a wide range of locations and services, so your employees can customize wellness plans for their needs. For example, you may have one employee that likes nutritional education and running, while another may want yoga classes.
Help With Health Insurance
With the Glassdoor survey, health insurance has been touted as a top benefit for employees, valuing it more than a pay increase. Even if you have an organization that doesn't offer insurance, it can be helpful to cover insurance costs with their holiday bonus or cover premiums for a certain number of months.
Unlike a big holiday bonus check, one that covers the employee's insurance for several months will help them with coverage for a long period of time. Extending this benefit beyond the first year will also show employees that they are being rewarded for constant performance instead of a one-time bonus in a standard holiday gift.
Share Ownership
Share ownership can be a great way for businesses to give their staff a boost and also to give them an interest in the running and wellbeing of the company.
By offering staff the ability to buy shares back or offering them shares with their work, you give them a feeling they have some say in the company and also that they can benefit from their hard work.
Brian Torchin
| HCRC Staffing | Brian@hcrcstaffing.com | www.hcrcstaffing.com