More Than Holding a Space: The Case for Locum Tenens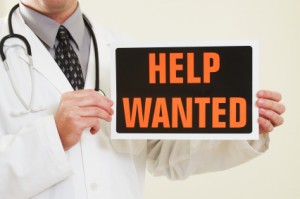 If you've spent any time outside in recent weeks, then you know that spring has officially arrived to the Northeast. Or, depending on your perspective, maybe summer got tired of waiting and cut ahead in line. Baseball season is upon us. Smell that charcoal on the air yet? (Of course you do—it's likely coming from your grill.)
You've probably been telling yourself between burger-flips that this will be the year you take a real vacation. You probably also promised yourself the same thing last year around this time. We know how difficult it is to take off weeks at a time. Many overworked independent physicians feel they simply can't afford to step away. This is where the option of hiring Locum Tenens doctors becomes an attractive one. Of course, there are other major benefits to locum tenens outside of finally being able to take that extended vacation that's always eluded you.
Experience and flexibility
You probably aren't the only one at your practice who may need some additional time off. You may have a whole staff of skilled specialists who are probably just as overworked as you are. Don't worry. Locum tenens physicians are available in almost every specialty, and are amenable to assignments ranging from a single shift to several months. Available when and where you need them, they can help bring significant revenue into your practice, covering days off, extended vacations, or sick leave. If you are inching closer to retirement and plan on reducing your hours to part-time, locum tenens physicians can help make this transition possible without negatively affecting your practice.
Some might still question the efficacy of the locum tenens model. It might be difficult for them to trust the functions of their practice, and their patients to a "journeyman." It is true that locum tenens has become a very popular working model for young doctors in the last several years primarily because it allows them the freedom to "test the waters." However, they also bank a lot of important experience in a variety of different environments in the process. They may have meaningful experience working in rural, as well as in urban settings. They may know what it's like to lend their area of expertise to underserved, or generally underprivileged areas. They may have had opportunities to work at large, mid-sized, and small practices.
In the end, locum tenens doctors are more than just high-powered substitutes with special sets of clinical skills. They bring with them a deep perspective that only comes from working in a variety of healthcare settings. In terms of the onboarding process, their diverse range of experience can help them to assimilate more easily into the culture of your practice. Keep all of this in mind if you are looking to fill a permanent position at your practice, as well. A resume with previous locum tenens work should be viewed as a definite plus.
The selection process
The process finding the right Locum Tenens physician isn't complicated, though working with the right agency is very important. Proper credentialing is a must. A staffing company must be able to accurately prequalify physician candidates to determine whether their background and capabilities match up with what your practice needs. A good company can, therefore, save you a lot of time in your own credentialing processes. To this end, the most important resources a staffing agency can have (and should be able to prove that they have) are close, working relationships with reputable physician advisors who have experience specific to the many locum tenens specialties the agency staffs for.
The end of the affair
The good thing about a locum tenens physician leaving your practice is that you knew that it would happen, and knew exactly when. Still, there are some things to keep in mind as the two of you conclude your professional relationship. You'll want to conduct a thorough exit interview, wherein you give clear directives about how and where records should be sent and when they should be completed. Make absolutely sure you have all of the locum's up-to-date contact information in case any questions arise. Lastly, and perhaps most importantly, make sure you've appointed a doctor to take over the locum's workload in a timely manner. This doctor must have all the information he or she needs, ensuring continuity of care for your patients.
Brian Torchin
| HCRC Staffing | Brian@hcrcstaffing.com | www.hcrcstaffing.com