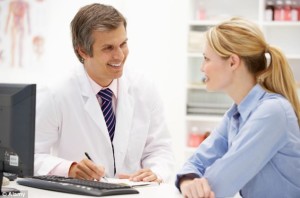 Baseball season is right around the corner, bringing with it longer, warmer days. Major League Baseball players must endure the longest season of any professional sport. April—September. 162 games. A good number of starting players will do stints on the 15-day disabled list. Others will sustain more serious injuries—a ligament tear, broken bone—that will put them out of commission for much longer.
Managers and coaches are usually good about spotting an injury in a player. They catch something in their motions that deviates from the norm. Before we know it, trainers are conferred with. Doctors and specialists are called, and various scans and tests are scheduled. Cortisone shots may be given, hydrotherapy administered, or major surgery planned. Collaboration is seamless, lines of communication perfectly clear. But sometimes there is no physical explanation for a steep decline in a player's performance.
Recent Hall of Fame pitcher John Smoltz was one of the first baseball players to seek counseling from a certified sports psychologist following such an inexplicable decline. The result spoke for itself. He rebounded, helped carry his team to the World Series, and won the Cy Young Award a few years later. While the landscape is much different today, there weren't many avenues for treatment in years past, nor was there much communication and collaboration between coaches, executives, and doctors concerning players suffering from mental health issues. Independent physicians know all too well this issue, and it will serve as the focus of today's post.
New technologies
A patient with a heart problem will get the same kind of treatment from a cardiologist that a major league pitcher reporting shoulder pain will get from the trainer, or team physician. This is to say that both the heart patient and the pitcher with the bum shoulder will receive diagnostic testing. Quantifiable questions are asked. Scans and x-rays will reveal a problem, its location, and severity. A psychiatric consultation, however, is a structured conversation and questions, and doesn't involve an actual exam, or lab tests.
Consistent communication isn't only vital, it's pretty much everything. So how can you keep it consistent, and accurate? Recent innovations in digital health have allowed for long-term remote monitoring of patients with mental health disorders. Smartphone apps and web portals allow patients and those caring for them to assess and report status to their clinical team on a regular basis. Innovations have also extended to telehealth assessments and therapeutic interventions.
Remotely collected data, or patient reported outcomes (PROs), using these apps and web portals enables physicians to intervene in case of emotional deterioration, or harsh side-effects related to medication. This reduces relapses and avoids the associated events that can be life-threatening to patients. Also, with so much detailed and up-to-date information available it becomes easier for a doctor to make the most informed decision possible concerning the trajectory of their patient's care.
Levels of integration
The level of collaboration between a primary care physician and a behavioral health specialist varies. If you haven't already, it is highly suggested that you form at a solid referral relationship with at least one reputable practitioner. Beyond this, it is very helpful to take collaboration a step further, and foster at least some direct communication, even when not dealing with more extreme cases of psychosis, or court-ordered therapy.
Yes, there is a very obvious risk of "too much" collaboration. Primary care physicians have specific skill-sets and backgrounds, and they don't want to stray too far from these backgrounds for their patient's sake. But such minimal collaboration leaves patients to fend for themselves, and creates a sense of disconnect with care coordination. Discontinued care on the part of the patient becomes common, even at very crucial points in their treatment.
Because of this phenomenon, more highly integrated arrangements between primary care and behavior health have become common in recent years. Some of these arrangements go as far as including on-site, full-time mental health staff, integrated medical records and billing, universal screening for depression and substance abuse, and treatment approaches focused on shared patient care. We often talk about trust on this blog. Imagine the level of comfort and trust a patient can have if you not only know the psychotherapist they are about to see by name, but can actually introduce the two of them.
We know what you're probably thinking, and yes, there are constraints with both square-footage and money concerning this issue. However, depending on the size of your office, onsite collaboration is very possible. It involves a simple contract between your practice and a specialist for use of your space (which is usually pretty minimal), and your staff (also often minimal).
Credential your staff
It should come as no surprise that nurses are usually the first to notice mental health issues in patients. We don't limit this statement to psych nurses. RNs are the frontline of most practices, and are always the most engaged with patients. They are also skilled in identifying whether or not certain perceived mental health "symptoms" are the result of other disorders, or side-effects from medications.
While they receive education in caring for psychiatric patients, this training must continue well after they've graduated. Nurses can and should attain additional training and credentials, and physicians can and should sponsor them to do this. Increasing an RN's understanding and ability when it comes to caring for psychiatric patients is a tremendous investment, not just in their careers, but in your practice.
Brian Torchin
| HCRC Staffing | Brian@hcrcstaffing.com | www.hcrcstaffing.com