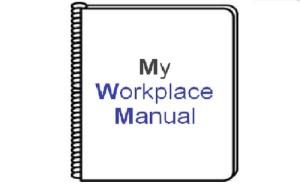 Look it up in the guide book. It's a very simple answer to a usually open-ended question, and one that is often incredibly frustrating to staff seeking clarity, or an on-the-spot solution to a recurring problem. However, the importance of a formally drafted, annually updated set of guidelines governing emergency protocols, the handling of patient information, and proper office conduct extends far beyond the lead physician's convenience. The truth is that an office manual can be your first, and often best protection against liability.
An increasing problem
Unfortunately, malpractice, and employment-related lawsuits have been on the rise in recent years, and fines doled out for everything from basic negligence, sexual harassment, and even racial discrimination have increased. It goes without saying that legal action taken against a practice can be very harmful to its reputation. Should this particular practice fall on the wrong side of a judge's ruling, it can be financially damaging as well.
A major cause of this problem has been the failure of practices to create, update, and properly comply with the rules and procedures set down in an employment manual. While few, some private practices still do not have a formally drafted manual governing how to handle most, if not all potential issues at the workplace. Some practices utilize a kind of loose, ad-hoc approach. Perhaps worse, others have manuals drafted, but never meaningfully enforced.
Custom built
Once in a while, we encourage readers to find templates for doing things online, or in books (the outline for a proper disciplinary warning was one such example). However, we must advise against settling for a "store-brand" employment manual, or copying a colleague's. The state you practice medicine in has its own set of laws, and your employee manual must reflect them. Your practice itself is unique. Sure, your colleague's manual for handling the day to day in his emergency care center may look fantastic, but as a primary care physician, you will be faced with your own set of nuanced circumstances. The size of your practice, number of staff you employ and patients you treat all set you apart.
Properly Distributed
In a previous post, we discussed the importance of making sure that an employment manual is not only updated, but made accessible to everyone, from the front end of the practice to the back. This is step one, and it's simple enough. Make sure there are multiple copies, that they are easy to read, and easily accessed. Make doubly sure that a personal copy has been formally given to each staff member, they have been trained on these procedures, or have signed off on having thoroughly read and understood them. Chances are good that your staff will need to revisit them from time to time, but in a legal sense the directions were valid, accessible, and reviewed once.
A detailed, straightforward manual covering all employee issues will successfully prevent legal disputes on the grounds that a staff member did not understand the rules. What's more, they are less likely to commit costly errors resulting in malpractice claims. If in the unfortunate event a staff member must be let go for their (repeated) negligence, you can stand by the strength and clarity of your employee manual. Everything they needed to know was, in fact, right there.
(And one more pretty important detail to remember for head physicians: make sure you've read it too. You must lead by example, and put your own standards into practice daily.)
Manuals for the digital age
Let's face it: the revolution already happened, and no, it wasn't televised (unless you do the bulk of your TV watching via the internet). These days, patient confidentiality is faced with increased threat in the digital realm. Speaking to one particular issue, practices are advised to adopt an employee social media policy. This policy can outright prohibit access of personal social media accounts through office computers and other technology, or ban use of social media that is in no way directly beneficial to the practice.
It can be severely damaging to a private practice if an employee sends or receives anything that may be defamatory or inappropriate, that may violate HIPPA laws concerning the personal health information of patients, or that may offend, or endanger a co-worker. Moreover, the office desktop should not be used to view and update one's fantasy football roster. Some things can simply wait until later.
Employees must be reminded that, when on their own time, they are personally responsible for what they post in cyberspace. The confidentiality rules mentioned above still apply. In addition, they must make it clear that their opinions are their own, and do not necessarily reflect the views and practices of where they work. If a verbally inclined staff member would like to start a blog, or other social media account hosted by your practice, great—as long as they got your express permission to do so, and they do not use this account to upload photos, documents, or other highly sensitive media.
Brian Torchin
| HCRC Staffing | Brian@hcrcstaffing.com | www.hcrcstaffing.com
– See more at: http://3.228.224.47/blog/#sthash.regjTzUx.dpuf