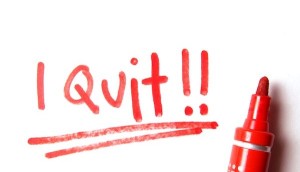 We don't often think of a private medical practices as examples of a "revolving door" business model. Sure, doctors want to see new faces in their waiting rooms. A deeper patient base means increased revenue. But they are more concerned with keeping the patients they gain coming back for years to come. Staff are no different. Some will retire. Others may be let go for various reasons, or move on. But the objective for any practice, as we've often touched upon here, is to assemble the right team for the long haul.
Unfortunately, turnover is becoming an increasing issue for private practices, and not just when it comes to front and back-end staff. Losing a physician, a provider, presents a unique series of challenges and complications. Today, we'll discuss a few things to keep in mind when losing a physician, and what to think about when replacing them.
The exit interview
We aren't talking about nuclear fallout here. We are talking about the (unexpected) departure of another physician at your practice. Let's assume, however, that this individual was highly capable, liked by all peers and coworkers, and routinely received rave review from patients. Their absence has effectively left a crater-sized hole in your practice. What should happen next?
Your hiring manager should conduct a professional, albeit polite exit interview with the departing physician. Why is this important? More than just ensuring that you both depart on good terms, this meeting will determine exactly why this doctor is leaving. "A better opportunity elsewhere" may sound cut and dry. But what makes the prospect of working at a competitor's practice a few towns over so much more satisfying than staying at yours?
Maybe your practice already conducts exit interviews. But, who exactly do you have facilitating them? Departing doctors are rarely truthful about their reasons for leaving. Make certain that the person conducting the interview, as well as the verbiage used, elicits an honest response from the interviewee. Ask the right questions, starting with how things could have been different for them. The answers you receive should not be taken personally, nor should you respond right then and there. This person is giving you vital data to examine that can help you keep other doctors from walking out the door in the future.
Acquiring new talent
The physician recruitment market is becoming more and more competitive, thanks to shortages. When your practice needs to bring on another doctor, you must start the process immediately. The hiring process itself can take months, or even a year, depending on specialty. Your lead time becomes very important. It cuts a potentially harmful vacancy gap, and puts you ahead of competitors who also need to fill their ranks.
While it's true that you are trying to bring on the best doctor for your practice, what you need to be asking is "what can my practice do for them, and theirs?" When interviewing new physicians, be sure to show them how the culture of your practice matches their values and needs. Try to get to know your candidate a little beforehand. If you know they have a family, then it's more than a safe bet that proximity, commute time, and a flexible work schedule are factors. If these fall to your advantage, make them part of your "opening pitch."
There is a certain balance that must be observed here. You want to make your practice seem like an attractive option for a new hire, but if it becomes clear pretty early on that their needs will not be met, then it's time to move on. You and your hiring manager don't want to waste your time and resources, not to mention the candidate's time. Also, you must get a sense early on of their work ethic and practice style. They may have graduated at the top of their class. Their work history may be flawless. Their temperament may also make them a terrible fit for your practice.
Utilizing technology
As we've already covered, the hiring process is a lengthy one, and you don't want to waste time or resources during the process. The latter also applies to getting word out of a staff opening. Ensuring that your practice's website is mobile-friendly is the first step. A flash e-mail marketing campaign takes your accessibility a step further, though it must also be mobile-friendly. Social media is invaluable, and free. Make sure to promote the job opening on your practice's Facebook page.
Being accommodating extends to interviews. It is wise to offer the option of online interviews via platforms like Skype, and Facetime, to circumvent scheduling conflicts. In addition to proving your tech savvy, this shows your flexibility. Flexibility, in thought as well as action, is key in gracefully parting ways with a physician, and successfully replacing them.
Brian Torchin
| HCRC Staffing | Brian@hcrcstaffing.com | www.hcrcstaffing.com
– See more at: http://3.228.224.47/blog/#sthash.regjTzUx.dpuf