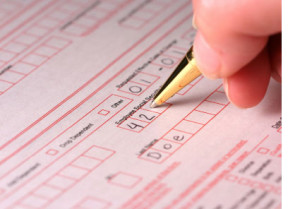 The Importance of Timely, Accurate Credentialing
We spend a lot of time here discussing how easily avoidable technical blips, and alienating the details (a favorite spot for devils, they say) can dash productivity, cost your practice money, and be one big, daily headache for you and your staff in general. One such headache, a lurking migraine for some private practices, is the credentialing process. With their skills and reputation literally called into question, many physicians fall victim to processing errors and delays. These can seriously hinder workflow, the billing process, profits, and cause pay-roll issues. Fortunately, there are simple solutions to the credentialing "issue" that are equal parts patience, diligence, and common sense.
Some basic DOs and DONTs
The key to smooth credentialing for you or your staff is the planning. If you don't want to resort to various billing workarounds, or apply for temporary, provisional credentials, let's identify something, the most basic thing, you shouldn't do. Putting off your application until after you've opened your practice's doors is a bad idea. The same goes for new doctors who have just finished their residencies, and passed their boards. You won't ingratiate yourself with a potential employer by providing them with another "headache." Consider how long it takes for your referents to respond, and the additional time it takes for a reference to be reviewed. This can stall the process for weeks, or potentially longer.
Another simple variable? Your application materials themselves. Apply early for your credentials, even months ahead of time. As per The National Committee for Quality Assurance (NCQA) requirements, you must show a valid license to practice medicine, your education and training, board certification, work history, malpractice history, and numerous other materials. You have a certain window of time before you can start seeing patients. Use it wisely, and make sure you fill out those applications completely and accurately. Too many physicians are denied because of a line left blank, or a typo.
Because recipients have a tendency to "lose" applications, or at least a few important documents, you should always request a return receipt. If you wanted to make sure a valuable gift reached its recipient, or a college application arrived at an admissions office, you'd do the same thing. Become familiar with the people on the other end, specifically the management. If an application becomes lost, be persistent. Call regularly, and ask for the same person by name. You already know what a difference positive rapport can make.
Credentialing fast, credentialing right
In the credentialing process, there is a lot of information to organize, and keep track of. In previous posts, we highlighted the importance of delegating certain tasks to qualified staff. Having a competent member of your staff handle all credentialing applications and renewals can save a lot of time and aggravation, especially when it comes to new hires. As the lead physician, and head of your practice, it may feel awkward and unbecoming to question your staff (in some cases, another doctor) about their professional qualifications. But if a peer works with them, acquiring their information as it is needed, they may feel helped instead of hounded during a stressful and confusing ordeal.
When choosing a staff member for this role, computer-literate should be among the top criteria. This is because they will need to set up a coherent database via current, reliable document management software (technology—learn to embrace it). Vital information is more easily and accurately updated, and a physical master file can be quickly replaced for future credential renewal, saving a lot of time. There are many programs of this kind out there. Good ones can accommodate a variety of application types, and some actually let you know when deadlines are approaching.
If for any reason you are unable to delegate the work to a staff member, or are unable to implement the right software, you do have the option of using a third party credentialing service. Like the software mentioned above, there are numerous companies offering this service. The fees they charge may seem a bit steep at first, but could be worth it if you run a larger practice, as the money needed to pay a regular staff member to do the job can add up significantly. Free from the burdens of credentialing responsibilities, you and all of your staff can focus your time and effort on your jobs.
Time, as always, is money.
Brian Torchin
| HCRC Staffing | Brian@hcrcstaffing.com | www.hcrcstaffing.com
– See more at: http://3.228.224.47/blog/#sthash.regjTzUx.dpuf