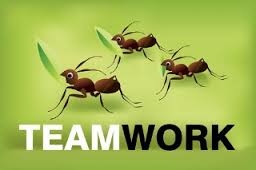 Those who follow baseball may be familiar with the game's "five tools": running, fielding, throwing, hitting for average, and hitting for power. Most players only possess a natural aptitude for one or two, but they know exactly how to contribute to their team's success. While rare, some individuals combine all of the tools into one solid package. In the business of baseball, or all sports for that matter, acquiring a player with an advanced pedigree and deep set of skills, or investing the time required to develop them in others, is necessary for success at such a high, competitive level.
The business of medicine, especially in the context private practice, is no different. Consider yours a "small market" team. Allowing each member of your staff to work to their credentialed level as often as possible, using the time and resources required to effectively expand their daily roles, and investing part of your budget in at least one professional with an advanced background is a sure framework for success.
Making the most of what you have
Team-based healthcare has been a growing trend in the last several years. Not only must each of your staff know their stations, they must expand on them as much as possible. As the head of your practice, you must encourage your staff to be both knowledgeable and flexible, and to take on greater responsibilities for patient care with respect to what their level of licensure allows. Cross-training your staff becomes necessary. But, in expanding roles, you must also remember to define the scope those rolls. Everyone doing a bit of everything can cause potential overreach, and confusion over their job descriptions.
A greater staff to patient ratio represents the ideal for most practices. But hiring two additional LPNs to your practice is just too costly, right? Well, while you may feel a budgetary "sting" at first, the cost of employing more skilled staff will reverse itself with a little time. In previous posts, we discussed how various distractions keep physicians from other responsibilities, which in turn delay them from handling even bigger ones. Increasing your staff gives you more freedom, allows you to see more patients, be more effective in their care, and generate more income for the practice.
While you must hire fast to keep up with the needs and demands of your office, there is an even greater onus on hiring right. We all know what a poor hire can do to your practice's budget, morale, and reputation. Remember that reputable staffing firms not only know their clients well, but also have deep knowledge of the candidates in their database. As a physician, you should be in the vanguard of the hiring process. Communicate with your staffing representative. Let them know what you need in a new staff member, from hard skills to personality, and they will find the right match.
Bringing in the big guns
There are a number of advantages to hiring advanced practitioners to your staff, and most practices have at least one. To revive the baseball analogy from earlier: yes, a more skilled, higher trained "free-agent" comes with a higher paygrade attached. But remember what it is you are paying for: highly flexible, and resourceful leaders with a plethora skills. As the number of elderly, and chronically ill patients continues to increase, primary care providers must respond with higher quality, specialized care.
NPs
Nurse practitioners are no strangers to collaborative care, nor are they averse to assuming a leadership role. They can tackle illness management, prevention, diagnosis, and treatment. They also provide patient education and counseling, and can carry prescriptive authority.
PAs
Sharing your patient load with a physician's assistant can allow you to focus on more complex cases. They perform physical examinations, diagnose and treat illnesses, order and interpret lab tests, and assist in surgery. Like NPs, they can also prescribe medications.
Nurse practitioners and physician's assistants work well both autonomously and collaboratively, and are well equipped to take on multiple responsibilities while training the rest of your staff to do the same. They have the authority and skills necessary to increase patient intake, and strengthen the nucleus of your "team."
Staff your practice with the future in mind. It will take some time, assessment, organization, and capital. But if handled correctly, you will be able to respond effectively and economically to changes in healthcare regulations, administrative tar-pits, and seemingly unending workloads. Moreover, yours can remain a relevant business model in a highly competitive professional landscape.
Brian Torchin
| HCRC Staffing | Brian@hcrcstaffing.com | www.hcrcstaffing.com
– See more at: http://3.228.224.47/blog/#sthash.regjTzUx.dpuf