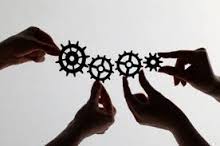 Good managers create and boost employee engagement. A lot of managers have room for improvement.
As a manager, you have a powerful effect on how engaged your organization will ultimately be. Employee engagement is ultimately a viral phenomenon. True, the word is terribly overused in a time when everyone's talking about viral marketing, viral memes on social networks, and so on. But it makes sense when you're talking about an organization — a living organism in which every employee is a cell. Inside the organization, ideas, emotions and attitudes spread in the same way that a virus spreads from cell to cell in the body.
An organization can't say, "You will now be engaged." Beyond choosing to be engaged herself, however, a manager can (and should) create conditions under which engagement can thrive, and then step back and see who "catches" the "engagement bug." As a manager, you have a great deal of influence over this process. By virtue of your own level of engagement — what you say and do, rather than the orders you give or memos you write — you can help create an environment in which people will choose to be engaged or choose to be cynical and indifferent. You're the boots on the ground, and your behavior as a leader can have a far greater impact on organization-wide engagement than decrees from the C-suite. After all, if you go all-in, your followers are more likely to do the same.
Our manager engagement research shows us something very interesting (and somewhat surprising): an engaged manager has a greater ability to uplift a team's engagement level than a disengaged manager does to drag a team's engagement down. According to the data, a team's employee engagement increases by an average of 23% when that team's manager is fully engaged. On the other hand, the team's percentage of fully disengaged employees only increases by 7% when a manager is fully disengaged, versus fully engaged. In other words, if I'm an engaged manager, my team is quite a bit more likely to engage as well. If I'm a disengaged manager, well, human nature takes over.
So, what is a manager's role in engagement? First of all, be transformational, not transactional. When I see articles that talk about this or that company's "engagement programs," and go into detail about awarding cruises to high-performing personnel, I cringe. Perks are important, but they don't equal engagement. Perks are transactional. If I give you a cruise to the Caribbean this year, what happens when I don't give you a cruise on the Rhine next year?
Our research into engaged teams and engaged managers has consistently revealed six common things that good managers do to create engaged teams:
They are personally engaged. Not only do these managers preach engagement, they live it. They are engaged as both individuals and managers. They bring their hearts, spirits, minds, and hands to their work. It's contagious.
They are involved. We often see "management by exception," which means the only time a subordinate interacts with her leader is when she does something well or really steps in it. Engaged managers are there day-to-day, taking the temperature, learning what people need to be inspired to give discretionary effort.
They hire wisely. You may not have total discretion over hiring for your team or department. But you probably have influence. The engaged manager does whatever he or she can to ensure that new hires are people likely to get on board with the organization's engagement environment.
They create an environment of "MAGIC": Meaning, Autonomy, Growth, Impact, and Connection. They understand the key components of engagement, and don't try to substitute imitation satisfaction factors for what's truly important.
They don't mess it up. When your team is fully engaged, sometimes your job is just to get out of the way and adjust the sails.
They lead by example. More than anything, the engaged manager's role is to lead by example. In the words of Gandhi, "be the change you wish to create."
Engagement is the innate default setting of the great majority of human beings. We naturally crave engagement, and we will stretch to find it even in circumstances where it is not made readily available. If this doesn't make sense, think of it this way. When was the last day you showed up at work and thought, "I sure hope today sucks"? Rarely, I would guess. One thing working to a manager's advantage, then, is that human nature is to want to be engaged, regardless of the circumstances that surround us. It's simply easier to do when my manager is also engaged, and creates that environment in which I can also choose to engage.
Have a great day!
Brian Torchin
HCRC Staffing
111 Forrest Ave
1st Floor
Narberth PA 19072
Office 610-660-8120
Cell: 267-251-5275
Fax 800-263-1547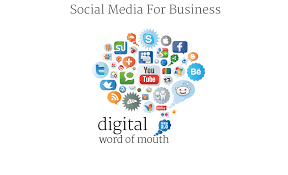 What's one creative way I can up my business's social media game?
Get your team involved – It can be burdensome to have one person handling all of your social media channels. Getting multiple team members involved not only spreads out the responsibility, but gives a different front-line perspective from more people in your company.
Build relationships – 

We are all about building meaningful relationships, and we love engaging with our followers on social media. We post photos that have nothing to do with our products but rather share information and convey feelings. This way we connect intellectually and emotionally.

Switch up your formatting –

Most social networks tend to have an established format that the majority of posts fall into. Twitter, for example, mostly features short quotations with a hashtag or two. There are immense gains to be found in shaking up that format. Experiment a bit—convert a snippet from a blog into an image, for example.

Find creative ways to engage customers –

It's no fun to run a business that doesn't engage customers. Find unique ways to keep customers interested, like trivia questions or giveaway prizes.

Make videos that speak to your audience – 

Don't just try and sell on social. Share awesome content. Create videos and give valuable advice or ideas to your audience. I think a lot of people don't do video because they think you have to use a studio or do something fancy. But this isn't necessarily true. Record a video from your phone, share awesome content, and the sales will come.

Be authentic –

No brand is the same. The sooner you come to understand that, the sooner you can develop your own brand story. Tell it as if you're speaking to your audience and customers face-to-face. Build your relationship this way and earn their recurring business. 

Stay consistent – 

Stay consistent across all channels and handles while letting consumers gain an insider look into the everyday life of your business. This way, you're promoting without a direct, hard sell. 

Have a great day!

Brian Torchin

HCRC Staffing

111 Forrest Ave

1st Floor

Narberth PA 19072

Office 610-660-8120

Cell: 267-251-5275

Fax 800-263-1547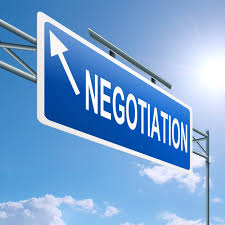 In today's competitive business world, no one gets what they ask for, but what they negotiate. If you want to become a master negotiator, it's time to learn the secrets of successful business negotiations. Implement the following strategies the next time you need to make a deal.
Always be prepared
Whether you are trying to close an important deal with a future client or partner, pitching investors, or simply trying to make a sale, the most important action to take is prepare yourself. Being prepared may be time-consuming, but it is ultimately the only thing that will truly increase your chance of negotiating a good deal. As you prepare, make sure to:
Review the other person's background, their company, their social media profiles, and of course, perform a thorough web search.
Research the business by looking at the company website and reading press releases and articles.
Go over the offer provided by the other party, evaluate it, and calculate if it is worth a negotiation.
Review similar deals to the negotiation in question, in general and with the company you will be negotiating with.
Listen to the other party's point of view
You need to be prepared in a negotiation, but this does not mean that you are the only one negotiating the terms. Some people take over negotiations and speak nonstop without allowing the other party to express their point of view—this cannot be more wrong.
If you want to be a great negotiator, you need to be a good listener. Once you learn to listen to the other person in the room, you will be able to understand what they expect and want from the negotiation.
Be professional
Regardless of how successful you are, no one will want to do business with you if you are not professional and you act badly. Many business owners lack professionalism in their business negotiations, which seriously harms their business deals.
When the negotiations are concluded, always remain courteous. After all, you never know if you will be doing business with that particular person or company in the future.
Prepare the first draft of the agreement
Have your lawyer prepare a first draft of the contract you will bring to the negotiation. Doing this will help you to frame the structure of the deal and point out the key points you want to discuss.
Drafting a first version of the agreement does not mean this is the end of the negotiations. However, having something in writing will certainly slow down the other party from making extensive changes, which is a huge advantage when it comes to your interests.
Be prepared to walk away
Negotiating is basically the same as playing poker. Always be prepared to walk away if you cannot get a satisfactory solution. Successful negotiators know their target price, minimal conditions, and are always ready to get up and leave the table if their needs are not respected.
Be prompt
Being prompt does not mean that you should rush, but is actually the opposite. Time is a crucial element when you're negotiating, and if you do not plan the process properly, the deal may take more time to complete than anticipated. When this happens, the chances of something derailing your negotiations are much bigger, which is why you must keep the momentum moving.
You can respond to discussions promptly if your answers have been planned ahead of time. Find an experienced lawyer who will turn documents around rapidly to keep negotiations flowing. However, remember that concessions should never be made because you're in a rush—take the time to consider a deal if you are unsure about the outcome it will have on your business.
Are you ready to become a master negotiator? If you are, all you have to do is prepare ahead, take time to plan your desired outcome, and of course, always be prepared to walk away if things are not good for your business. After all, negotiating is a serious business and the result can end up being the best or the worst thing for your company.
Have a great day!
Brian Torchin
HCRC Staffing
111 Forrest Ave
1st Floor
Narberth PA 19072
Office 610-660-8120
Cell: 267-251-5275
Fax 800-263-1547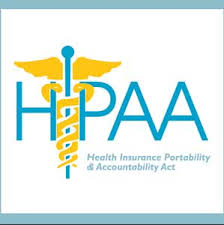 Most private practices have heard the horror stories circulating regarding HIPAA violations, with particular attention to the hefty fines associated with them. Since 2009, fines issued for non-compliance have increased tremendously, and depending on the severity of the violation, practices can potentially end up owing upwards of $200,000. Perhaps more costly, though, is the damage to a practice's reputation, something physicians and staff work tirelessly every day to preserve and enhance.
The relationship between HIPAA and independent medicine has always been prickly. Many practices operate in a constant state of confusion over compliance policies, and always seem to be playing a game of catch-up. They commit the kind of small often overlooked errors that can lead to the kind of big consequences mentioned above.
Then there are the many health professionals who have responded to the threat of violations and fines by locking patient protected health information (PHI) in a figurative safe. Fear among primary care physicians and specialists of data breaches has hindered EHR interoperability. These same practices typically also enforce incredibly restrictive office, and social media policies regarding health information. While these oversensitive responses are understandable, they are also very limiting. Today we will discuss a few overlooked HIPAA issues, and dispel a few common myths.
Yes, you can say that
Many physicians and practice managers impose stringent policies on employees regarding the discussion of patient health information. In fact, the fear of a potential HIPAA violation is so great that some go as far as to forbid the mention of PHI anywhere in the office. Such measures are unnecessary, since HIPAA does allow for incidental disclosures. These are disclosures that may happen at certain areas of the workplace (a nurse's station, for example) that are, well…incidental to a specific job. Consistent, clear, and straight-forward communication between employees is necessary. Such "confidentiality" policies only hinder employee communication.
HIPAA fears have also stymied telephone communication between practices and patients. While it's true that a phone message can be overheard by the wrong party, phone messages containing PHI don't need to be made off limits. It is possible to get patients to sign a consent form indicating in what manner they prefer to be communicated with. These include mail, e-mail, text, and phone messages.
Removing EHR red tape
Fears of compromised data, and the consequences of such a breach form the major barrier to EHR interoperability. In accordance with HIPAA rules, only those who have valid reasons to view a patient's medical record are allowed access to it. Such reasons are usually treatment, and payment related, and involve doctors and specialists in a patient's care network, and patients themselves. Recently, paranoia has compelled many practices to demand patient authorization before every single transfer.
EHRs and the concept of interoperability were supposed to ensure that patients receive quality coordinated care, and easier access to their own health information. An EHR release policy that demands constant patient authorization can cause delays and confusion, as well as damage the patient-provider relationship. Remember, if a patient's medical record is being sent to another party for treatment purposes specifically, then patient authorization is not needed.
Practices should place their focus on reasonable safeguards for EHRs. These include equipping them with access controls like passwords and PIN numbers to help limit access of information. Stored information should be encrypted, ensuring that health information can only be read or understood by an authorized person with a decryption key. An audit trail should also always be left. This identifies who accessed the information, what changes they may have made, and when.
An overlooked position
The measures mentioned above are just a few elements that should comprise your practice's privacy policy. In fact, you should have someone designated to oversee the development and implementation of such a policy. This isn't just a suggestion. It's a HIPAA requirement, and you will be considered non-compliant if don't have a privacy and a security officer (sometimes one and the same) on your current staff.
The security officer protects patient data that is held or transferred in electronic form by creating certain technical and non-technical defenses. It is also their job to help educate staff on any changes to HIPAA rules. While the caps of security and privacy officer are often worn by the office manager, these roles can be filled by outside consultants, attorneys, or other highly qualified parties.
Who signs what?
Written agreements between practices and other individuals regarding the handling or viewing of patient health information (officially called business associate agreements, or BAAs for short) are another commonly misunderstood HIPAA requirement. While these agreements assure that business associates will properly safeguard any PHI they receive or create on behalf of the practice, many physicians will err on the side of BAA overkill. What is overkill? Having maintenance staff, or other workers who are not actually business associates, sign the agreements.
Only health professionals dealing officially with PHI, or representatives from outside services who are given PHI for a specific reason (a lawyer, for example) need to sign a BAA. It's true that non-business associates may happen across protected health information around the office. If this prospect is enough to keep you up at night, then have these workers sign a separate agreement stating that they may not view, alter, copy, or take any confidential patient information.
Have a great day!
Brian Torchin
HCRC Staffing
111 Forrest Ave
1st Floor
Narberth PA 19072
Office 610-660-8120
Cell: 267-251-5275
Fax 800-263-1547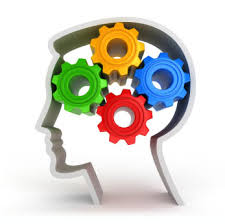 It's only natural that companies turn to psychological assessment tests in the hopes of improving the accuracy and validity of their recruitment processes.
It's not a new phenomenon. Psychological tests have been used in employee selection processes since World War I.
Determining how to reduce turnover, increase productivity and more accurately predict employee performance has been and remains a goal of nearly every organization.
Due to its importance, predicting the future success of an applicant is a difficult, high-stakes game. Therefore, it's only natural that companies turn to psychological assessment tests in the hopes of improving the accuracy and validity of their recruitment processes.
That begs the question: do personality exams prevent bias in recruiting and ultimately assist companies in choosing the most viable candidates? The answer is not a simple yes or no.
Understanding weaknesses
It's not an exact science. Tests are not always right. While there are benefits to incorporating behavioral and personality-based assessments in the executive recruitment process, they are far from fool-proof. In many instances, variables such as the ones below will present hurdles for the hiring manager.
Such tests may be able to detect global personality traits of individuals, their strengths and weaknesses, but will not be a good predictor of who will do well in a certain work environment. For example, extroverts and introverts may become equally good salespeople, using different strengths and skills to succeed. For example, an introvert may be a very good listener and use this talent to better understand his/her client.
Another problem is that individuals can "fake" the answers, providing the answers they think the employer is looking for (e.g., if an "extrovert" is considered  better for a sales position, then the candidate will answer accordingly, irrespective of their "true" personality).
Where the tests prove helpful
Despite not being perfect, studies have shown certain types of tests to provide valuable insight into an applicant's ability to problem solve, reason and ultimately succeed in a position.
Even though they disagree as to the extent of accuracy, most experts do agree that cognitive ability tests (in which an applicant's capacity to mentally process, comprehend and manipulate information is measured) tend to be the most accurate success predictor when compared to other types of pre-employment tests.
However, in order to benefit from a pre-employment assessment to the fullest extent, there must be an understanding that exams do not always accurately factor in certain variables important to success:
Current competitive advantage of the company's product/service
Positivity and optimism around the office (i.e., cultural attitude)
Autonomy given
Resources provided for the applicant to be successful.
Management dedication and style
Moreover, companies must supplement the test with a structured interview process. This means all candidates are asked the same questions making it easier for interviewers to score candidate responses and draw comparisons across applicants.
Additionally, it must be predetermined what weight is going to be given to the results of the test. In twelve years of recruiting, we have numerous times seen great performers score lower on screening exams than those who have not worked out in a given role.
Therefore, unless an applicant score comes out dismal, tests are best utilized as a supplemental measure rather than an ultimate decision
In the end
While not perfect, pre-screening tests can hold merit. Though, they must be used correctly.
Above all, benefiting from implementation requires an understanding of where the results fit in to the overall assessment of a candidate as test inaccuracies can weed out high performers on the job if given too much weight. However, despite some imperfections, hiring managers do benefit by combining a relevant test as a supplemental assessment variable.
Have a great day!
Brian Torchin
HCRC Staffing
111 Forrest Ave
1st Floor
Narberth PA 19072
Office 610-660-8120
Cell: 267-251-5275
Fax 800-263-1547

It's important to be prepared to respond effectively to the interview questions that employers typically ask at job interviews. Since these questions are so common, hiring managers will expect you to be able to answer them smoothly and without hesitation.
You don't need to memorize an answer, but do think about what you're going to say so you're not put on the spot during the job interview. Your responses will be stronger if you prepare in advance, know what to expect during the interview, and have a sense of what you want to play up during your interview.
Top 10 Interview Questions and Best Answers
Review the top 10 interview questions you'll most likely be asked at a job interview, plus the best answers. Also, review the other questions you may be asked, so you're prepared to ace the interview.
What is your greatest strength?–Best Answers
This is one of the questions that employers almost always ask. When you are asked about your greatest strengths, it's important to discuss the attributes that will qualify you for the specific job and set you apart from the other candidates.
What is your greatest weakness?
Another typical question interviewers will ask is about your weaknesses. Do your best to frame your answers around positive aspects of your skills and abilities as an employee.
Tell me about yourself.–Best Answers
Here's how to answer questions about you without giving out too much – or too little – personal information.
Start by sharing some of your personal interests which don't relate directly to work.
Do You Have Any Questions?
At the close of the interview, most interviewers ask whether you have any questions about the job or company. It's always a good idea to have a list ready and to be prepared to respond.
Have a great day!
Brian Torchin
HCRC Staffing
111 Forrest Ave
1st Floor
Narberth PA 19072
Office 610-660-8120
Cell: 267-251-5275
Fax 800-263-1547
Contact Form here
View my LinkedIn Profile
Join our LinkedIn Group
Like us on Facebook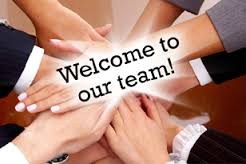 So, you've recently brought on a new hire. You underwent the lengthy screening process, and double-checked for all the right certifications. Both you, and your HR manager are convinced you've found the perfect person for the job. Which is good, because they start next week. Your role is finished, right?
Well, no, not quite. Next comes integration. Successfully onboarding staff is a very important process. Convincing you in a small room that they possessed the right skills, experience, attitude, and temperament for the job was only step one. Will those qualities manifest themselves in real time? Below are some ways you can make sure that they do.
First Impressions…
…are not necessarily everything, as the platitude states. But there is something to be said of making sure a new hire hits the ground on two feet at their new place of employment instead of head-first. The first step toward successfully onboarding a new employee begins on your time. Be sure to send this person a warm welcome letter, or e-mail expressing how glad you are that they will be joining your practice, and that you look forward to working with them. Be sure to include important logistics: what time they should arrive each day, the parking situation, heads up about weekly staff meetings, etc…
This opening communication will prepare your new hire for the culture of your practice, and this includes both work, play. If staying after five o' clock is common, let them know this. If staff get together for happy hour every Thursday, be sure they know this as well. Make sure their workspace, especially if they'll have a fixed workspace, is ready for them, and inform all current staff that they'll be getting a coworker.
Orienting your new hire
Beyond simply getting your new employee's desk ready for them, you should slot time early on for an orientation. Orientation, in this sense, is both guided, and self-directed. Take time out of your own schedule to introduce your new hire to everyone in the office. Doing so will also be a testament to your accessibility as a boss, which is something we'll discuss later.
After an informal meet and greet, it is time to let a new hire do some learning on their own time. They should spend a little time in each department so as to gain an understanding of how their coworkers approach their jobs. A medical office is full of different personalities. The understanding gained here will give a new employee important insights into their peers' personalities, habits, and work styles. They will learn how best to work with, or at the very least, around them.
Being seen, and heard
A few lines ago, we mentioned accessibility. Even if you favor a more hands-off approach, and prefer your staff to develop independence and autonomy, you should give a new employee the benefit of your time, presence, and years of experience. Make regular check-ins a habit in the first week or two. These check-ins need only last a few minutes, but implore your new hires to be candid and honest, and let them know you will be there to address any difficulties, however you can.
Your practice should, ideally, be a close-knit workplace where everyone is willing to help each other out. Early on, your new hire may have a lot of questions. They may not remember certain protocols clearly, or may need to be reminded regularly where certain things are stored. Your staff is busy. Chances are that they are overworked. Don't put the responsibility of Q&A solely on their shoulders. Be there as a point of contact. Everyone will thank you.
Listen
While they may be new, your recent hire's voice should always be heard, their opinions and ideas be taken into consideration. They are bright. They are astute. You hired them for a reason, after all. They may offer a fresh perspective on any number of issues that may pop up around the office.
Making sure your new employee knows that their suggestions, or grievances will be heard is step one. Step two is to make sure they know the procedures and channels for raising them. This is crucial, because casual, regular dissenting will negatively affect their standing with the rest of your staff.
And learn
In those first crucial weeks, you must be a private eye, of sorts. Just as your new hire will be studying the personal traits and work habits of their cohorts, you will be studying them for any quirks, or hot buttons they may have. With an understanding of how they work, you'll have an easier time of giving them suggestions. You'll also be able to stop any potential problems before they start. This includes anything that may conflict your own personal pet-peeves.
Onboarding a new employee is not a passive process. Remember that this new worker represent an investment. Any big investment must be monitored closely at first before it can grow and flourish on its own.
Have a great day!
Brian Torchin
HCRC Staffing
111 Forrest Ave
1st Floor
Narberth PA 19072
Office 610-660-8120
Cell: 267-251-5275
Fax 800-263-1547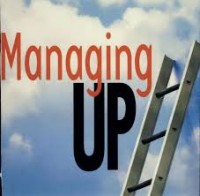 As more family physicians and  internists have decided to concentrate on outpatient medicine, positive relationships and effective patient hand-offs have become critical for good patient care.
The technique of "managing up" has been taught by many experts over the past few years as a way of improving the customer service experience. Managing up helps the patient experience by alleviating their concerns about the service and quality of care they will experience in our system. In addition, managing up can improve the relationship between referring physicians and the hospitalists who care for their patients while they are in the hospital.
As we see the separation of inpatient care and outpatient care become more common, patients rightfully are concerned about who will care for them during a severe illness, the very time when they need the most attentive care. Not only will the new doctor be a stranger to them, but so will many of the staff at the hospital. Quite possibly, the attending hospitalist will change during the patient's hospital stay, shaking the patient's floundering sense of security even further. This all leads to the clear need for exceptional hand-offs of the patient, their information and the intended plan of care.
Many times we have witnessed patients questioning whether one physician communicates with the other physician when they say, "Do you guys talk to each other?"
This can seriously undermine confidence in our medical care. It also puts our patients and ourselves at risk for unintentional catastrophic accidents and possible legal action.
It is imperative that physicians improve communication and relationships so that when an outpatient physician hands off the patient to an inpatient physician, or when one inpatient physician hands off to another, there is true communication of the needs, status and intended treatment plan of the patient's medical condition.
Part of the process can be aided by using managing up techniques to educate the patient so that they understand the transfer of care that is about to occur. Remember, this is a two-way street: Not only does communication and managing up need to occur at the time the patient enters the hospital, but it also has to occur during the hospitalization if there is a transfer of care. Finally, it occurs again at discharge of the patient back to the outpatient physician.
So not only does managing up improve the patient's perception of the hospitalist, it can also improve the perception of the outpatient physician in the eyes of their patient.
Imagine a scenario where the outpatient physician, upon deciding to admit the patient to the hospital, tells the patient, "Mrs. Williams, I am sending you to the hospital. I no longer go to the hospital, so I'm going to place you with the hospitalist service. I'm not sure who the hospitalist is today, and I am not sure you will see the same doctor each day. I'm sorry for this, but I can no longer make rounds on hospitalized patients."
What would you think if you were Mrs. Williams? You probably wouldn't have much faith in the hospitalist that would care for you.
Now what if the outpatient physician had said, "Mrs. Williams, I am sending you to the hospital. You will be cared for by my hospitalist service. The hospitalists are an extension of my office practice, and they care for my patients on a daily basis. The hospitalists are experts in inpatient medicine and will know just what to do to help you get better. I trust them to care for my patients as I would trust them to care for my family. We will give them all the information we have on you, and upon discharge, they will share with me the information about your hospital stay."
Now Mrs. Williams feels reassured that not only will she get good medical care, but also that her information will be passed from one physician to the other. The accepting hospitalist will feel better about taking care of the outpatient physician's patients, and we will all find taking care of Mrs. Williams to be easier because she trusts the physician's judgment.
I see daily the need for better communication across the system. Not only do we need to communicate better physician-to-physician and physician-to-patient, but we also need to improve communication between physicians and hospital staff. Using the techniques of managing up can result in a marked improvement in the final goal for all health care providers, both clinical and non-clinical: Providing the best and the safest care of the patient. Why? Because it improves teamwork, something on which our patients directly rate us. Another positive effect of managing up is that the technique helps to reassure the patient who is nervous and scared about their illness. And our patients will directly benefit from a better coordination of care.
Have a great day!
Brian Torchin
HCRC Staffing
111 Forrest Ave
1st Floor
Narberth PA 19072
Office 610-660-8120
Cell: 267-251-5275
Fax 800-263-1547

How does a letter of intent differ from an employment contract? We break down what you need to know.
A letter of intent (LOI) or "offer letter" outlines the terms of employment in a much simpler format than what will be presented in a contract. The LOI is a preliminary document based on the mutual interest and good faith of both parties. It acts almost as an informal promise between you and your future employer and can be an important mental step toward solidifying an employment agreement. As helpful as an LOI can be in giving you a sense of the terms of your full contract, you do need to scrutinize the components of the LOI before signing. Here are some of the potential pitfalls of signing an LOI without proper review.
Know: What you're signing
Generally, an LOI will not be legally binding. It references a future employment agreement that will effectuate employment. There are instances, however, in which certain provisions within the LOI can, in fact, be legally binding. These provisions may include that you will negotiate exclusively with this employer for some period of time or that the negotiations will remain confidential. It's easy to assume that, because the LOI is less formal than the contract, you can just sign it and look at the contract terms more closely later. This can be a critical mistake, however, because it may cost you leverage when you negotiate some of those major employment terms down the road. Do not sign an LOI unless you are certain that key outlined components such as compensation will meet your needs.
Here is an example of an explicit statement included in an LOI that ensures it is not binding:
"The proposed terms of this letter of intent are non-binding and for discussion purposes only. It is the intent of the parties that these terms and conditions may be modified or changed, in whole or in part, pending a binding agreement to be negotiated and executed by the parties. Furthermore, nothing in this section shall be interpreted as obliging any of the parties to enter into any agreement."
Check: Is your LOI tailored to you?
An LOI or contract may work for one physician and be totally incompatible for another. When looking at an LOI, it may be difficult to determine whether it's based on a one-size-fits-all contract. Look out for provisions that don't reflect the actual position or match your scope of practice. Reusing contract and LOI templates is a much more common practice than you may think. You will typically be able to discern how individualized your LOI is by how well the key terms in the letter seem to match your specific situation.
Understand: What's not included
Remember that an LOI is not a comprehensive list of the terms of your employment. LOIs are typically composed of the highlights of an employment agreement, such as pay, benefits and length of contract. That means terms with a more negative connotation, such as termination provisions, will be saved for the contract.
One of the important terms that may be missing from your LOI is a noncompete agreement. Noncompete clauses, or restrictive covenants, prohibit a physician from practicing within a certain geographic area after leaving a practice. For example, being restricted from practicing within a 60-mile radius for two years may be more reasonable for a neurosurgeon than a family physician.
Another value point that may not be addressed in the LOI is malpractice tail coverage. Malpractice tail coverage is an extended reporting period endorsement, offered by a physician's current malpractice insurance carrier, allowing you to extend coverage after you leave a practice. If you have a less expensive "claims-made" policy, then either you or your employer must purchase tail coverage upon termination of employment. If you have the more comprehensive "occurrence-based" policy, then you have malpractice coverage for any claim brought against you as long as you had that insurance carrier during the alleged event.
Know: You can still negotiate
As mentioned previously, an LOI generally won't be binding on major terms. However, some employers will still see the agreement as a promise, and therefore it can be hard to go back and change or negotiate certain provisions later. Some employers feel as though signing an LOI means making a deal, but remember that signing does not obligate you to fulfill any LOI provisions that are not legally binding. Contract negotiation is not just a mere formality after you sign the letter of intent—it is a legitimate chance for you to adjust any part of the contract that doesn't meet your needs.
The letter of intent is an important step in moving closer to employment. After you have taken a critical look at the LOI, considered potential pitfalls and signed it, try to begin the formal contract review and negotiation process as soon as possible. The LOI plays a central role in building momentum in the hiring process, and you don't want the process to slow down or take up any more time than necessary.
Have a great day!
Brian Torchin
HCRC Staffing
111 Forrest Ave
1st Floor
Narberth PA 19072
Office 610-660-8120
Cell: 267-251-5275
Fax 800-263-1547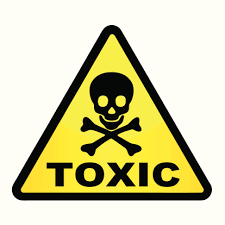 Navigating environmental hazards has always been relatively easy. A sign is generally erected letting people know what to expect ahead, be it a chemical spill, gas leak, or anything that could cause them any kind of harm upon exposure. All we have to do is find some detour around it, which is usually mapped out for us. More often than not, we are allowed, even urged by society to avoid these situations.
But sometimes, a wide berth is impossible to maintain. Sometimes, what we must contend with isn't a spot marked on a map, or by any sign. We speak, of course, of that mobile hazard bubbling over with negativity, vitriol, and standoffishness: the toxic employee, or coworker. You know who they are. The air in the room becomes staler when they enter it. People are on edge. Moods shift. Food loses its taste. A chance interaction with this individual can dash that great morning you were having.
How do you navigate your work day, day in and day out, while in such close proximity to these people? How do you handle the seemingly endless barrage of sarcasm, selfishness, and cynicism? In this post, we will discuss some ways to contend with such toxicity, and prevent it from turning your medical practice into a bonafide fallout zone.
Putting your foot down
…which can mean either you, or your office manager having to confront the problem, head on. Now, it can be possible that this particular employee is very good at their job. In fact, they may seem indispensable, a crack medical coder, or a heavy hitter like a PA, or Nurse Practitioner. Nevertheless, as the head of your practice, you are also the head of "cleanup operations." You must act early, before conditions become intolerable for other staff, or even patients. So dust off those thick, rubber boots.
Remember write-ups? Those citations you are obligated to dole out when a subordinate consistently underperforms, or behaves in an inappropriate and unprofessional manner? If your last experience with them occurred while on the receiving end in middle-school, you aren't alone among independent physicians. If you aren't sure how to do it, or even what a real write-up should look and sound like, there are templates available online, and even books dedicated to the subject. Got it? Good.
The key is to be thorough, and precise. Document each time a toxic employee performs poorly, or behaves in an inappropriate way toward you, your other staff, or patients. Make sure your practice has a policy in place for what happens after collecting multiple write-ups. Suspension? Maybe. Firing? Possible. Yes, this initial encounter will be difficult, and you may be tempted into an argument with this person. Firmness is key, but a reactionary response—frustration, threats, blame, and the like—will only add to an already bad mix.
It may hurt to lose this particular person, for any length of time. As we've covered in other posts, the hiring process is long, and difficult. But there are other things at stake here that are bigger than one worker, no matter how good they are at what they do: your reputation, and the respect of the rest of your office. In a previous post, we covered what inconsistency and lack of follow-through in the context of rewards and punishment can do to the morale at a practice. Don't let it happen.
Working with, not against
Now for something a bit more optimistic. At this point, an idealistic physician, or office manager might be thinking, "Wait. Shouldn't this come first? Why place such preliminary emphasis on the hardline approach?"
The simple answer is that they aren't two separate approaches, rather two important phases of a dual-pronged solution. After establishing your authority and agency as the head of your practice, it's time to execute some of what in a previous post we coined "emotional intelligence." This means fostering your senses of compassion, humility, and empathy to assure this person that, while they must change, you are invested in that change. You want them to succeed, to be a better worker, and peer.
Be accessible. Slot some time to advise this employee. If circumstances favor it, try to coax the cause of their performance or behavior out of them, rather than coerce it. Maybe the things fueling their conflicts are universal: lack of training, professional burnout, depression, anxiety, divorce or death in the family, or even some level of substance abuse.
These meetings should be done in private, and preferably not in the HR office, the last usual stop before an employee cleans out their desk. In a neutral environment, you can now begin to discuss with this person what needs to change, and how they can go about it. Blame and criticism, no matter how appealing they may be to you, cannot have a place at this meeting. You may have suggestions of your own, but remember to get this person to contribute their own solutions for how they can improve.
The last part here operates a bit on faith. You now have to give them the opportunity to improve, to make good on the set of solutions you both brainstormed. To test their own emotional IQ in the same situations in which they previously lacked, or ignored it. Of course, if improvement isn't consistent, or noted at all, then measures described in step one must be carried out. You gave them a fair chance to clean up their own act. The hard truth is that you cannot be responsible with cleaning up after them each day.
Brian Torchin
HCRC Staffing