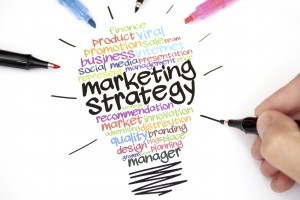 Here are some top tips for recruiting marketing rock stars.
1. Ask results-based questions
With traditional behavioral questions, interviewers see different personality traits come to light through a candidate's stories of previous projects and achievements. The problem with this is that it's easy for marketers to convey courageousness, personal responsibility, and excellent time management through stories.
A good storyteller is not always a good performer.
Instead of behavioral questions, ask questions pertaining to real results. If a copywriter candidate was responsible for executing the content strategy at their previous place of work, ask them how their efforts improved lead generation, website traffic, and sales. If the candidate cannot give specific figures in relation to their achievements, this is a red flag.
The great thing about asking candidates to speak to results is that results are verifiable. You can always call up previous employers and ask whether or not the results stated were real or embellished. Additionally, you can ask more specific questions about the ways in which the results were achieved, and then see if the story adds up. This leads to my next point.
2. Marketers should hire marketers
The skill sets required to be a successful marketer are quite niche, and are not widely understood by those who're not in the realm of marketing themselves. It's easy for a marketer to throw around technical jargon and act as if they know what they're doing, unless they're talking to someone who can put their stories to the test.
When you have a marketer as part of your recruiting team, it's a lot easier to separate the marketing rock stars from the wannabes. When discussing previous achievements, dig a little deeper and question what processes, tools, and technologies were used. It's difficult to fool an expert, which is why marketers should always hire other marketers.
3. Hire for specific skills
Although the world of marketing is constantly changing, and adaptability is essential in all new recruits, there are a multitude of marketing skill sets and it's difficult to master them all. For instance, a master PPC advertiser is probably not a master blog writer, and vice versa.
Learning how to run Facebook ads, measure ROI, create compelling CTAs, and optimize landing pages for conversions takes a long time. As does writing engaging copy, structuring your posts for readability, and learning how to promote content effectively.
If you hire a marketing generalist to handle all facets of your campaign, you're likely to receive underwhelming results. Instead, you'll do far better by hiring specialists.
If your campaign is multifaceted and you want to keep your costs down, consider working with freelancers instead of full-time employees. While good personalities are hard to come by, don't forget to prioritize skills in your hiring process.
4. Consider hiring remotely
Oftentimes, people choose to learn marketing skills specifically because they're not inclined to work traditional office jobs. The job of a copywriter, in particular, is renowned as a vocation for introverts who enjoy working autonomously and dislike highly stimulating office environments.
Brian Torchin
HCRC Staffing
111 Forrest Ave
1st Floor
Narberth PA 19072
Office 610-660-8120
Cell: 267-251-5275
Fax 800-263-1547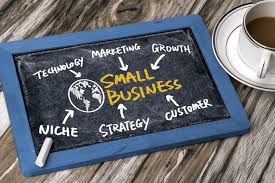 Anyone who has hired and managed a team has been there. You've searched through hundreds of resumes, taken tens of preliminary phone calls. You finally narrow it down to a handful that you want to bring on-site for an in-person interview.
You know you need to hire the best. But you also know that good talent wants to work at a place they fall in love with. As a small company on a limited budget, you know that your candidates won't be sipping Voss in a glass bottle for the next three hours or walking out with a backpack full of swag. Here are a few ways to make your candidates feel at home during the on-site interview:
1. Tell your candidates what to expect during the interview.
At least the day before an interview, send your candidate a list with key information:
the names of people they're interviewing with
the roles of the individuals they're interviewing with
the time of the interview(s)
the address of the interview
anything they should bring for the interview
Don't forget to include any information about how long the interview is expected to take (so they can add money to the parking meter before or so they can arrange a pickup) and what will be expected of them during the interview. After the interview, tell them what the next steps of the process will be.
Sometimes companies have the philosophy of "letting candidates figure it out," but in my experience that leaves a bad taste in people's mouths. Teams are meant to help each other succeed, not to take on the responsibility of adding an individual to their group only to watch closely if they sink or swim. The candidates you are evaluating likely want to join a team.
2. Have a sign outside or mark the door to the building clearly.
When I started my company, our founding team chose a former retail space in as our office. We loved the neighborhood because of the amazing handful of restaurants and boutiques that lined the streets, and we loved the inside of the office for its open floor plan and floor-to-ceiling windows.
Above the office was a massive hanging sign that read something along the lines of "Glass Co." that we decided to keep up because a) it was expensive to take down and b) we thought it added a piece of character.
However, as we started the on-site interview process, I noticed that candidates were consistently coming in ~5 minutes late and drinking the tap water we offered them abnormally fast. At first, I chalked it up to being summer and people being not particularly punctual in a world where its so easy to say "I'm running late" over a quick email. But a few days into the process, I was standing by the floor-to-ceiling windows when I saw one of our candidates pacing back and forth outside our office looking at their phone and back at our tinted doors. He candidly said, "Your office is the hardest to find!" as he walked in the door.
That day, I ordered a big sign to put on our door and started explaining in our email that we were the "almost unmarked" company between the cheese shop and hotel.
3. Have a plan if you're running late.
We're all guilty of meetings running over and critical items popping on our plates right before an interview. If you're running a little bit late, have a waiting area for the candidate to sit and have someone else on your team on call to make the candidate feel comfortable (offer them water, etc.). If you have a hunch you're going to be 30 minutes late to an hour-long interview, have a game plan with your other co-workers for who can take the interview in your place or conduct the first round with the candidate. Your candidate has a life outside of interviewing for your company–as they should.
Have a great day!
Brian Torchin
HCRC Staffing
111 Forrest Ave
1st Floor
Narberth PA 19072
Office 610-660-8120
Cell: 267-251-5275
Fax 800-263-1547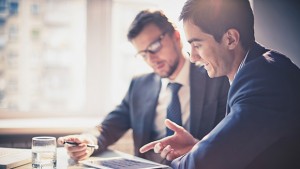 The backbone of nearly every institution known to man is composed of great employees. Men and women who understand their job and then, go forward and do it to the best of their abilities day in and day out. This has been true for even longer than the idea of business or commerce as we know it today has been in existence – every great leader, obviously, needs followers.
If you are a business owner who has employees – or have ever managed employees in another role, right now, you're thinking about the truly good ones that you've worked with.
Here's the thing, though – as an owner, there are two types of employees we tend to think of as "great" and only one is the right one.
The most common – and dangerous – "great" employee is usually one of the first ones you hire. They have a variety of skills pertinent to your business, they might even have some management experience, and they are clear that they don't want to be an owner.
To the harried entrepreneur who is constantly running, this might seem a windfall – they understand your plight, they are quick to offer to help in multiple roles, and they act as enablers to let you go see your daughter's recital or to finally take a long weekend off with your family.
What happens in this case is that now that the owner has found a key employee, they keep stretching that employee into multiple roles while the owner kids himself into thinking that his time spent away from the business is working "on" the business. They hired an employee and found that he or she has an overall grasp of the business and then, without training, they give them more and more responsibility, until the poor soul has effectively replaced the owner – but without the owner's passion.
The key here is the lack of passion and training. Inevitably, this employee becomes virtually irreplaceable since they know where everything is and they do everything from orders to schedules to emails to sales. Chances are, they don't do it very well, either. The result is almost certainly one of two things: that employee burns out and quits or the owner realizes that the heretofore "great" employee is really a human being and the business is struggling.
What is really happening is leadership by abdication and when the owner comes out of the ether, they won't have a company, a reputation, and most likely, any money left in the bank to attempt to save it.
The result? Everyone is fired and the company either closes down or shrinks into a Company of One.
that is not what a great employee does.
The truly great employee – and the one you need in your company – is the man or woman you hire and zealously train within an established system to fill a specific primary role. If your company deals with digital marketing, then your great employee should be so well versed in the art and science of a critical part of digital marketing that you, as the owner, do not need to handle that aspect of your business; you are free to attend to other components of your business – say, building client acquisition, or lead generation systems and looking for the next great employee to fill that particular spot. This employee is trained to the standards you set and, because those are measurable standards, they know exactly what to do and how to do it.
They aren't there to handle sales, or accounting, or answering phones – they are there to do a specific job – perhaps, in our example – creating the marketing campaigns that the sales team has sold.
One of the critical errors on the path to building a Great, Growing Company is this one – making the mistake of thinking that an employee shares the passion that you do. They very well might, and that is truly important for the company's overall success, but as an entrepreneur, never be blind to the idea that they simply want to be trained in the standards and then, having achieved those standards, go home to their family.
Have a great day!
Brian Torchin
HCRC Staffing
111 Forrest Ave
1st Floor
Narberth PA 19072
Office 610-660-8120
Cell: 267-251-5275
Fax 800-263-1547
Contact Form here
View my LinkedIn Profile
Join our LinkedIn Group
Like us on Facebook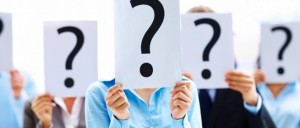 It's time to fill that vacancy on your team, and the pressure is on to find a professional who personifies the key qualities needed for the opening.
Here are six interview questions that can give insight into a candidate's skill level and demeanor in order to feel confident in your decision.
The interview is your chance as a hiring manager to connect the dots and determine whether a candidate is really qualified to do the job. No easy feat, but the right questions can make all the difference in helping you separate the contenders from the pretenders. And you don't necessarily need to lean on the tough questions to get the information you need.
Here are six revealing interview questions to ask candidates:
1.What do you know about our company, and why do you want to work here?
You'd think with such easy access to information online today, most candidates would do their homework. But that's not always the case. I once interviewed someone for a job who didn't have a clue what we did. Ask this interview question and you'll quickly find out who is sincerely interested in working for you. The candidate's answer can show whether or not they conducted research on the job and your company before meeting with you, and how deep they dug.
2. What skills and strengths can you bring to this position?
Did the person just blindly apply to your opening or did they consider how they match your professional needs? Applicants should be able to think critically about how their abilities will benefit your team. How can their work experience at their current job translate to this position? The answer to this question should make a case for why you should hire the candidate.
3. Can you tell me about your current job?
This is a great interview question to evaluate communication skills, while gaining insights into a professional's background that goes beyond their resumes. The candidate's answer to this question should give you additional insight into whether this person's skill set is a fit for the job and what their typical day is like at their company.
4. What could your current company do to be more successful?
This interview question gives you a sense of whether applicants see the big picture at their current company. It may also open up the floodgates to reveal why they really want to leave their current jobs. An answer such as, "I wish there were more paths for promotion" indicates the candidate is interested in moving up in their career but wasn't able to. Would they be able to do that at your firm? This could open up a discussion about their ultimate goal and whether or not they'd be happy in the same job at your company.
5. Can you tell me about a time when you had a disagreement with a boss or colleague and how you handled the situation at work?
This is one of the more valuable interview questions to ask administrative professional candidates, because you'll get a sense of their conflict resolution abilities, personality and potential for future problems. What tone do they use when talking about the other people involved? Were they able to handle the situation appropriately? Did they find common ground? If the candidate indicates that all the problems that arose were because of the other person, and they are never at fault, it could be a red flag that they're difficult to work with.
6. Do you have any questions for me?
If candidates have been paying attention during the interview, they shouldn't find this to be one of those infamous tough interview questions.
While these may seem like straightforward questions, they should get the conversation between you and the candidate going and shed light onto whether or not this prospective employee is a good fit for the position.
Have a great day!
Brian Torchin
HCRC Staffing
111 Forrest Ave
1st Floor
Narberth PA 19072
Office 610-660-8120
Cell: 267-251-5275
Fax 800-263-1547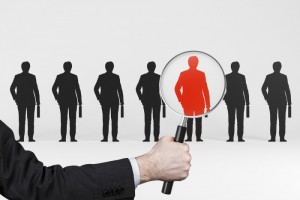 A founder can't grow a winning enterprise singlehandedly. Some may try, but it is nearly impossible to do so. Every famous entrepreneur has built a flourishing company with great employees by his or her side.
An entrepreneur can invent and even commercialize an idea as an enterprise of one. In time, however, the tasks of running a business become too great for the entrepreneur to manage alone.  At this point, a savvy leader must find and hire the best workers to help achieve the entrepreneurial dream.
In today's economy, hiring the best people is more critical than ever. Entrepreneurs can't afford to lose time, money and results from a bad hiring choice . The cost of finding, interviewing, engaging and training new employees is high. Employees also require desks, computers, phones and related equipment, let alone the largest costs of being an employer—salaries, benefits and taxes.
Leaders view new employees as an investment and anticipate an excellent financial return over time.
I have identified seven categories—I call them the "7 C's"–that you should consider to find the best new employees, as follows:
Competent: This is still the first factor to consider. Does the potential employee have the necessary skills, experiences and education to successfully complete the tasks you need performed?
Capable: Will this person complete not only the easy tasks but will he or she also find ways to deliver on the functions that require more effort and creativity? For me, being capable means the employee has potential for growth and the ability and willingness to take on more responsibility.
Compatible: Can this person get along with colleagues, and more importantly, can he or she get along with existing and potential clients and partners? A critical component to also remember is the person's willingness and ability to be harmonious with you, his or her boss. If the new employee can't, there will be problems.
Commitment: Is the candidate serious about working for the long term? Or is he or she just passing through, always looking for something better? A history of past jobs and time spent at each provides clear insight on the matter.
Character: Does the person have values that align with yours? Are they honest; do they tell the truth and keep promises? Are they above reproach? Are they selfless and a team player?
Culture: Every business has a culture or a way that people behave and interact with each other. Culture is based on certain values, expectations, policies and procedures that influence the behavior of a leader and employees. Workers who don't reflect a company's culture tend to be disruptive and difficult.
Compensation: As the employer, be sure the person hired agrees to a market-based compensation package and is satisfied with what is offered. If not, an employee may feel unappreciated and thereby under perform. Be careful about granting stock in the company; if not handled well, it will create future challenges.
Job applicants will give you their answers to the seven categories. They may be modestly presented or exaggerated. You are searching for the truth. To obtain a clearer picture of potential workers, I recommend you talk to former employment associates. The references a job candidate provides will nearly always provide a biased report. Instead, ask the candidate for the names of former bosses, peers and subordinates.
Have a great day!
Brian Torchin
HCRC Staffing
111 Forrest Ave
1st Floor
Narberth PA 19072
Office 610-660-8120
Cell: 267-251-5275
Fax 800-263-1547
Contact Form here
View my LinkedIn Profile
Join our LinkedIn Group
Like us on Facebook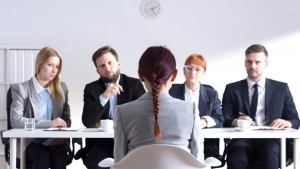 Candidates often feel cheated during an interview especially when the process is not handled well. Read on to know what you can do to prevent that.
A candidate applied to an Executive Assistant's role in a well-known Multi-state company and eagerly looked forward to taking her application to the next level.  After a couple of telephonic interviews, she was called for a face-to-face interview in the third round.  The candidate went well prepared to do a good job and give off her best.
What happened next?
She was interviewed by two very senior directors of the firm, for whom the role was going to support.  According to her, the interview went off very well and she was able to answer all their questions very smartly and professionally.  When her turn came to ask questions, she had already made up a list in her mind, which she very confidently went ahead and asked.  One of the interviewers seemed very impressed with the queries that she posed and even went on to say "very good" and "that is a very good question that you are asking" at several points during the interview.  The candidate was confident that she would be shortlisted for the final round.
The recruiter who handled the whole process told her that it would take two weeks for them to get back to her.
When The candidate got in touch with the HR person after two weeks, he told her that they would need some more time to come to a decision and that they would definitely get back to her within the next two weeks.  A month and a half passed by since the last conversation with the HR person and The candidate hopes of getting this job for which she was very confident diminished.  She was looking for closure to this process and hence decided to contact the HR person again, though she was a little hesitant to keep following up in this manner.  The HR person told her that they would not be taking her application forward.
The candidate was heartbroken because she had pinned a lot of hope on this role and had even made a list of all the activities that she could work on in this role, thereby contributing effectively to the goals of the team and the organization.  She was angry, upset and frustrated about how things were handled and the way that she was treated, especially from a well-known firm, which had a huge brand name in the market.
What could have been done to stop The candidate from feeling cheated, even though she did not get the job?
The firm did not bother to contact The candidate at all and let her know that her application was rejected.  She had to follow up several times to know the results.  It is very important for the hiring team to let each candidate who comes for the interview know the status of their application.  It is agreed that every candidate who sends in their resume cannot be contacted.  But short-listed candidates, who put in a lot of preparation, spend their time, money and efforts into attending an interview should have the right to know about the results.  They also need closure from the process.
To create an amicable and enjoyable interaction between potential candidates and the firm during an interview process, the organization should be ready to walk the extra mile to make their processes transparent regarding their selection decisions and present a professional and courteous demeanor throughout the entire procedure, thus improving their brand image and enhancing potential candidates', that is their customers' experiences.
Have a great day!
Brian Torchin
HCRC Staffing
111 Forrest Ave
1st Floor
Narberth PA 19072
Office 610-660-8120
Cell: 267-251-5275
Fax 800-263-1547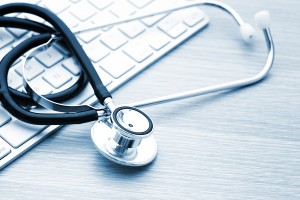 In today's modern age, marketing and media has becoming an essential part of organizational growth – even for medical practices. The truth is, more and more people have transitioned to seeking information on the web, including health information. A Pew Research Center Report states that "72% of internet users said they looked online for health information within the past year". That means doctors, practices, and hospitals need to "get with the times" and establish an online web presence. If not, you might be out of a job in no time.  Marketing platforms can generate exposure to your healthcare facility and what services you offer by allowing patients and other referring doctors to find you on the top pages of Google and other search engines.
According to a survey of over 12,000 physicians, only 17% of physicians rated the financial position of their practices as "healthy and profitable". 17 percent! Yes, that means that 83% of those physicians aren't making money.
So what medical marketing and media strategies can doctors and practices apply that really work to increase profits and salaries? Here's seven:
1. Emotionally-Compelling Offline Media
Why is it that TV, print, and outdoor media still works for the healthcare industry? It's because everyone has different media preferences, and oftentimes consume both offline and online media before making a decision. In a 2012 Google/Compete Hospital Study, 84% of patients use both online and offline sources for research. Of those patients who used offline media:
32% of patients use TV for research.
20% of patients use magazines for research.
18% of patients use newspapers for research.
So it seems that offline media is still effective after all. In fact, with the right approach, it can be just as powerful as online media.
2. Search Engine Optimized (SEO) Blogs & Websites
Speaking of advertising in the Yellow Pages, say hello to Google – the new Yellow Pages. Today, Pew Internet Research says 77% of online health seekers began their last session at a search engine such as Google, Bing, or Yahoo. Search engines, like Google, have become so sophisticated for helping people find what they're looking for, that now you can literally type medical specialists or medical specialists near me into their search box and it will populate a list of the most authoritative medical specialists in your geographic area.
3. Engaging Social Media and Referral Marketing
With that being said, Social Media and networks like Twitter, should not be neglected.
Of those surveyed, one-third of them now use social media sites like such as Twitter, Facebook, YouTube, and online forums for health-related matters. The types of content that they were most likely to engage with or share on those networks included care received at a hospital or medical facility, and a specific doctor, nurse, or healthcare provider that they had a positive or negative experience with.
Social Media, however, can be used in many ways other than engaging with patients online.
4. Cost-Effective Paid Advertising aka PPC Campaigns 
The challenge for a lot of medical practices when it comes to marketing, is that they simply don't have the time. There's patients to be seen and paperwork to be done, and you're already working over 8 hours. So how could you possibly find the time to blog and be active on social media? I get it. As a healthcare marketer, I understand the challenges of time all too well when it comes to online marketing. That's why I also rely on Paid Advertising, aka Pay-Per-Click (PPC), a form of Search Engine Marketing. Paid Ads through Google Adwords, LinkedIn Ads, and Facebook Local Awareness Ads are a time-saving and cost-effective way to gain more patients, referrals, and recognition for your practice. That's why one of the benefits of Paid Ads or PPC campaigns – is being able to control your budget by setting a maximum spend. Depending on your marketing strategy, costs can range as low as $0.30 per click using Adwords, or $1 per day with Facebook.
That's why more and more doctors are turning towards PPC.
44% of users searched for doctors, and
81% of people click on a sponsored link when looking for health information.
5. Targeted Email Marketing Campaigns
Phone and Social Media aren't the only way that doctors communicate with one another or their patients either. Actually, 62% of physicians and other healthcare providers prefer communication via email in comparison to direct mail, phone calls, and in-person visits, said a MedData Medical Technology Marketing Industry Trends Report. So if you're trying to generate more referrals, then I hope you've implemented an email marketing campaign. If you haven't, then you're probably part of the 40% of healthcare companies mentioned in that report who have not implemented an email marketing strategy.
Also, don't forget to optimize your emails for mobile web devices so they're easily readable. No one likes to squint to have to read what you wrote. It's bad for the eyes, right? Regardless of eye health, my point is that people use their mobile devices for lots of reasons including reading emails from their phone. MedData says, 75% of physicians use smartphones and tablets for professional reasons, and that checking email is the top reason for using these mobile devices in the workplace. So if you've been trying to reach another doctor and they haven't responded to your voicemail messages, try an email instead.
6. Mobile Marketing for Dentists and Doctors
Mobile devices aren't only great for checking emails, but researching information across the internet as well. More and more practices are becoming mobile savvy to support the dynamic shift in how internet users consume content (via their mobile device), so that they can better reach their target market.
7. Video Marketing
Mobile isn't the only way that you can get creative with your medical marketing strategy. Online videos on channels like YouTube are very effective as well.
So if you're not marketing your practice online, how will your audience know you exist?
Have a great day!
Brian Torchin
HCRC Staffing
111 Forrest Ave
1st Floor
Narberth PA 19072
Office 610-660-8120
Cell: 267-251-5275
Fax 800-263-1547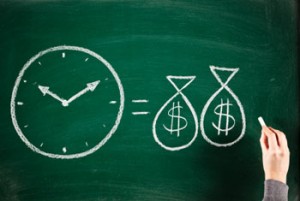 Each new hire brings in a set of challenges and learnings for an organization. But each of these challenges and the learnings from them, when applied properly, can increase the hiring effectiveness in a big way.
With a sudden and strong shift in the economy over the past decade, there's been a shift in the way companies hire and manage their talent. Businesses no longer look for more hires, instead, they look for effective hires that make a difference to the business bottom line and help increase the overall productivity of the organization. Let's explore a few points that can help you get there while saving your time and money, and improve your hiring effectiveness in the long run.
Build your employer brand
Investing in your own brand as an employer will never go to waste. It will be your calling card to attract the best talent in the market and will allow you to sift out the unsuitable candidates with the least effort. Everything plays a role in building that employer brand – your company's social media presence, endorsements from your current and past employees, and how enthusiastically they share new opportunities in your organization with their network. All of it boils down to building an employer brand that can be trusted, especially by someone new who's considering joining the ranks.
Know the hiring profile
Gut instinct aside, as a leader, today you have access to hard data that can help you deduce the most suitable criteria for hiring a new employee. You have access to the data with respect to your most successful hires that can give you a better predictive analysis of the future and help you customize your selection criteria for the open position in your organization. This will not only reduce wasting your time and money, it will also ensure that you select a candidate with the highest likelihood of staying with your organization for a much longer duration.
Exploring new sources of recruiting
The effectiveness of job boards and newspapers ads have reduced over the years for many reasons. One is that people do not have the time to go through information that is not relevant to them. Second, they would rather rely on the recommendations of a close friend or family. Considering the fact that your employer brand is a commodity that is just as important as your products or services, your brand will be the talking point of social media conversations and word-of-mouth recommendations. Try going beyond LinkedIn with a call for recruitment through Snapchat or Instagram videos, for example, to add a little freshness in your approach. It will help project your organization as one that values creativity in every sphere of work and expects the same from the employees too.
Making the right offer
Only the right offer will make an employee stay with the organization for long. And this offer doesn't necessarily mean a financial one. It encompasses the complete employee experience, beginning with the interview and selection process. Setting realistic expectations that are relevant to the role and exciting for the employee matter just as much. Over promising by the employer is also undesirable as it creates a mismatch between what's being said and what's being expected. Hiring effectiveness is not only about filling an open position, but also about ensuring that the new employees feel that they are being set up for success in their new position by the organization.
Final word
The average time employees like to stay with one organization has shrunk down to about three years. Add to that, a growing need for businesses to improve their quality and efficiency of work that can only be attained with the help of employees who truly understand the business thoroughly. In such a time, it becomes imperative for organizations to pay attention to the way their hiring processes are designed. Ineffective processes will result in ineffective hires that lead to wastage of time and money. However, all it takes is a little adjustment to the process, and all of that can be done away with to ensure that hiring becomes effective, less time consuming and saves precious resources for the organization.
Have a great day!
Brian Torchin
HCRC Staffing
111 Forrest Ave
1st Floor
Narberth PA 19072
Office 610-660-8120
Cell: 267-251-5275
Fax 800-263-1547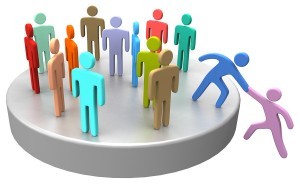 It used to be that onboarding was a process of just a few days, but new research shows that spending as much as a year helping new employees get up to speed in the workplace is necessary to capitalize on the skills, knowledge, and excitement they bring to the organization. What's more, companies with successful onboarding programs are not just more likely to retain their new hires but even report measurable profit growth.
The first three to six months —­­ when new hires are particularly susceptible to turnover —­­ are most critical. On average, companies lose 17% of their new hires during the first three months, one study found.
Effective onboarding programs have the dual purpose of supporting both new employees and hiring managers through socialization and professional support. For example, Google now uses an electronic checklist to remind managers to discuss roles and responsibilities with new hires, set up check-in meetings for the first six months, and match new hires with a peer buddy. Zappos offers new hires a five-week course that teaches them about the culture and values of Zappos. At Twitter, managers start thinking about onboarding well before a new hire's first day by streamlining the many steps and interactions that must occur to make a new hire's first days at the company welcoming and successful.
A meta-analysis conducted by two of us examined the findings of 70 separate studies and showed that feeling socially accepted was a key factor in newcomer success. Integrating into the social network matters, in part, because it brings greater access to information and resources. Another recent study we conducted found that among software engineers in India, new employees sought out more information when they felt connected to others in the organization.
A new employee's manager is one of the most important people in the onboarding experience, and gaining this person's support may directly improve or undermine a new hire's chances of succeeding. In a study that followed 409 college graduates through their first two years on the job, the degree of supervisor support that new employees felt during that time period had implications for role clarity, job satisfaction, and even their salary over time. In another study we found that supervisors can promote or inhibit newcomer adjustment through their supportive or obstructive behaviors. This is critically important because it means that effective onboarding programs must take into account not just the experience of the newcomer but also that of hiring managers.
We know that managers are busy and rarely have time built into their formal roles for the onboarding of new employees. So what motivates managers to support new employees in their onboarding?
To answer this question, we conducted another field study of new software engineers in India, in which we surveyed new employees and their direct managers at different points in their onboarding experience. We focused our attention on why some employees received support from their managers while others did not. We found that because managers have limited time, they look for signals that new employees are committed to their own onboarding. In other words, new employees who are proactive about their own onboarding will likely receive attention and support from managers. Managers were more likely to provide new employees with helpful information when employees actively sought out information about their role and worked at making connections with new colleagues. Those who asked for and got help from their managers were more likely to succeed. The potential downside is that managers may fail to support new employees whom they perceive as being less committed, which may or may not be an accurate assessment.
Even with elaborate onboarding programs, organizations need to be cognizant of the power of informal interactions between new employees and their managers, taking steps to ensure that this process facilitates onboarding rather than derailing it. It is important to encourage managers to check in with new employees and make time to offer support. At the same time, new employees should be encouraged to do their part to engage in and take control of their own socialization and onboarding by asking questions, seeking out information, and taking advantage of opportunities to meet fellow coworkers.
Have a great day!
Brian Torchin
HCRC Staffing
111 Forrest Ave
1st Floor
Narberth PA 19072
Office 610-660-8120
Cell: 267-251-5275
Fax 800-263-1547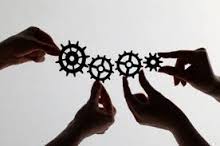 Good managers create and boost employee engagement. A lot of managers have room for improvement.
As a manager, you have a powerful effect on how engaged your organization will ultimately be. Employee engagement is ultimately a viral phenomenon. True, the word is terribly overused in a time when everyone's talking about viral marketing, viral memes on social networks, and so on. But it makes sense when you're talking about an organization — a living organism in which every employee is a cell. Inside the organization, ideas, emotions and attitudes spread in the same way that a virus spreads from cell to cell in the body.
An organization can't say, "You will now be engaged." Beyond choosing to be engaged herself, however, a manager can (and should) create conditions under which engagement can thrive, and then step back and see who "catches" the "engagement bug." As a manager, you have a great deal of influence over this process. By virtue of your own level of engagement — what you say and do, rather than the orders you give or memos you write — you can help create an environment in which people will choose to be engaged or choose to be cynical and indifferent. You're the boots on the ground, and your behavior as a leader can have a far greater impact on organization-wide engagement than decrees from the C-suite. After all, if you go all-in, your followers are more likely to do the same.
Our manager engagement research shows us something very interesting (and somewhat surprising): an engaged manager has a greater ability to uplift a team's engagement level than a disengaged manager does to drag a team's engagement down. According to the data, a team's employee engagement increases by an average of 23% when that team's manager is fully engaged. On the other hand, the team's percentage of fully disengaged employees only increases by 7% when a manager is fully disengaged, versus fully engaged. In other words, if I'm an engaged manager, my team is quite a bit more likely to engage as well. If I'm a disengaged manager, well, human nature takes over.
So, what is a manager's role in engagement? First of all, be transformational, not transactional. When I see articles that talk about this or that company's "engagement programs," and go into detail about awarding cruises to high-performing personnel, I cringe. Perks are important, but they don't equal engagement. Perks are transactional. If I give you a cruise to the Caribbean this year, what happens when I don't give you a cruise on the Rhine next year?
Our research into engaged teams and engaged managers has consistently revealed six common things that good managers do to create engaged teams:
They are personally engaged. Not only do these managers preach engagement, they live it. They are engaged as both individuals and managers. They bring their hearts, spirits, minds, and hands to their work. It's contagious.
They are involved. We often see "management by exception," which means the only time a subordinate interacts with her leader is when she does something well or really steps in it. Engaged managers are there day-to-day, taking the temperature, learning what people need to be inspired to give discretionary effort.
They hire wisely. You may not have total discretion over hiring for your team or department. But you probably have influence. The engaged manager does whatever he or she can to ensure that new hires are people likely to get on board with the organization's engagement environment.
They create an environment of "MAGIC": Meaning, Autonomy, Growth, Impact, and Connection. They understand the key components of engagement, and don't try to substitute imitation satisfaction factors for what's truly important.
They don't mess it up. When your team is fully engaged, sometimes your job is just to get out of the way and adjust the sails.
They lead by example. More than anything, the engaged manager's role is to lead by example. In the words of Gandhi, "be the change you wish to create."
Engagement is the innate default setting of the great majority of human beings. We naturally crave engagement, and we will stretch to find it even in circumstances where it is not made readily available. If this doesn't make sense, think of it this way. When was the last day you showed up at work and thought, "I sure hope today sucks"? Rarely, I would guess. One thing working to a manager's advantage, then, is that human nature is to want to be engaged, regardless of the circumstances that surround us. It's simply easier to do when my manager is also engaged, and creates that environment in which I can also choose to engage.
Have a great day!
Brian Torchin
HCRC Staffing
111 Forrest Ave
1st Floor
Narberth PA 19072
Office 610-660-8120
Cell: 267-251-5275
Fax 800-263-1547