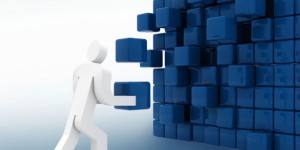 If you've ever worked at a small company, you know that internal operations tend to be a comedic mix of too few people wearing too many hats. In fact, an entrepreneur friend of mine tells this story from his company's earliest days: It was just him and another guy, and when someone would call and ask for the head of accounting, he'd simply say, "Sure thing, please hold," put his hand over the speaker for fifteen seconds, and then start talking again in a slightly higher pitched voice, "This is the head of accounting!"
The reason internal operations is such a difficult thing to manage is because you aren't just counting products on a shelf, for example. You are managing people–and people are multi-dimensional. You can't treat them like objects.
Today, it's getting harder and harder for businesses to balance resources between growing their business, servicing their existing customers, and keeping up with the demands of internal operations. This is being seen especially in the small to medium size market with companies ranging from 10 to 200 employees where founders and execs are still wearing multiple hats.
Yet (recent political moves point to this, like changes in the healthcare space for example), these companies are being expected more and more to adhere to much of the same regulations and compliance of much larger employers who have entire departments dedicated to managing internal operations.
A recent survey conducted on the national level by the Society of Human Resource Management (SHRM) discovered some of the biggest human capital challenges business face today.
"From a group of business executives, both C Suite and HR executives, 41% expressed facing the growing complexity of legal compliance. In addition, 35% saw challenge in creating effective infrastructures that supported an employee-centric, service-oriented HR organization," the study said. And while 69% said they were currently executing HR practices effectively and smoothly, 37% acknowledged that change was on the horizon and today's processes would soon become challenged like the rest.
To add commentary to the subject, I chatted a co-founder and CEO of , an innovative HR startup seeking to streamline many of these internal process challenges.
There are 3 Main factors:
1. The increased demand and complexity of compliance and administration requirements.
From the IRS to the Department of Labor, employers are being asked to keep track of more information, do it in new more complicated ways, and report more than they ever had to. This level of due diligence is difficult to keep up with, considering the rest of the tasks a business owner has on his or her plate at any given time.
2. Lack of dedicated resources.
As mentioned, this is especially hard for small to medium size companies who tend to have thin HR departments, if any at all. Just keeping on top of the fast changing requirements from taxes to healthcare is more than a full-time job that many businesses can't afford to maintain.
3. Lack of modern HR technology to streamline it all.
85% of small to medium size companies are operating out of file cabinet, spreadsheets, and outdated paper heavy workflow. The sales team has a CRM, the finance team has an accounting software, the marketing team has Google analytics or similar… but what does the HR have? Being able to remove the transaction paper heavy workflows and managing everything through a modern HR technology solution is where everything is going.
Software solutions are empowering HR and administrative functions in companies the same way that QuickBooks empowers finance and accounting departments. It enables a company to move everything to a digital experience, manage employee data and documents like a virtual file cabinet, and streamlines all of the messy HR workflows like employee onboarding and benefits administration, to name a few.
Have a great day!
Brian Torchin
HCRC Staffing
Cell: 267-251-5275
Fax 800-263-1547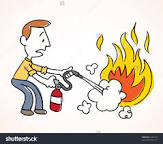 Company leaders, consider the following questions: How many surprises have you dealt with this week? How many customer relationships have had to be rescued or late orders escalated? How many apologies delivered, numbers explained, or presentations redone?
Every leader I know wrestles with these and other crises as a matter of routine. Yet leaders also recognize that running a business through constant firefighting puts them at risk of stressed-out employees, customer defections, a damaged brand, and safety or ethics catastrophes.
On closer inspection, the vast majority of fires are preventable. They are essentially "rework" — the added effort and cost required because something was not
How did we get to this point, where firefighting is standard operating procedure?
"Create constancy of purpose." Without a sense of the bigger picture — what you are trying to accomplish and why it matters — people naturally default to fixing problems. Unfortunately, this approach never creates the level of delight or innovation that wins you customers for life. Deming encouraged managers to focus explicitly on a mission and longer-term goals to counter-balance the pull of immediate issues. This means defining clearly what you are promising to your customers, so employees know what they should strive to deliver. Even in highly dynamic environments, such a meaningful mission can provide constancy while tactics and strategies shift.
"Cease dependence on inspection to achieve quality." Most leaders these days strive to hire talented people and let them find their own way to a goal. Then, confronted with haphazard approaches, poor coordination, and embarrassing snafus, leaders gradually end up adding checkpoints, approvals, and red tape. Neither extreme is ideal. Deming's approach to processes focused on building quality in from the start — reducing reliance on inspection and even individual performance reviews. Even for highly professional work, developing a few simple, repeatable processes for doing things right the first time can drastically increase your quality output.
"Institute leadership." Once your team knows the goal and invests in repeatable processes, the next challenge is to avoid management "tampering." Managers naturally want to act swiftly to address breakdowns — changing personnel, adding checkpoints, or escalating issues. Yet, as Deming put it in Out of the Crisis, "No amount of skill or pride in workmanship can overcome fundamental faults in the system." Poorly thought-out quick fixes consume staff time, leaving them less time for the core work and, often, confused about expectations. Instead, Deming insisted that managers develop "profound knowledge" of their work processes and the root causes of any issues before making any changes.
"Drive out fear." Deming highlighted the reactive behavior caused by a culture of fear. People generate fewer creative solutions and are more likely to gravitate to the familiar, cut corners, or hide data. These days, reactivity can also be caused by adrenalin, the thrill of the deadline. This can create an addiction to excitement and a focus on finding fires to fight — especially if the people who do so are rewarded by management. To help your organization sustain focus and build for the long term, Deming advised, "The leader, instead of being a judge, will be a colleague, counseling and leading his people on a day-to-day basis, learning from them and with them."
Yes, some fires are urgent. But if you can take the time to provide clear direction; design simple, empowering processes; pause to get data before initiating change; and learn from teams who deliver without heroics, you will find your employees feel even more motivated and engaged.
Have a great day!
Brian Torchin
HCRC Staffing
Office 610-660-8120
Cell: 267-251-5275
Fax 800-263-1547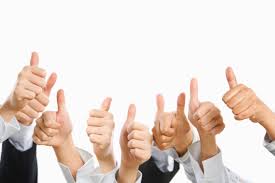 Employee retention is important for many obvious reasons: It leads to stability, depth of team knowledge and consistency in technical support quality for the organization. That's why employee recognition should be top of mind for all managers – it plays a crucial role in job satisfaction, employee engagement and retention for the organization.
Employee recognition made easy
There's a lot of information about effective employee recognition programs, but the tips below are ones that I have seen be particularly effective.
While some are more formal, others are easy options for "in the moment" employee recognition:
Nominate them for an award. Consider implementing awards that formally recognize your best employees or associates who go above and beyond. These type of recognition awards can be employee of the month/quarter/year, or a nomination for an industry award. Formal employee recognition through an award is great career validation.
Publically recognize their accomplishments. When employees perform their duties particularly well, recognize their efforts in department-wide emails, corporate newsletters or meetings and company gatherings. Being recognized by your supervisor for doing a great job is very rewarding for most employees and can be compounded when sharing accomplishments with a bigger audience who can keep the kudos going.
Make it personal. Not everyone is a fan of the public spotlight, so you need to know your staff members to determine what will work most effectively. Sometimes a handwritten note from senior leaders to an IT pro acknowledging good work can be a powerful employee recognition tool. You might consider stopping by their desk to hand deliver the note and thank them personally.
Provide opportunities. Another beneficial form of recognition  is to be given the chance to lead a meeting or training. The recognition a team member derives when they get to stand in front of their peers as a top performer can be a very powerful form of employee recognition. It's also confidence-boosting as they have an opportunity to share their expertise with the group.
Make them a mentor. Asking a valued employee to mentor others sends a vote of confidence as well as positive recognition. This will not only help boost the employees' confidence, but it will likely help influence their mentee to work up to equal levels of success.
Offer money. Employees can be motivated by many different factors, but nothing speaks louder than monetary recognition. If your budget allows, look for opportunities to provide additional compensation through a salary increase, performance bonuses or on the spot gift card to their favorite retailer.
Promote. Employee recognition through a promotion or updated title can also be a powerful tool. While the management career path isn't for everyone, look for opportunities to amplify an employee's stature through a title change. It can be as simple as the addition of "senior" to their title.
Brian Torchin
HCRC Staffing
Office 610-660-8120
Cell: 267-251-5275
Fax 800-263-1547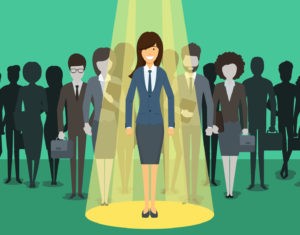 Even in a competitive job market, attracting the right candidates can be a challenge for a small business. For one thing, when you post a job on an online job board, you are competing with other employers for attention. Also, some job seekers will send in their resumes for any job that's remotely related to their fields and reasonably near their geographic vicinity. When an applicant is shooting resumes out almost at random, it doesn't exactly scream "perfect fit."
So how can you cut through the bustle of modern hiring and job seeking to find the ideal candidate? How can you avoid a pool of 250 resumes in which not one candidate is exactly the person you are seeking? Here are seven strategies that can help you attract the talent you're seeking.
1. Skip the major job boards.
For some employment seekers, job boards like Monster, Simply Hired, and CareerBuilder are the bread-and-butter of job searches. As such, it might seem shortsighted to skip posting on these high-traffic websites–won't you miss out on a ton of applicants by not posting your vacant position on Monster?
The issue with job boards is that they have very broad and general audiences. Many job seekers will apply for anything that is even tangentially related to what they want to do. The keyword-driven nature of job boards makes it easy to complete drive-by applications.
However, in most cases, the perfect candidate will be familiar with your organization, knowledgeable about your history and current projects, and passionate about what you do. In all likelihood, you are not going to find that person on a free-for-all job board.
2. Target specific groups of candidates.
A better option is to target specific groups of candidates. Is there a smaller job board that is more closely tied to your industry or professional niche? Do you have a college program, graduate program, or certification program in which you tend to find many of your top candidates? Do you have a LinkedIn page with a significant number of followers?
Post the job on your website, then share it on LinkedIn and any niche-based job boards. Reach out to your favored educational program and ask that they send the posting directly to their current and past students. Many of these institutions have active email lists for these purposes.
These methods will go a long way toward attracting the people who know your business, respect your business, want to work for your business, and have the qualifications you want in a candidate.
3. Write a detailed job description.
This step is important for two reasons. First, you get a chance to articulate the definition of a "perfect candidate" and put it down on paper, which can be a useful exercise on its own. Second, you tell potential applicants precisely who you are looking to hire. The better the job description, the easier it will be for prospective applicants to determine if they are a good fit for the position. In addition, you will be able to use the job description later to rate your candidates objectively.
4. Brand your job post.
If you are using online job boards—either popular sites like Monster or more industry-focused sites—to post your position, make sure your posts look professional. Branding the post with your logo, colors, and visual style can draw in applicants who are familiar with your company and will encourage other candidates to research you. Since job seekers will often send out resumes so rapidly that they don't even know which companies they are applying to, it's important to set yourself apart.
5. Be clear and stern about your requirements and prerequisites.
Every job has deal makers and deal breakers—qualifications and credentials that applicants need to have (or avoid) if they want to get hired. Don't be afraid to be firm about these prerequisites. Clearly state how many years of work experience you want, what kind of college degree you want to see, and what sort of technical skills are pivotal for the job. Feel free to include something like, "Candidates without these credentials will not be considered." You are not being rude–unqualified applicants will appreciate the absolute nature of the statement because they will know not to waste their time, and well-qualified candidates won't be intimidated.
6. Think about hiring from within or taking referrals from employees.
Sometimes the perfect applicant is closer than you think. Hiring from within can give you a candidate who already has knowledge of your company and familiarity with your processes, eliminating some of the hassle of employee onboarding. Hiring from within also boosts company morale by creating an environment in which promotions and upward mobility are possible.
Also consider referrals from existing employees. Your workers might know of qualified people in the industry who aren't actively looking for new jobs but who would still jump if the right opportunity came along.
7. Consider hiring a recruiter.
There are cons to hiring an outside recruiter, from extra costs to the fact that the recruiter probably won't have a full knowledge of your company. However, the right recruiter will also know how to find qualified professionals within your field, how to get them interested in your position, and how to reach a broad range of candidates.
Conclusion
The hiring process can be stressful and frustrating, especially if you are hoping to hold out for the perfect candidate. Finding the right person might feel like trying find a needle in a haystack, which is why some businesses will settle for people who aren't quite the right fit but are "close enough."
Have a great day!
Brian Torchin
HCRC Staffing
111 Forrest Ave
1st Floor
Narberth PA 19072
Office 610-660-8120
Cell: 267-251-5275
Fax 800-263-1547
Contact Form here
View my LinkedIn Profile
Join our LinkedIn Group
Like us on Facebook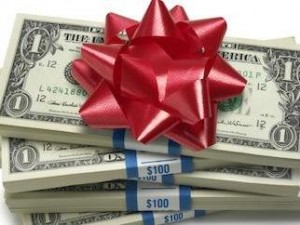 Staff morale and wellbeing can really benefit from great staff bonus ideas. Giving staff a little extra can lead to big wins for a business and here are some of the best ways to do so.
Flexibility
Schedule Flexibility – Holidays are always busy times for everyone, shopping and wrapping gifts, or having get together with family when the kids are out of school. So, when the holiday season comes around again, never keep your employees in the office. Let them be home with their families.
Always allow your employees flexibility when it comes to when and where they will be working during the holidays or any other busy time of the year. This can help them to manage stress more effectively. Flexible schedules will show employees that hard work is appreciated and personal time is respected.
Personal Concierge Services
Most anyone would love the chance to avoid all of the mobs surrounding the holiday shopping season. A personal concierge service will be able to handle errands, including pick up and drop off of dry cleaning, or even grocery shopping to make the lives of employees a lot easier.
Concierge services can make for a great holiday bonus, but they can also be used for a reward program for your employees year round. Say you have an employee that performs very well one month, you can them to relax by offering a service to take care of a lot of their tasks.
The wonderful thing about this perk is that it will motivate employees to work hard, while giving them less work that they have to tackle around the office. A lot of employees will feel that if they receive time off, they will have to spend it doing chores at home. Providing them with someone else to get things done will allow them to spend time relaxing to doing their hobbies.
Gym Memberships
You can help employees to get healthy and stay that way by offering gym memberships with a holiday bonus. Look for a gym that has a wide range of locations and services, so your employees can customize wellness plans for their needs. For example, you may have one employee that likes nutritional education and running, while another may want yoga classes.
Help With Health Insurance
With the Glassdoor survey, health insurance has been touted as a top benefit for employees, valuing it more than a pay increase. Even if you have an organization that doesn't offer insurance, it can be helpful to cover insurance costs with their holiday bonus or cover premiums for a certain number of months.
Unlike a big holiday bonus check, one that covers the employee's insurance for several months will help them with coverage for a long period of time. Extending this benefit beyond the first year will also show employees that they are being rewarded for constant performance instead of a one-time bonus in a standard holiday gift.
Share Ownership
Share ownership can be a great way for businesses to give their staff a boost and also to give them an interest in the running and wellbeing of the company.
By offering staff the ability to buy shares back or offering them shares with their work, you give them a feeling they have some say in the company and also that they can benefit from their hard work.
Brian Torchin
| HCRC Staffing | Brian@hcrcstaffing.com | www.hcrcstaffing.com

Every manager wants to avoid employee turnover – particularly when it comes to top performers. Do you know what signs to watch for?
The most valuable, talented and driven creative professionals are deeply invested in their careers. But these employees can also expect a lot from employers in return for their efforts.
They want their jobs to be a source of fulfillment and prefer to work for organizations that consistently recognize their skills and support their career growth.
If standout team members feel unchallenged creatively, underappreciated or stuck in one position for too long, they're apt to pursue greener pastures. Professionals with specialized skills are finding that they're in great demand. Further, nearly one-third (32 percent) of advertising and marketing executives said it's challenging to find skilled creative professionals today.
If a key team member is thinking about jumping ship, indicators will likely appear well before you receive a resignation letter. Here are some potential warning signs:
Increased absenteeism. Unhappy employees tend to miss more workdays than their colleagues. Pay attention when an individual starts using up personal or vacation days because it could be a sign he or she is burning out or interviewing for other jobs.
Social withdrawal. Avoiding the more social aspects of work – like team-building activities or office parties – is common among employees who are considering leaving. Previously outgoing staff members may suddenly seem quiet, skip voluntary group outings or hole up in their office or cubicle.
A decline in work habits. Uncommon errors, missed deadlines and an overall decrease in productivity can indicate that a once-passionate employee is now just going through the motions.
A change in attitude. When a positive, team-oriented employee starts complaining about the organization or butting heads with coworkers, it's often symptomatic of job dissatisfaction.
To prevent losing a valued employee, take action as soon as you see sufficient evidence of the person's intent to leave. Here are four tips:
Ask questions, listen attentively. Meet one-on-one with the employee and candidly ask if he or she is dissatisfied. When faced with a direct question, many people will respond in truth. If the individual says yes, ask why, listen attentively and explore possible remedies that would work for both parties.
Show you take the concerns seriously. If the employee is looking for more challenging work, consider offering new responsibilities that will stretch his or her skills. In addition, provide training opportunities to support the employee's ongoing professional growth. As Havas Worldwide global president Andrew Benett notes in The Talent Mandate, cultivating and developing your team members should be your organization's biggest priority.
Review compensation, perks and benefits. Perhaps salary or work-life balance is the concern. Strong performers who gave it their all during the downturn may feel that modest salary gains in recent years haven't kept pace with the increased value of their contributions or expanded workloads. Offering remote or flexible work options can also help you avoid employee turnover in many cases.
Say thanks. One of the easiest and most cost-effective retention tactics is remembering to recognize employees for their good work. Offering a simple "thank you" for a job well done can be surprisingly powerful. Prompt, sincere and specific praise provides an emotional lift and shows staff that you're paying attention to their efforts and appreciate their contributions. As author William Arthur Ward said, "Feeling gratitude and not expressing it is like wrapping a present and not giving it."
Brian Torchin
| HCRC Staffing | Brian@hcrcstaffing.com | www.hcrcstaffing.com
Law Firm Solutions for the Digital Age
In Michael Connnelly's The Lincoln Lawyer, attorney and protagonist Mickey Haller epitomizes mobility. His "law office" is his Lincoln Towncar, which certainly saves him on overhead, and allows him to literally bring his practice to his clients. He carries only what he can fit into the vehicle's trunk and backseat, and his trademark ride grants him prime visibility within the seedier L.A. neighborhoods in which he operates. While we don't suggest "taking your practice on the road" in this way as a viable business model, there are certain congruities between Haller's world and our own.
Law firms frequently find themselves having to raise the bar on not only mobility, but productivity, visibility, and organization. Technology and innovation continue to evolve at a greater pace than ever before. Lawyers must have important case documents, and other materials on-hand at all times. On the other end of the issue are your clients. You must be able to communicate and share any pertinent information with current clients, while sporting a strong, highly visible brand image to catch future ones. Today we'll discuss a few technological solutions that can benefit firms of all sizes, even the slick Mr. Haller's.
Your head (and everything else) in the cloud
In a legal environment, the cloud offers significant opportunities for enhancing workflow. Cloud services increase mobility by providing instant access to electronic case files and other important information via smart phone, laptop computer, or any other authorized device. The cloud acts as a conduit for lawyers to send emails and check financial balances. It also allows them to communicate with their office, as well as with clients…from the courtroom if necessary.
Ok, so work is no longer confined to the office. You've probably known that for a while now. There are, however, other benefits to the cloud. One big one tackles the issue of accessibility. Problems with time or distance may prevent you from scheduling visits with clients. Or, maybe they can't make it to your office for reasons of their own. This is where the convenience of the cloud comes into play. It allows you to work closer to your clients, wherever you both may be.
Now, let's move the conversation to saving. Switching to cloud-based data storage can save law firms time and money by removing less efficient onsite servers from the equation. These servers need ample space for storing, and require expensive cooling systems, battery backups, and other hardware for their continuous upkeep. With the cloud, you can eliminate these hassles. Potential IT problems can also be handled more quickly and directly by actual IT experts, saving you and your staff the headache of potentially troubleshooting and fixing issues yourselves. Also, if data is stored offsite on one or more cloud-based servers, then it is safe from natural disasters or acts of vandalism that may occur onsite.
Your digital presence
Building a proper website is important. It must reflect your law firm's brand and values for future clients, while highlighting its strengths. It must also allow for the same kind of web functionality that these potential clients have become used to elsewhere. To this end, a reputable web design company must be chosen, one that understands your firm and its vision well. What you are establishing here is a partnership, and you must be able to depend on this partner to anticipate your needs, and come to you with ideas for site additions, redesigns, and any necessary trouble-shooting.
The process, from deciding what messaging and imagery should go on your site, to choosing a web design company should be a collaborative one. Of course, some staff will offer more useful input than others. Creating a website committee that is just big enough to allow for a variety of opinions and ideas is recommended. You must choose this committee wisely. Having too many members, or too many "strong" personalities, will result in perpetual conflict over design and direction of the site, and cause unwanted delays.
A good website should also allow for mobile compatibility. We can't stress this enough, as it goes beyond simple convenience for potential clients. Mobile friendliness plays a big part in Google's search system, and will likely be the difference between a favorable ranking for your site, and having it lost in the wilderness of the internet. Between being a Lincoln, or a Yugo in the eyes of the major search engines.
Your library at your fingertips
Your law firm is your enterprise, and part of preserving and expanding that enterprise involves the seamless digitization of certain resources, one important one being your law library. Successfully implementing a digital law library alleviates the space and budgetary concerns associated with maintaining a physical library, and accommodates the increasing use of mobile devices and eBooks by lawyers and staff both in and out of the office.
The process of moving a law library over to a digital platform can be different for many law firms. A slow and steady approach is advised for firms who still have a preference for printed materials, offering only certain important titles as e-books at first. If your firm has already committed to a technological overhaul, then a faster switchover is suggested. This method is also advised if there are any prevalent cost concerns surrounding the maintenance of a physical library.
Remember that there is no universal digital law library technology. There are many programs out there, and you should take care to choose one that seamlessly integrates with your other digital systems and programs to get the full range of benefits. What "other systems" are we talking about? An example can be legal information services for your firm's research needs. The process of integrating disparate systems, or dovetailing newer systems with older ones, is confusing, time consuming, and costly.
Law firms, like most businesses, must ask themselves the same question every year: Where are we? This is an open-ended question to be sure, but in the digital age, where the world doesn't begin at 8 a.m. and certainly doesn't stop at 5, you must be able to give the same answer that the fictional Mickey Haller does—
Everywhere.
Brian Torchin
| HCRC Staffing | Brian@hcrcstaffing.com | www.hcrcstaffing.com
The HIPAA in the Room: Mistakes & Misconceptions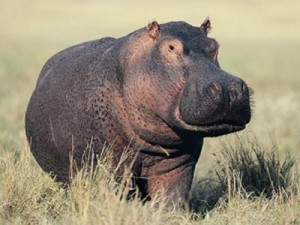 Most private practices have heard the horror stories circulating regarding HIPAA violations, with particular attention to the hefty fines associated with them. Since 2009, fines issued for non-compliance have increased tremendously, and depending on the severity of the violation, practices can potentially end up owing upwards of $200,000. Perhaps more costly, though, is the damage to a practice's reputation, something physicians and staff work tirelessly every day to preserve and enhance.
The relationship between HIPAA and independent medicine has always been prickly. Many practices operate in a constant state of confusion over compliance policies, and always seem to be playing a game of catch-up. They commit the kind of small often overlooked errors that can lead to the kind of big consequences mentioned above.
Then there are the many health professionals who have responded to the threat of violations and fines by locking patient protected health information (PHI) in a figurative safe. Fear among primary care physicians and specialists of data breaches has hindered EHR interoperability. These same practices typically also enforce incredibly restrictive office, and social media policies regarding health information. While these oversensitive responses are understandable, they are also very limiting. Today we will discuss a few overlooked HIPAA issues, and dispel a few common myths.
Yes, you can say that
Many physicians and practice managers impose stringent policies on employees regarding the discussion of patient health information. In fact, the fear of a potential HIPAA violation is so great that some go as far as to forbid the mention of PHI anywhere in the office. Such measures are unnecessary, since HIPAA does allow for incidental disclosures. These are disclosures that may happen at certain areas of the workplace (a nurse's station, for example) that are, well…incidental to a specific job. Consistent, clear, and straight-forward communication between employees is necessary. Such "confidentiality" policies only hinder employee communication.
HIPAA fears have also stymied telephone communication between practices and patients. While it's true that a phone message can be overheard by the wrong party, phone messages containing PHI don't need to be made off limits. It is possible to get patients to sign a consent form indicating in what manner they prefer to be communicated with. These include mail, e-mail, text, and phone messages.
Removing EHR red tape
Fears of compromised data, and the consequences of such a breach form the major barrier to EHR interoperability. In accordance with HIPAA rules, only those who have valid reasons to view a patient's medical record are allowed access to it. Such reasons are usually treatment, and payment related, and involve doctors and specialists in a patient's care network, and patients themselves. Recently, paranoia has compelled many practices to demand patient authorization before every single transfer.
EHRs and the concept of interoperability were supposed to ensure that patients receive quality coordinated care, and easier access to their own health information. An EHR release policy that demands constant patient authorization can cause delays and confusion, as well as damage the patient-provider relationship. Remember, if a patient's medical record is being sent to another party for treatment purposes specifically, then patient authorization is not needed.
Practices should place their focus on reasonable safeguards for EHRs. These include equipping them with access controls like passwords and PIN numbers to help limit access of information. Stored information should be encrypted, ensuring that health information can only be read or understood by an authorized person with a decryption key. An audit trail should also always be left. This identifies who accessed the information, what changes they may have made, and when.
An overlooked position
The measures mentioned above are just a few elements that should comprise your practice's privacy policy. In fact, you should have someone designated to oversee the development and implementation of such a policy. This isn't just a suggestion. It's a HIPAA requirement, and you will be considered non-compliant if don't have a privacy and a security officer (sometimes one and the same) on your current staff.
The security officer protects patient data that is held or transferred in electronic form by creating certain technical and non-technical defenses. It is also their job to help educate staff on any changes to HIPAA rules. While the caps of security and privacy officer are often worn by the office manager, these roles can be filled by outside consultants, attorneys, or other highly qualified parties.
Who signs what?
Written agreements between practices and other individuals regarding the handling or viewing of patient health information (officially called business associate agreements, or BAAs for short) are another commonly misunderstood HIPAA requirement. While these agreements assure that business associates will properly safeguard any PHI they receive or create on behalf of the practice, many physicians will err on the side of BAA overkill. What is overkill? Having maintenance staff, or other workers who are not actually business associates, sign the agreements.
Only health professionals dealing officially with PHI, or representatives from outside services who are given PHI for a specific reason (a lawyer, for example) need to sign a BAA. It's true that non-business associates may happen across protected health information around the office. If this prospect is enough to keep you up at night, then have these workers sign a separate agreement stating that they may not view, alter, copy, or take any confidential patient information.
Brian Torchin
| HCRC Staffing | Brian@hcrcstaffing.com | www.hcrcstaffing.com
Good Lawyering vs. Good Leadership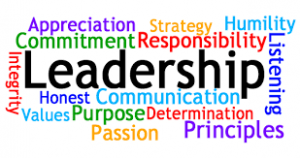 Imagine observing a crop of young, driven attorneys over time. At the beginning of their careers, they displayed both tremendous work-ethic and adaptability. At midlevel they were aggressive, never losing a case. As junior partners, they worked tirelessly to increase their firm's prestige, and its bottom line. As quantifiably the best lawyers at their respective practices, they've been assured a promotion to senior partner.
This scenario follows a widely accepted logic. Developing the best leader in the world of law means developing the best lawyer, right? Well, not quite. Mastery in the courtroom doesn't necessarily equate to skillful firm leadership. While the traits described above are admirable, leadership is about more than just a mix of tenacity, reputation, and billable hours. There are other sets of important skills a leader must have to navigate their firm toward continued success. We will discuss several of these skills in today's post.
The pragmatic, and the personal
The top brass at law firms to reward lawyers with leadership positions based on their level of success. But how is success measured, exactly? In caseload size, and in amount of revenue generated for the firm over the years. These are important statistics to be sure, and not to be ignored. Imagine the effect it would have if such a top performer up and left your practice. It is only natural that their financial clout allow them a greater say in firm decision-making. But how can you be sure that this person has the skills necessary to lead in a strategic manner? Furthermore, while they may have made the firm a lot of money over the years, what do they know about budgeting, and money management?
A law firm is a business, like any other. Businesses involve things like strategic planning, financial planning, and management changeovers, to name a few. As we stated in a previous post, the cultivation of "soft skills" at law firms—knowledge sharing, accessibility, and emotional intelligence—is very important. It is also, unfortunately, usually resisted. This resistance contributes to a contentious workplace environment, and negatively impacts worker retention.
Leadership is not only a heavy responsibility, but a highly personal one. Every interaction carries meaning. Everything said, whether it's about associates, partners, or the firm's trajectory in general, has a direct, or indirect effect. Those placed in leadership roles must learn to abstain from toxic language, and regularly communicate positivity during difficult times. They should eliminate tunnel vision, acknowledge a job well done when and where they see it, and possibly reward it publicly. Visibly rewarding great work in this way is not done solely for the sake of encouragement. It sets a solid precedent for what passes as a good job at a particular firm.
Programs and models
The entire culture of your law firm is shaped through the power its leader wields. Business savvy, and strong human relations are key for developing strong leadership. Law firms should invest in leadership progression training programs designed to build both of these in their younger recruits from the day they step through the door. These programs often focus in part on traditional law, but can also teach young lawyers about client relations, communications skills, public speaking, and marketing.
It should be stated that we do not suggest completely ignoring the old incentive system, built upon billing hours, originating business, and maintaining and growing client relationships. Law is a bottom-line business, after all. What we do suggest is that it be expanded to include other forms of contribution, be it in business management, or the enhancement of a firm's overall culture. This ensures that associates with previously overlooked leadership qualities are noticed and rewarded along with other high performers.
In bringing everyone to the table, leadership is not just a shared burden, but a creative, collaborative experience. Collaborative leadership is incredibly effective for several reasons. Production increases without the stress and fatigue of longer work hours on one individual, and worker satisfaction improves. Different voices are heard more often in the group, and workers are able to relate to themselves and to one another as leaders in their specific roles. This helps to foster a sense of ownership of work done, and an investment among all in the future of the firm. It also builds positive rather than combative relationships among associates.
Brian Torchin
| HCRC Staffing | Brian@hcrcstaffing.com | www.hcrcstaffing.com
More Than Holding a Space: The Case for Locum Tenens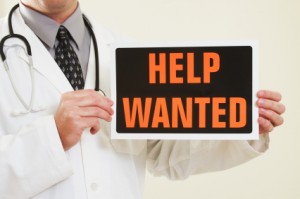 If you've spent any time outside in recent weeks, then you know that spring has officially arrived to the Northeast. Or, depending on your perspective, maybe summer got tired of waiting and cut ahead in line. Baseball season is upon us. Smell that charcoal on the air yet? (Of course you do—it's likely coming from your grill.)
You've probably been telling yourself between burger-flips that this will be the year you take a real vacation. You probably also promised yourself the same thing last year around this time. We know how difficult it is to take off weeks at a time. Many overworked independent physicians feel they simply can't afford to step away. This is where the option of hiring Locum Tenens doctors becomes an attractive one. Of course, there are other major benefits to locum tenens outside of finally being able to take that extended vacation that's always eluded you.
Experience and flexibility
You probably aren't the only one at your practice who may need some additional time off. You may have a whole staff of skilled specialists who are probably just as overworked as you are. Don't worry. Locum tenens physicians are available in almost every specialty, and are amenable to assignments ranging from a single shift to several months. Available when and where you need them, they can help bring significant revenue into your practice, covering days off, extended vacations, or sick leave. If you are inching closer to retirement and plan on reducing your hours to part-time, locum tenens physicians can help make this transition possible without negatively affecting your practice.
Some might still question the efficacy of the locum tenens model. It might be difficult for them to trust the functions of their practice, and their patients to a "journeyman." It is true that locum tenens has become a very popular working model for young doctors in the last several years primarily because it allows them the freedom to "test the waters." However, they also bank a lot of important experience in a variety of different environments in the process. They may have meaningful experience working in rural, as well as in urban settings. They may know what it's like to lend their area of expertise to underserved, or generally underprivileged areas. They may have had opportunities to work at large, mid-sized, and small practices.
In the end, locum tenens doctors are more than just high-powered substitutes with special sets of clinical skills. They bring with them a deep perspective that only comes from working in a variety of healthcare settings. In terms of the onboarding process, their diverse range of experience can help them to assimilate more easily into the culture of your practice. Keep all of this in mind if you are looking to fill a permanent position at your practice, as well. A resume with previous locum tenens work should be viewed as a definite plus.
The selection process
The process finding the right Locum Tenens physician isn't complicated, though working with the right agency is very important. Proper credentialing is a must. A staffing company must be able to accurately prequalify physician candidates to determine whether their background and capabilities match up with what your practice needs. A good company can, therefore, save you a lot of time in your own credentialing processes. To this end, the most important resources a staffing agency can have (and should be able to prove that they have) are close, working relationships with reputable physician advisors who have experience specific to the many locum tenens specialties the agency staffs for.
The end of the affair
The good thing about a locum tenens physician leaving your practice is that you knew that it would happen, and knew exactly when. Still, there are some things to keep in mind as the two of you conclude your professional relationship. You'll want to conduct a thorough exit interview, wherein you give clear directives about how and where records should be sent and when they should be completed. Make absolutely sure you have all of the locum's up-to-date contact information in case any questions arise. Lastly, and perhaps most importantly, make sure you've appointed a doctor to take over the locum's workload in a timely manner. This doctor must have all the information he or she needs, ensuring continuity of care for your patients.
Brian Torchin
| HCRC Staffing | Brian@hcrcstaffing.com | www.hcrcstaffing.com