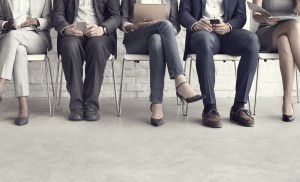 For startups and small or growing businesses, hiring your first (or 50th) employee is a significant milestone. And during a time when your business is solidifying its culture and brand, hiring the right people is also a key part of branding your business.
Small business owners often feel the pressure to hire the right employees. Small businesses cannot always afford the most competitive salaries or other perks of larger businesses. But, it's financially risky to hire the wrong candidates, as the cost of losing employees is also expensive.
Here are three tips for small business owners on hiring the right employees – to help both your bottom line and your brand you've worked so hard to build.
#1) Evaluate the Position You're Hiring For Now, and In the Future
Many small businesses and startups are in the phase of growth. The company grows and changes, and so do positions. Consider the candidate for the role you're hiring for now, as well as roles in the future.
Will they grow with the company? What department can they help build or develop? Hire future managers now – those who are excited about rolling up their sleeves and doing the grind work now, knowing they are helping to build a successful business.
#2) Hire Attitude and Willingness Over Skills and Experience
This is related to #1. If you hire candidates for their attitude, as well as their willingness to learn and grow, you'll have employees who also grow and mold with the company. Will they be motivated by growth and taking on new opportunities? Can they add to the business in a unique or needed way?
#3) Hire Fast, Fire Fast
Meaning, if you find a qualified candidate pull the trigger. Do your hiring due-diligence but don't delay the hiring process or over analyze. If you follow the traditional mantra "hire slow, fire fast" you might be wasting valuable time with the position going unfilled, or lose the candidate to another company.
Similarly, small businesses and startups cannot afford to keep candidates who are not performing or under-performing. At small businesses every employee is important and every employee impacts your brand and your bottom line.
Have a great day!
Brian Torchin
HCRC Staffing
111 Forrest Ave
1st Floor
Narberth PA 19072
Office 610-660-8120
Cell: 267-251-5275
Fax 800-263-1547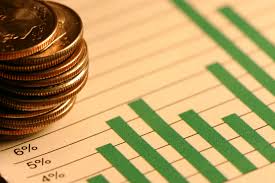 The compensation conundrum
With any sort of organizational restructuring, questions about compensation naturally arise. After all, a well-defined compensation structure is critical to the strength of any team: If it matches the needs of employees and reflects their efforts and successes, it can incentivize growth.
In terms of what kind of compensation works, a salary model is best suited for specialized employees, while the commission model is ideal for sales agents. Each comes with its own drawbacks: Salaried workers get a base pay no matter what but can become complacent, while commissioned teams have less reliable income streams but allow the company less control over the customer experience.
A hybrid model entails a salary mixed with a bonus, or a salary that transitions to commission. Again, this is ideal for sales teams and allows them to strike a balance between controlling the customer experience and inspiring growth in employees. Hybrid employees get paid regardless of whether a sale is closed, which can limit growth opportunities when compared with team members wholly reliant on commission.
Building something that lasts
No matter which compensation approach you choose, it's essential to keep the following in mind:
1. Pay by commission whenever possible. Commission is the most straightforward way to encourage salespeople to sell because their growth parallels the company's growth. What's more, your company gets the added benefit of financial flexibility. You don't pay unless money is coming through the door.
Use commission as a carrot you can dangle in front of team members. Set monthly, quarterly or yearly goals, and reward those who meet or exceed them. This gives workers the kick they need to be their best, which serves the company better in the long run.
2. Establish growth opportunities. Whether they are earning a salary, commission or some combination of the two, your employees should feel there's a path toward growth. Structure commission splits to scale as team members increase their transactions; and make sure your pay is commensurate with their effort and risk.
Good sales agents are good negotiators. So, don't make decisions about commission splits without understanding how they'll affect your bottom-line profits. Your side of the split should account for your expenses and protect your business in a down market.
3. Simplify compensation structures. Commissioned staff members should understand exactly how their actions lead to success. So, while your payment structure should be simple and well-defined, that doesn't mean your team members should feel that their pay won't cover their expenses.
4. Create a healthy culture. When you encourage learning and transparency within the team, your employees will be more likely to work together to grow and deliver higher levels of customer support. This is a form of internal marketing — a constant reminder of how the team contributes to individual success.
Have a great day!
Brian Torchin
HCRC Staffing
111 Forrest Ave
1st Floor
Narberth PA 19072
Office 610-660-8120
Cell: 267-251-5275
Fax 800-263-1547
You did it: You applied for the position, went through rounds of interviews, and that all-important job offer landed in your lap. Then, for some reason, the employer changed their mind.
How did this happen? What did you do to scare them away? And is there anything you can do to fix the situation? Don't panic. Help is at hand.
First, take a breath and read the rejection carefully
It's extremely rare that you will simply get a call from an employer telling you the offer is withdrawn. Usually, it will be an email or a physical letter. When you receive it, your first reaction can feel like a punch to the gut. But take a deep breath and read the letter carefully. Was there one specific reason, like salary expectations? Was it something more vague, like "We no longer believe you're a good fit at this time?" Knowing why you were rejected is imperative in approaching your next move.
If this is about salary, hours, or benefits, you have options
What did you ask for that the company just could not agree to? You need to initiate a conversation with human resources or the person who sent the rescission letter, and you need to do it quickly. Don't act desperate. Be calm, ask for a call or in-person meeting, and tell that person you really want to work for the company and are flexible on the terms of the deal. How flexible is up to you, and you do not want to put yourself in a position of taking an offer that cripples you. So, have your bottom line ready.
Can you swap salary for other benefits, like extra vacation days or the ability to work from home a few days a week? Is the company open to part-time work, allowing you to get another source of income? You could also negotiate a 90-day reevaluation, and ask for a raise if you meet certain goals or criteria by that date.
If this is about something more vague, you'll have to move on
Sometimes, you will be rejected because of company politics. Maybe you were given the job offer, but the boss has someone else he or she wants to give the job to, and that's that. You can't do much about favoritism or corporate demands.
On other occasions, you may have been the second choice, and the first-choice candidate has suddenly become available. Again, in that situation, you're out of luck. For whatever reason, you have been replaced. If the rescission letter is vague, that's probably the reason why. You might be tempted to make a case for why you are the better candidate; you'll take less money, work longer hours, and accept less vacation time. Those are all positions of weakness on your part, and you should not make these kinds of demeaning compromises. Instead, in this situation, you should cut your losses.
Understand you don't really have many legal rights
There are three words you need to know regarding any offer letter followed by a withdrawal: employment at will. You can complain all you want, but you will get nowhere — you have no legal recourse in this situation.
If you turned down other jobs in favor of this one, you're stuck. If you quit your current job on the back of the offer letter, once again, it's all on you. An offer letter is not a binding contract. With that in mind, never quit a current job or turn down another offer until you are absolutely certain there is a new job waiting for you.
Do damage control at your current job
Nightmare scenario: You were so confident that you had the new job in the bag, especially armed with the offer letter, that you handed in your notice at your current workplace. And boom — the offer was withdrawn. Now you don't have a job to go to, or a job to go back to. What do you do?
The first thing you can do is arrange a meeting with your current employer and tell them you made a mistake. You thought you wanted to move on, you acted hastily, but you thought it through and it really isn't something you want to do. In fact, you really regret handing in your notice (which is probably 100 percent accurate right now). If your employer is reasonable and they have been happy with your work, they will more than likely accept this and keep you on. Most of the time, these wheels can be stopped right up until you have left the building.
It might not be this simple, though. If the employer doesn't want you back, you'll have to get work fast. You won't have any kind of severance package since you quit voluntarily. Take whatever you can to make money, and get yourself back on track financially. It doesn't have to be for long.
Leave a good impression with the employer that rejected you
After being rejected, it's natural to lash out. You can be overtaken by a whirlwind of emotions, and when it dawns on you that you are not getting the job, you can get angry. The temptation to tell the employer off is huge. You may even threaten to sue (you will lose) or bad-mouth them on social media. All of these scenarios will hurt you far more than the company that rejected you.
You did enough to get a job offer, and that means the employer saw real value in you. Maybe you just weren't quite right for the role, but in a few months, they may call you about a different position. Or, maybe the person they gave the job to won't work out. If that happens, they might come back to you. However, if you have been rude, aggressive, and defensive, your file will go in the trash. Don't burn a bridge that could lead to a great future.
Get back out there and interview for more roles
It's important to get right back on the horse. Sure, you're a bit demoralized. And after doing all that work to get a job offer, you're now back to square one. But, that's just part of the job-hunting life, and you need to accept that and use the experience to become a better interviewee.
What can you learn from the rejection? Did you knowingly ask for way more than you wanted as part of a negotiation tactic? Next time, don't shoot so high. Did you come across as aggressive or cocky? Tone it down. Did you actually appear weak and cave in to a lowball offer, only to be rejected anyway? Maybe the company was testing you. Take it all in as lessons learned, and use it to get a better offer letter from a better company.
Never accept anything less than what you're worth
If you wanted the job badly, you may start thinking about going below your bottom line. In almost every case, this is a mistake. For a start, you're devaluing yourself. You know what your experience is worth and what you can do for the company looking to hire you.
Have a great day!
Brian Torchin
HCRC Staffing
111 Forrest Ave
1st Floor
Narberth PA 19072
Office 610-660-8120
Cell: 267-251-5275
Fax 800-263-1547
Contact Form here
View my LinkedIn Profile
Join our LinkedIn Group
Like us on Facebook
Staff morale and well-being can really benefit from great staff bonus ideas. Giving staff a little extra can lead to big wins for a business and here are some of the best ways to do so.
Flexibility
Schedule Flexibility – Holidays are always busy times for everyone, shopping and wrapping gifts, or having get together with family when the kids are out of school. So, when the holiday season comes around again, never keep your employees in the office. Let them be home with their families.
Always allow your employees flexibility when it comes to when and where they will be working during the holidays or any other busy time of the year. This can help them to manage stress more effectively. Flexible schedules will show employees that hard work is appreciated and personal time is respected.
Personal Concierge Services
Most anyone would love the chance to avoid all of the mobs surrounding the holiday shopping season. A personal concierge service will be able to handle errands, including pick up and drop off of dry cleaning, or even grocery shopping to make the lives of employees a lot easier.
Concierge services can make for a great holiday bonus, but they can also be used for a reward program for your employees year round. Say you have an employee that performs very well one month, you can them to relax by offering a service to take care of a lot of their tasks.
The wonderful thing about this perk is that it will motivate employees to work hard, while giving them less work that they have to tackle around the office. A lot of employees will feel that if they receive time off, they will have to spend it doing chores at home. Providing them with someone else to get things done will allow them to spend time relaxing to doing their hobbies.
Gym Memberships
You can help employees to get healthy and stay that way by offering gym memberships with a holiday bonus. Look for a gym that has a wide range of locations and services, so your employees can customize wellness plans for their needs. For example, you may have one employee that likes nutritional education and running, while another may want yoga classes.
Help With Health Insurance
With the Glassdoor survey, health insurance has been touted as a top benefit for employees, valuing it more than a pay increase. Even if you have an organization that doesn't offer insurance, it can be helpful to cover insurance costs with their holiday bonus or cover premiums for a certain number of months.
Unlike a big holiday bonus check, one that covers the employee's insurance for several months will help them with coverage for a long period of time. Extending this benefit beyond the first year will also show employees that they are being rewarded for constant performance instead of a one-time bonus in a standard holiday gift.
Share Ownership
Share ownership can be a great way for businesses to give their staff a boost and also to give them an interest in the running and wellbeing of the company.
By offering staff the ability to buy shares back or offering them shares with their work, you give them a feeling they have some say in the company and also that they can benefit from their hard work.
Have a great day!
Brian Torchin
HCRC Staffing
111 Forrest Ave
1st Floor
Narberth PA 19072
Office 610-660-8120
Cell: 267-251-5275
Fax 800-263-1547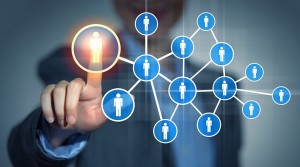 How do you get top performers flocking to your company?
Salary? Sure, that helps. But A-players care about more than money. Perks? A fancy gourmet cafeteria is nice, but not exactly that uncommon these days. Your company brand or reputation? Good, but unless you're Google, Facebook, or a well-established company, it's not as important as you think.
Most companies try to do one of the three things to attract talent to their company.
The truth is that there's a fourth–and much more effective–method of doing so.
In other words, forget hefty salaries and 'cool' perks. The secret to attracting a team of A-players is right under your nose: Get your top performers to refer new employees to you.
With this method, I've been hiring superstar employees for my company for the last seven years.
Referral Programs:
What are the benefits of implementing a referral program? For one, this mobilizes your entire staff, turning them into recruiters for your company. It also helps attract better and more qualified prospects–your existing employees wouldn't want to risk recommending someone who's not up to par, because their own reputation is also at stake.
Ultimately, it makes your company more profit: A study analyzing 25,000 employees showed that referred employees create a 25 percent higher profit than those from other hiring sources.
To create your own employee program, here are three key tips:
1.Work with your employees as true partners.
Your employees are your best ambassadors. Do everything you can to make sure they feel empowered every step along the way, so that they can make the best referral possible.
The key is to let them know that their opinion matters–especially when it comes to choosing who gets to work with them or not. Communicate your expectations and timelines clearly to your employees, including updating them on who you need to hire and who you hired, That way, they won't be wasting time trying to recruit for a position that has just been taken.
Also, immediately acknowledge any referral that your employees made. Let your employees know when human resources will get back to all referred candidates, be it three days, a week, or a fortnight, so that your employees won't feel discouraged if their referred candidates aren't contacted immediately.
2.Turn referral rewards into ad billboards.
In order to make it worth your employees' while, incentivize your referral program in creative ways. What I recommend doing is show your referral reward just like a physical ad.
This makes the reward look a lot more concrete, and it provides that extra push for your employees to take action. If you're offering cash, turn it into a big mock check and put it in your office. If you're giving out a gift, print stickers of its image and stick them on your employees' desks.
3.Track and measure the results.
Your referral program needs to generate the right return. Make sure you have the data to improve and refine your referral program.
Pay attention at the percentages of referred candidates who get hired, the quality of these hires, and the level of employee participation. Make sure your referral program really does make sense for your company.
Referral programs are a great way of attracting the brightest talent. And the best part is, once you've come up with a structure and process that works, you can just sit back and let your employees do the rest.
Have a great day!
Brian Torchin
HCRC Staffing
111 Forrest Ave
1st Floor
Narberth PA 19072
Office 610-660-8120
Cell: 267-251-5275
Fax 800-263-1547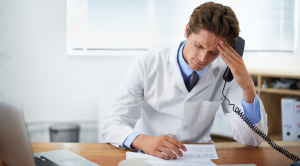 We know. It sounds strange when you think about it, and even a bit, well, wrong. We've covered the firing process on this blog before, the ins and outs of letting go of a difficult, unaccountable, or untrustworthy staff member. But telling a patient that your practice is no longer open to them, that they must seek quality care elsewhere? You chose a calling predicated on compassion, and service. You took an oath (an actual oath…). Is it appropriate to just "fire" a patient?
…Well, when you consider the fact that, despite the high ideals attached to it, medicine is a profession like any other, and that your practice is (here it comes again) a business, then yes, firing a patient can be appropriate given the right circumstances.
As unappealing and even shameful as it sounds, discontinuing the doctor-patient relationship is sometimes not only practical, but absolutely necessary. In a previous post, we discussed ways of dealing with many kinds of difficult patients: the habitually late, the verbally abusive, the never-payers, the chronically addicted, and the blatantly non-compliant. Assuming you've taken the necessary steps toward improving relations with these patients and their behaviors continue nonetheless, it's time to part ways.
When enough is enough
Answer the following questions as honestly as possible:
Do you currently treat any patients who consistently exhibit standoffish, or threatening behavior? This includes in the examination room, the waiting area, and over the phone (verbal abuse is still abuse). Remember, you must think about the safety and wellbeing of yourself, your staff, and the other patients waiting quietly in their seats. What does it say about you and your practice if you regularly turn a blind eye to this kind of behavior?
Do you have any patients who abuse prescription drugs? This is tough accusation to toss out there, but if you have to wonder, then you already know. Are they battling you constantly for refills, and suspiciously fail to show for scheduled follow-ups? The writing is on the wall.
Has a patient filed, or is preparing to file a lawsuit against you? (This one is pretty cut and dry.)
Perhaps the most infuriating: does a patient constantly question, or outright fail to follow your prescribed medical treatment? On top of this, do they frequently miss their appointments on very short notice, or without any notice at all? Again, think of those other patients waiting out there whose health is your responsibility, and who do show up on time.
We've discussed the virtue of dynamic, flexible payment plans for patients at length here. They do work, provided you're willing to offer them, and your patient is willing to stick to them. Now, do you have a patient who fails to pay his bills despite his ability to do so? Does their lack of accountability fly in the face of your efforts to provide them with a suitable payment plan?
The toughest of cases
Sometimes, the patients you must part ways with are those with the greatest needs, and that can make it all the more difficult. It may seem downright cruel to discontinue a patient's care in this situation, but hear us out first. It's very possible that you aren't the first physician to let them go. They may have been discharged by other doctors and specialists for any number of reasons. If you are a primary care physician, this puts you in a difficult position.
The best care is that which can be provided in a network. This is especially true of patients with numerous health issues. A team of doctors, specialists, and surgeons is needed to combat their many ailments in the long term. What if that "team" is just you? What if there is no internist, or endocrinologist to confer with about a diabetic patient? What if you are the one writing a certain prescription, and must take it on faith that this patient complies with taking it, and/or follows up with any corresponding treatments?
Remember that certain high-risk medications require very close monitoring, and regular lab work. If this patient cannot afford these crucial supplementary services, or simply refuses to show up for appointments, the liability falls on you as the primary caregiver. This is a risk you should not have to take. You are, in this scenario, unable to provide adequate care—at least to the extent this patient requires. There is no shame in admitting this. In continuing to see a patient in this way, you are putting both them and your practice at risk.
What actions to take
It is not desired nor is it easy. Thankfully, "firing" a patient is also not terribly complicated. Your practice should ideally have a policy for officially dismissing patients. If you do not, then it may be wise to consult an attorney to help you draft one. There is no singular legal standard for cutting ties with troublesome patients. However, there are "wrong ways" to this end, and each state has its own set of guidelines. For good measure, revisit your liability policy, or contact your carrier with any questions you may have.
(OK. We started this section by saying that the process for discharging a patient wasn't terribly difficult. We stand by that. We also assume that as a physician, you met the widely accepted standards of medical practice. You conducted yourself with professionalism, patience, and candor, and provided only the best medical treatment.)
After properly documented the reasons for their dismissal, inform your staff of your decision. Then, draft an official letter that includes these reasons, along with a copy of their medical records, and a form allowing them to be sent to any other physician of their choosing. As a kind gesture, you can add a referral list for them, some guidance to help them find a new provider. Make sure the language and tone used in this letter are professional and courteous. Be sure to get confirmation of the delivery of this letter. As a contingency, make a copy to keep on file.
Still feeling uncertain? Well, there is a pretty sound formula to default to, a question of ratio. With a certain problem-patient in mind, ask yourself the following: How would I weigh this particular patient's need for care when measured against their propensity for, and my policy towards things like appointment no-shows, habitual non-compliance, and unwarranted aggressiveness? Do, or do not? We think you know the answer. It's true that dismissing a patient is unpleasant. It may dominate your thoughts for a few days, and even nights. But one thing that is equally as true is this: it's not the patient you dismissed who will ultimately come back to haunt you, but the one you should have dismissed.
Have a great day!
Brian Torchin
HCRC Staffing
111 Forrest Ave
1st Floor
Narberth PA 19072
Office 610-660-8120
Cell: 267-251-5275
Fax 800-263-1547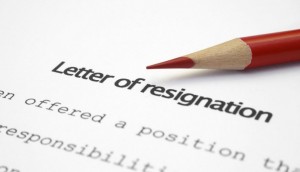 Every manager wants to avoid employee turnover – particularly when it comes to top performers. Do you know what signs to watch for?
The most valuable, talented and driven creative professionals are deeply invested in their careers. But these employees can also expect a lot from employers in return for their efforts.
They want their jobs to be a source of fulfillment and prefer to work for organizations that consistently recognize their skills and support their career growth.
If standout team members feel unchallenged creatively, underappreciated or stuck in one position for too long, they're apt to pursue greener pastures. Professionals with specialized skills are finding that they're in great demand. Further, nearly one-third (32 percent) of advertising and marketing executives said it's challenging to find skilled creative professionals today.
If a key team member is thinking about jumping ship, indicators will likely appear well before you receive a resignation letter. Here are some potential warning signs:
Increased absenteeism. Unhappy employees tend to miss more workdays than their colleagues. Pay attention when an individual starts using up personal or vacation days because it could be a sign he or she is burning out or interviewing for other jobs.
Social withdrawal. Avoiding the more social aspects of work – like team-building activities or office parties – is common among employees who are considering leaving. Previously outgoing staff members may suddenly seem quiet, skip voluntary group outings or hole up in their office or cubicle.
A decline in work habits. Uncommon errors, missed deadlines and an overall decrease in productivity can indicate that a once-passionate employee is now just going through the motions.
A change in attitude. When a positive, team-oriented employee starts complaining about the organization or butting heads with coworkers, it's often symptomatic of job dissatisfaction.
To prevent losing a valued employee, take action as soon as you see sufficient evidence of the person's intent to leave. Here are four tips:
1)Ask questions, listen attentively. Meet one-on-one with the employee and candidly ask if he or she is dissatisfied. When faced with a direct question, many people will respond in truth. If the individual says yes, ask why, listen attentively and explore possible remedies that would work for both parties.
2)Show you take the concerns seriously. If the employee is looking for more challenging work, consider offering new responsibilities that will stretch his or her skills. In addition, provide training opportunities to support the employee's ongoing professional growth. As Havas Worldwide global president Andrew Benett notes in The Talent Mandate, cultivating and developing your team members should be your organization's biggest priority.
3)Review compensation, perks and benefits. Perhaps salary or work-life balance is the concern. Strong performers who gave it their all during the downturn may feel that modest salary gains in recent years haven't kept pace with the increased value of their contributions or expanded workloads. Offering remote or flexible work options can also help you avoid employee turnover in many cases.
4)Say thanks. One of the easiest and most cost-effective retention tactics is remembering to recognize employees for their good work. Offering a simple "thank you" for a job well done can be surprisingly powerful. Prompt, sincere and specific praise provides an emotional lift and shows staff that you're paying attention to their efforts and appreciate their contributions. As author William Arthur Ward said, "Feeling gratitude and not expressing it is like wrapping a present and not giving it."
Have a great day!
Brian Torchin
HCRC Staffing
111 Forrest Ave
1st Floor
Narberth PA 19072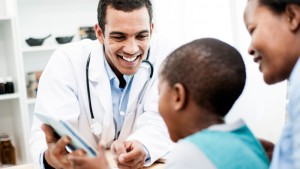 A friend of mine recently told me about a story she had read about a local chiropractor.  The story was about two people sitting in the waiting room of the chiropractor's office when suddenly one of them started complaining.
The lady was unhappy and said something along the lines of, "I'm done. I'm not coming back here anymore. I'm tired of waiting for my appointments, and I'm tired of the unwelcoming atmosphere".
That was that. Not only did that chiropractor lose a patient (and he probably doesn't even know this happened), but you can bet that unhappy patient will be more than willing to tell her friends about her bad experience, too. So, in the long run, the doctor will probably lose a lot more than just one patient!
This type of situation probably occurs a lot more often than anyone wants to admit.
It may be worthwhile for you to take a look at your own practice. How welcoming is your practice? What do people see when they walk in the door? When was the last time you walked in the front door of your practice and made note of the impression someone will get? How does it look through your patients' eyes?
Not only was this person unhappy about her wait time, but she also noted what she called an "unwelcoming atmosphere."
For example, the front desk people were sitting behind a glass partition – a partition that they kept closed most of the time.
That's not really a welcoming sign, is it? That is likely to make your patients feel like they are an interruption rather than a welcomed sight.
Another issue that this lady noticed were all the "unfriendly" signs.
There were signs stating that if patients were late they would have to reschedule, yet they were routinely kept waiting for their own appointment…rather hypocritical, don't you think?
And there were signs stating the need to pay co-payments at time of service. Not a bad thing on its own, but when you factor it all up -front desk staff hiding behind a glass partition, the unfriendly signage, the long waits, etc. – that doctor really wasn't creating a patient-friendly environment.
This is a common mistake, and one that can be easily rectified.
Take a look around your front entrance. Put yourself in your patients' shoes. Would you feel welcomed if you walked in for the first time?
If not, make some changes right now. Take down the partitions, re-word the signage so it doesn't sound so hostile, and get more efficient so your patients have shorter wait times.
People don't like to think they are an inconvenience, especially with their doctor. Make sure you and your staff are doing everything you can to make your patients feel welcomed and cared for.
Taking a little time to make sure your patients know they are appreciated and welcome is one of the easiest things you can do to help your practice thrive.
Have a great day!
Brian Torchin
HCRC Staffing
111 Forrest Ave
1st Floor
Narberth PA 19072
Office 610-660-8120
Cell: 267-251-5275
Fax 800-263-1547

With the right questions, there's a lot you can tell about a candidate in just half an hour.
Job interviews can be really unpleasant for interviewers and candidates alike. A 30-minute chat sandwiched between a busy hiring manager's afternoon meetings isn't always the best way to get to know somebody, let alone judge their fit for an open role.
But over my past few years in the hiring seat, I've developed a set of five go-to questions that are easy to ask within the space of a half hour and still lead to revealing answers. Together, they give me a pretty comprehensive idea of who an individual is, how well they know their craft, how quick they are on their feet, and whether I'd be happy to see them every day.
And over time, I've found that asking this same set of questions has helped me get a sense for how everyone is performing against the same criteria, which means I can make apples-to-apples comparisons. The people who knock their job interviews out of the park are invariably the ones we hire, and who go on to thrive. Here are the five questions I always ask:
WHAT'S YOUR GREATEST CAREER HIT AND THE ROLE YOU PLAYED IN IT?
Why it works: This question allows you to get a sense of the individual's working process, whether they can lead and contribute, and how enthusiastic they are. It also lets you know their perception of quality. They might choose to talk about a student project (if they're just starting out), a global integrated campaign, or a startup that they founded or contributed to.
I tend to spend the most amount of time digging into a candidate's answer to this question–usually I'll allot 10 minutes to discussing it, whereas the subsequent four only take five minutes apiece–probing for the specifics, and pulling up the work they're talking about on the internet.
HOW YOUR DISCIPLINE IS CHANGING? WHAT'S ONE COMPANY THAT'S ADAPTING WELL?
Why it works: The world is changing quickly, and we want people who understand and embrace new opportunities.
WHAT'S THE LAST THING YOU READ, SAW, OR LISTENED TO THAT YOU WANTED TO TELL SOMEONE ABOUT?
Why it works: I look for curiosity. I legitimately don't care if the answer is Game of Thrones, as long as they have an interesting take and an ability to communicate it clearly.
WHAT'S A CURRENT CULTURAL PHENOMENON YOU WANT NOTHING TO DO WITH?
Why it works: Because we want them to have opinions and not be afraid to express them.
WHAT DO YOU DO FOR FUN?
Why it works: Because we work hard, and maintaining a life outside of it is important. I want to hear how they stay grounded and what makes them happy.
Have a great day!
Brian Torchin
HCRC Staffing
111 Forrest Ave
1st Floor
Narberth PA 19072
Office 610-660-8120
Cell: 267-251-5275
Fax 800-263-1547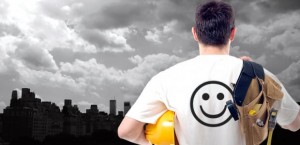 How can leaders help employees find meaning at work?
Organizations spend considerable resources on corporate values and mission statements, but even the most inspiring of these tend to fade into the background during the daily bustle of the work day.
What workers really need, to feel engaged in and satisfied by their jobs, is an inner sense of purpose. People feel loyal to companies that support their own career and life ambitions — in other words, what's meaningful to them.
Regular check-ins that use five areas of inquiry are another way to help employees explore and call out their inner purpose. Leaders can ask:
What are you good at doing? 
Which work activities require less effort? What do you take on because you believe you're the best person to do it? What have you gotten noticed for throughout your career? The idea here is to help people identify their strengths and open possibilities from there.
What do you enjoy? In a typical workweek, what do you look forward to doing? What do you see on your calendar that energizes you? If you could design your job with no restrictions, how would you spend your time? These questions help people find or rediscover what they love about work.
What feels most useful? Which work outcomes make you most proud? Which of your tasks are most critical to the team or organization? What are the highest priorities for your life and how does your work fit in? This line of inquiry highlights the inherent value of certain work.
What creates a sense of forward momentum? What are you learning that you'll use in the future? What do you envision for yourself next? How's your work today getting you closer to what you want for yourself? The goal here is to show how today's work helps them advance toward future goals.
How do you relate to others? Which working partnerships are best for you? What would an office of your favorite people look like? How does your work enhance your family and social connections? These questions encourage people to think about and foster relationships that make work more meaningful.
It's not easy to guide others toward purpose, but these strategies can help.
Have a great day!
Brian Torchin
HCRC Staffing
111 Forrest Ave
1st Floor
Narberth PA 19072
Office 610-660-8120
Cell: 267-251-5275
Fax 800-263-1547