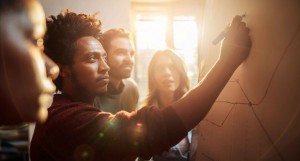 This is the time of year when many people find their focus, energy, and engagement at work waning. And it's perfectly understandable; from holiday activities to less sunlight to colder weather, it's easy to lose some steam.
But for smart leaders, this can be a great time of year to make huge strides. While your competitors are hung-over from too many holiday parties, you can use this time to leapfrog them.
But why do some people use this time to charge faster and farther while others slowly cruise the holiday party circuit? Much of the difference has to do with goals. If you have a goal for which you feel passion, urgency and maybe even a twinge of anxiety, you'll view the holiday season as an opportunity to crank out great work. But if your goals are more of the 'meh' variety, you'll exert bare minimum effort.
Unfortunately, lots of people have very 'meh' goals.
if our employees vividly picture their goals, they could be 49% more engaged at work! For all the leaders reading this article, that data gives us one big managerial to-do.
One such question asks respondents to choose between these three statements:
I use lots of visuals to describe my goal (pictures, photos, drawings, mental images, etc.).
My goals are mostly built around numbers (like in a spreadsheet or on paper).
I don't generally write long descriptions of my goals (maybe just one word or one number).
After test-takers answer questions about their goals, they're asked to complete a few research questions, including "How do you feel about your current job?" And when we combine those responses with the aforementioned goal question, a disturbing finding emerges.
41% of employees who use lots of visuals to describe their goals love their job. But only 32% of people whose goals are built around numbers, and 27% of those who describe their goal with one word or number, love their job.
If someone told me that people that people who use visuals to describe their goals are approximately 50% more likely to love their job than people who describe their goal with one word or number, you can bet that I'd immediately make every employee use visuals to describe their goals. (Which is exactly what I do).
If you've ever looked for a simple, cheap and easy way to get your employees to feel more love for their job, this is it. First, have every employee write down their goals. Describe them in as much detail as possible, including:
Exactly what they're going to achieve
How they're going to achieve it (with specific descriptions of the activities they're going to start and stop doing)
How they're going to feel when their goal has been achieved
Why this goal is important to them
Once they've got this detailed description of their goal, turn that into a visual. Now, this may seem a little hokey, but it really does work. Pull out a pencil and paper and transform that detailed description into a picture. (If you really hate the idea of drawing freehand, use a graphic program or clip some images, but just note that nothing is quite as powerful as drawing your goal freehand).
And then, when you've got that picture, stick it on your desk and look at it every single day to remind yourself what you're working to achieve while your competitors are out hitting the holiday party circuit.
Now, I will offer a caveat to everything I've just said. If your employees have been 'killing it' all year and they're mentally fried, they may benefit more from an extended rest period than a big year-end push on their goals. But that means a true rest period, not dragging themselves into the office for busy work and showing up simply to while away their days. If you're going to be at work, then be at work with visualized and robust goals. Go after those goals 100%. But if you're going to rest up, then be out of the office and truly get rest.
Whatever you do, whether it's resting or charging after hard goals, do it fully. But do not commit the mistakes of so many companies when they force their employees to come into the office and waste time for the next 3-4 weeks.
Have a great day!
Brian Torchin
HCRC Staffing
111 Forrest Ave
1st Floor
Narberth PA 19072
Office 610-660-8120
Cell: 267-251-5275
Fax 800-263-1547
Contact Form here
View my LinkedIn Profile
Join our LinkedIn Group
Like us on Facebook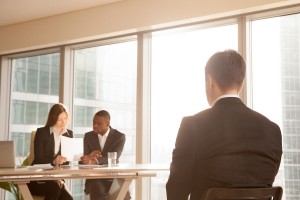 First, let's acknowledge that the interview process is hard. It's really difficult to figure out broad complicated insights into a person's ability and working style before actually getting to work with them. I'd suggest there's no single question that gets at everything a hiring manager wants to learn about a candidate, but there are a few key things a hiring manager wants to learn through the full interview process that can be summed up into three questions – in this order:
Why are you excited about this job?
This one is all about seeing that candidates have done their research – that they're familiar with the role and the company, that they know what they applied for and actually care about the job. For candidates, this gets their foot in the door. It's the bare minimum to not disqualify themselves in a sea of qualified candidates.
Tell me about a time when you [insert problem relevant to the role].
Now that their foot is in the door and it's clear they're actually interested in the role, it's time to learn whether they have the competence to do the job. How have they've approached problems in their life or career? Have they built valuable, transferable skills? Have they shown that they can learn fast?
Our business is experiencing [this specific problem]. How would you think through solving it?
This is something specific to your company – something you may have not solved yet and almost certainly something the candidate hasn't solved in their career. This aim isn't to see how they've solved problems in the past, but how they would approach it right now in the moment. What information do they think they need? What questions do they ask? What inferences can they make when they're missing information?
It's likely that the candidate has solved similar problems before, but hasn't worked in your company, your industry, or your specific application – for most jobs, the person you hire will be required to flex this problems-solving muscle every day. If candidates gets far enough in the process, I want to hear what it'll be like to work with them while they're grappling with a new problem.
4.Are you aligned with our values?*
This can be a way to separate two candidates who may be equally competent, and more importantly, to determine whether this person will be a productive contributor in your company culture. The answers can tell you a lot about a candidate.
The forms this question takes completely depends on your company's values. Here I might ask "What's a time you had to do something impossible?" to get at our belief in making no little plans; or "When have you solved a problem by collaborating with others?" to get at the importance of working together. Or my favorite: "How has luck played a role in your life?" It's tricky because candidates want to show they're competent – that they're responsible for their success. But it says a lot about a person's sense of gratitude, positivity, and willingness to work and learn together to see them ascribe some of their success to standing on the shoulders of giants.
Have a great day!
Brian Torchin
HCRC Staffing
111 Forrest Ave
1st Floor
Narberth PA 19072
Office 610-660-8120
Cell: 267-251-5275
Fax 800-263-1547
Contact Form here
View my LinkedIn Profile
Join our LinkedIn Group
Like us on Facebook
Ask someone if they are truly engaged at work, and you might get some version of the following response: "Yeah, I guess. I do my job. My boss stays off my back. I go home." But employee engagement encompasses more than simply doing an adequate job, while on the job. Unfortunately, there have been a number of polls released in the last few years indicating that an overwhelming number of Americans are disengaged at their place of employment.
Medicine is essential work, especially in the context of private practice. It is a profession filled with daily challenges in the front of the office as well as the back. But even medical professionals, from doctors, to nurses, to coders and receptionists experience some level burnout, or a sense, after a while, that their efforts don't matter. The result is a loss of focus, as well as a sense of pride and purpose gained from what they do. Head physicians and office managers must do what they can to keep this effect from spreading. Here are a few strategies that may help prevent the Sisyphus Effect from overwhelming your office.
Start at the beginning
And by this, we mean:
The interview. When in the process of hiring, you think chiefly about the necessary education, hard skills and experience, right? Well, yes, but there's more to consider. You need to be sure that your number one candidate understands the working culture of your office, and that it is one they can see themselves contributing well to. In order to be a continuously contributing and engaged employee, they must be able to understand, to see exactly how their job contributes to the goals of your practice.
Onboarding. In a previous post, we discussed the importance of the onboarding process for a new hire. Failing to successfully integrate a new employee into your practice can have dire long-term effects. Ask yourself this simple question: if you felt you never received the right instruction and resources to do your job from the very beginning, would you feel engaged in your work? Make sure that all employees, from day one, have access to the necessary equipment and support, and that they clearly understand the right protocol for every situation that may arise.
A beautiful friendship. All Casablanca references aside, you must be sure to build strong relationships with your employees, and therefore encourage them to do the same among each other. This goes beyond a mere "working relationship" into a true sense of solidarity, and loyalty. This takes time, and consistency. Meet with your staff somewhat regularly. These meetings allow you to track goals, praise achievements, and offer sound advice.
Participative management
This may sound like one of those newfangled buzzwords thrown around at leadership seminars, but it's actually a very simple concept. In a previous post, we highlighted the importance of generating input and feedback from your team, and putting it into practice. If they feel that their input contributed to some major decision or change about to occur at your practice, your employees will feel a sense of respect. Beyond this, they will likely feel a newfound sense of motivation because they can assert some control over their jobs, and claim ownership for what they've achieved.
Putting people first
The downs. You are used to putting the needs of others ahead of everything, giving even the most obstinate patients respect, tolerance, and the highest quality care. But just as each patient is more than just another paycheck, your staff must be treated as much more than just a means to procuring that paycheck. Yes, efficiency in a private practice is important, especially in these times. But you must show that you honestly care about your employees. Are slip-ups becoming an issue with someone? Find out why, and offer help. More than just wanting to get the job done right, make sure they know that you want them to do it right again. Doctors and other medical professionals find themselves on the frontlines of the human condition every day. Sometimes, we must face those conditions in our private lives, and they can follow us around. Let a staff member know that you and their other peers will do what you can to help them overcome personal tragedy, or any other difficulties so they can once again do their jobs to the best of their ability.
The ups. Just as it is important to address your staff in times of trouble, you should keep abreast of other significant events in their lives. Marriages, graduations, and awards ceremonies are all perfect examples. If your PA's daughter got that coveted softball scholarship, let them know how happy you are for them. If one of your nurses was just proposed to, why not send her a congratulatory bouquet of flowers? If your receptionist's son, whom you treated for years, is graduating from college and you are invited to the party being thrown in his honor, try your best to attend it.
The power of praise. We may get older, but words of encouragement, gratitude, and praise for a job done exceedingly well never go out of fashion, or lose their positive effect on us. Letting staff know that you sincerely appreciate what they do—what they bring to the table each and every day—is a small gesture that can cut through monotony and negativity and reset their desire to go above and beyond, to be a lynchpin around your office. This is best done in person, but a thoughtful, articulate e-mail or letter can work, too.
Providing R&R…&R.
What do you think those letters stand for? Let's begin with the most obvious choice.
Rest, and relaxation. This may go without saying for many, but be sure to give your staff time off when they need it throughout the year, and if you can, especially around the holidays. During these periods in particular, try to draw up alternative work schedules to give your employees the time they need for holiday and family-related things. Even the most dedicated, motivated, engaged employee can succumb to stress and fatigue. Help them to make sure that doesn't happen.
Rewards. You spend a lot of time outlining your practice's goals, and motivating your staff to meet them. What happens when you actually do meet them? What if your employees have been, as they say, "crushing it" for a while now? A verbal pat on the back only goes so far. Bonuses are certainly nice. So are gift certificates, and other incentives. (Of course, do remember to be consistent when doling these incentives out…)
Resources. Office-wide resources and ancillary trainings are especially helpful during the onboarding process, but you should make these available to everyone, year-round. Offering your employees the chance to build upon their skills and advance their careers ultimately increases their value to you, while sending them a message that you are willing to invest in them.
Have a great day!
Brian Torchin
HCRC Staffing
111 Forrest Ave
1st Floor
Narberth PA 19072
Office 610-660-8120
Cell: 267-251-5275
Fax 800-263-1547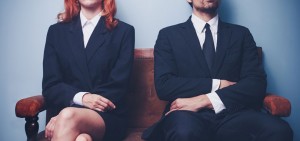 We don't often think of a private medical practices as examples of a "revolving door" business model. Sure, doctors want to see new faces in their waiting rooms. A deeper patient base means increased revenue. But they are more concerned with keeping the patients they gain coming back for years to come. Staff are no different. Some will retire. Others may be let go for various reasons, or move on. But the objective for any practice, as we've often touched upon here, is to assemble the right team for the long haul.
Unfortunately, turnover is becoming an increasing issue for private practices, and not just when it comes to front and back-end staff. Losing a physician, a provider, presents a unique series of challenges and complications. Today, we'll discuss a few things to keep in mind when losing a physician, and what to think about when replacing them.
The exit interview
We aren't talking about nuclear fallout here. We are talking about the (unexpected) departure of another physician at your practice. Let's assume, however, that this individual was highly capable, liked by all peers and coworkers, and routinely received rave review from patients. Their absence has effectively left a crater-sized hole in your practice. What should happen next?
Your hiring manager should conduct a professional, albeit polite exit interview with the departing physician. Why is this important? More than just ensuring that you both depart on good terms, this meeting will determine exactly why this doctor is leaving. "A better opportunity elsewhere" may sound cut and dry. But what makes the prospect of working at a competitor's practice a few towns over so much more satisfying than staying at yours?
Maybe your practice already conducts exit interviews. But, who exactly do you have facilitating them? Departing doctors are rarely truthful about their reasons for leaving. Make certain that the person conducting the interview, as well as the verbiage used, elicits an honest response from the interviewee. Ask the right questions, starting with how things could have been different for them. The answers you receive should not be taken personally, nor should you respond right then and there. This person is giving you vital data to examine that can help you keep other doctors from walking out the door in the future.
Acquiring new talent
The physician recruitment market is becoming more and more competitive, thanks to shortages. When your practice needs to bring on another doctor, you must start the process immediately. The hiring process itself can take months, or even a year, depending on specialty. Your lead time becomes very important. It cuts a potentially harmful vacancy gap, and puts you ahead of competitors who also need to fill their ranks.
While it's true that you are trying to bring on the best doctor for your practice, what you need to be asking is "what can my practice do for them, and theirs?" When interviewing new physicians, be sure to show them how the culture of your practice matches their values and needs. Try to get to know your candidate a little beforehand. If you know they have a family, then it's more than a safe bet that proximity, commute time, and a flexible work schedule are factors. If these fall to your advantage, make them part of your "opening pitch."
There is a certain balance that must be observed here. You want to make your practice seem like an attractive option for a new hire, but if it becomes clear pretty early on that their needs will not be met, then it's time to move on. You and your hiring manager don't want to waste your time and resources, not to mention the candidate's time. Also, you must get a sense early on of their work ethic and practice style. They may have graduated at the top of their class. Their work history may be flawless. Their temperament may also make them a terrible fit for your practice.
Utilizing technology
As we've already covered, the hiring process is a lengthy one, and you don't want to waste time or resources during the process. The latter also applies to getting word out of a staff opening. Ensuring that your practice's website is mobile-friendly is the first step. A flash e-mail marketing campaign takes your accessibility a step further, though it must also be mobile-friendly. Social media is invaluable, and free. Make sure to promote the job opening on your practice's Facebook page.
Being accommodating extends to interviews. It is wise to offer the option of online interviews via platforms like Skype, and Facetime, to circumvent scheduling conflicts. In addition to proving your tech savvy, this shows your flexibility. Flexibility, in thought as well as action, is key in gracefully parting ways with a physician, and successfully replacing them.
Have a great day!
Brian Torchin
HCRC Staffing
111 Forrest Ave
1st Floor
Narberth PA 19072
Office 610-660-8120
Cell: 267-251-5275
Fax 800-263-1547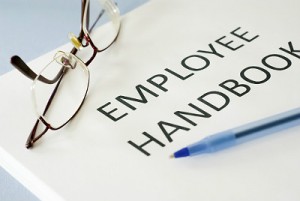 Look it up in the guide book. It's a very simple answer to a usually open-ended question, and one that is often incredibly frustrating to staff seeking clarity, or an on-the-spot solution to a recurring problem. However, the importance of a formally drafted, annually updated set of guidelines governing emergency protocols, the handling of patient information, and proper office conduct extends far beyond the lead physician's convenience. The truth is that an office manual can be your first, and often best protection against liability.
An increasing problem
Unfortunately, malpractice, and employment-related lawsuits have been on the rise in recent years, and fines doled out for everything from basic negligence, sexual harassment, and even racial discrimination have increased. It goes without saying that legal action taken against a practice can be very harmful to its reputation. Should this particular practice fall on the wrong side of a judge's ruling, it can be financially damaging as well.
A major cause of this problem has been the failure of practices to create, update, and properly comply with the rules and procedures set down in an employment manual. While few, some private practices still do not have a formally drafted manual governing how to handle most, if not all potential issues at the workplace. Some practices utilize a kind of loose, ad-hoc approach. Perhaps worse, others have manuals drafted, but never meaningfully enforced.
Custom built
Once in a while, we encourage readers to find templates for doing things online, or in books (the outline for a proper disciplinary warning was one such example). However, we must advise against settling for a "store-brand" employment manual, or copying a colleague's. The state you practice medicine in has its own set of laws, and your employee manual must reflect them. Your practice itself is unique. Sure, your colleague's manual for handling the day to day in his emergency care center may look fantastic, but as a primary care physician, you will be faced with your own set of nuanced circumstances. The size of your practice, number of staff you employ and patients you treat all set you apart.
Properly Distributed
In a previous post, we discussed the importance of making sure that an employment manual is not only updated, but made accessible to everyone, from the front end of the practice to the back. This is step one, and it's simple enough. Make sure there are multiple copies, that they are easy to read, and easily accessed. Make doubly sure that a personal copy has been formally given to each staff member, they have been trained on these procedures, or have signed off on having thoroughly read and understood them. Chances are good that your staff will need to revisit them from time to time, but in a legal sense the directions were valid, accessible, and reviewed once.
A detailed, straightforward manual covering all employee issues will successfully prevent legal disputes on the grounds that a staff member did not understand the rules. What's more, they are less likely to commit costly errors resulting in malpractice claims. If in the unfortunate event a staff member must be let go for their (repeated) negligence, you can stand by the strength and clarity of your employee manual. Everything they needed to know was, in fact, right there.
(And one more pretty important detail to remember for head physicians: make sure you've read it too. You must lead by example, and put your own standards into practice daily.)
Manuals for the digital age
Let's face it: the revolution already happened, and no, it wasn't televised (unless you do the bulk of your TV watching via the internet). These days, patient confidentiality is faced with increased threat in the digital realm. Speaking to one particular issue, practices are advised to adopt an employee social media policy. This policy can outright prohibit access of personal social media accounts through office computers and other technology, or ban use of social media that is in no way directly beneficial to the practice.
It can be severely damaging to a private practice if an employee sends or receives anything that may be defamatory or inappropriate, that may violate HIPPA laws concerning the personal health information of patients, or that may offend, or endanger a co-worker. Moreover, the office desktop should not be used to view and update one's fantasy football roster. Some things can simply wait until later.
Employees must be reminded that, when on their own time, they are personally responsible for what they post in cyberspace. The confidentiality rules mentioned above still apply. In addition, they must make it clear that their opinions are their own, and do not necessarily reflect the views and practices of where they work. If a verbally inclined staff member would like to start a blog, or other social media account hosted by your practice, great—as long as they got your express permission to do so, and they do not use this account to upload photos, documents, or other highly sensitive media.
Have a great day!
Brian Torchin
HCRC Staffing
111 Forrest Ave
1st Floor
Narberth PA 19072
Office 610-660-8120
Cell: 267-251-5275
Fax 800-263-1547
Contact Form here
View my LinkedIn Profile
Join our LinkedIn Group
Like us on Facebook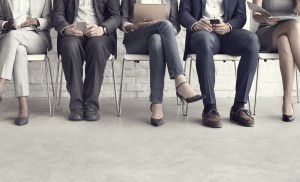 For startups and small or growing businesses, hiring your first (or 50th) employee is a significant milestone. And during a time when your business is solidifying its culture and brand, hiring the right people is also a key part of branding your business.
Small business owners often feel the pressure to hire the right employees. Small businesses cannot always afford the most competitive salaries or other perks of larger businesses. But, it's financially risky to hire the wrong candidates, as the cost of losing employees is also expensive.
Here are three tips for small business owners on hiring the right employees – to help both your bottom line and your brand you've worked so hard to build.
#1) Evaluate the Position You're Hiring For Now, and In the Future
Many small businesses and startups are in the phase of growth. The company grows and changes, and so do positions. Consider the candidate for the role you're hiring for now, as well as roles in the future.
Will they grow with the company? What department can they help build or develop? Hire future managers now – those who are excited about rolling up their sleeves and doing the grind work now, knowing they are helping to build a successful business.
#2) Hire Attitude and Willingness Over Skills and Experience
This is related to #1. If you hire candidates for their attitude, as well as their willingness to learn and grow, you'll have employees who also grow and mold with the company. Will they be motivated by growth and taking on new opportunities? Can they add to the business in a unique or needed way?
#3) Hire Fast, Fire Fast
Meaning, if you find a qualified candidate pull the trigger. Do your hiring due-diligence but don't delay the hiring process or over analyze. If you follow the traditional mantra "hire slow, fire fast" you might be wasting valuable time with the position going unfilled, or lose the candidate to another company.
Similarly, small businesses and startups cannot afford to keep candidates who are not performing or under-performing. At small businesses every employee is important and every employee impacts your brand and your bottom line.
Have a great day!
Brian Torchin
HCRC Staffing
111 Forrest Ave
1st Floor
Narberth PA 19072
Office 610-660-8120
Cell: 267-251-5275
Fax 800-263-1547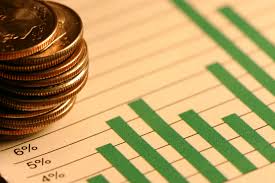 The compensation conundrum
With any sort of organizational restructuring, questions about compensation naturally arise. After all, a well-defined compensation structure is critical to the strength of any team: If it matches the needs of employees and reflects their efforts and successes, it can incentivize growth.
In terms of what kind of compensation works, a salary model is best suited for specialized employees, while the commission model is ideal for sales agents. Each comes with its own drawbacks: Salaried workers get a base pay no matter what but can become complacent, while commissioned teams have less reliable income streams but allow the company less control over the customer experience.
A hybrid model entails a salary mixed with a bonus, or a salary that transitions to commission. Again, this is ideal for sales teams and allows them to strike a balance between controlling the customer experience and inspiring growth in employees. Hybrid employees get paid regardless of whether a sale is closed, which can limit growth opportunities when compared with team members wholly reliant on commission.
Building something that lasts
No matter which compensation approach you choose, it's essential to keep the following in mind:
1. Pay by commission whenever possible. Commission is the most straightforward way to encourage salespeople to sell because their growth parallels the company's growth. What's more, your company gets the added benefit of financial flexibility. You don't pay unless money is coming through the door.
Use commission as a carrot you can dangle in front of team members. Set monthly, quarterly or yearly goals, and reward those who meet or exceed them. This gives workers the kick they need to be their best, which serves the company better in the long run.
2. Establish growth opportunities. Whether they are earning a salary, commission or some combination of the two, your employees should feel there's a path toward growth. Structure commission splits to scale as team members increase their transactions; and make sure your pay is commensurate with their effort and risk.
Good sales agents are good negotiators. So, don't make decisions about commission splits without understanding how they'll affect your bottom-line profits. Your side of the split should account for your expenses and protect your business in a down market.
3. Simplify compensation structures. Commissioned staff members should understand exactly how their actions lead to success. So, while your payment structure should be simple and well-defined, that doesn't mean your team members should feel that their pay won't cover their expenses.
4. Create a healthy culture. When you encourage learning and transparency within the team, your employees will be more likely to work together to grow and deliver higher levels of customer support. This is a form of internal marketing — a constant reminder of how the team contributes to individual success.
Have a great day!
Brian Torchin
HCRC Staffing
111 Forrest Ave
1st Floor
Narberth PA 19072
Office 610-660-8120
Cell: 267-251-5275
Fax 800-263-1547
You did it: You applied for the position, went through rounds of interviews, and that all-important job offer landed in your lap. Then, for some reason, the employer changed their mind.
How did this happen? What did you do to scare them away? And is there anything you can do to fix the situation? Don't panic. Help is at hand.
First, take a breath and read the rejection carefully
It's extremely rare that you will simply get a call from an employer telling you the offer is withdrawn. Usually, it will be an email or a physical letter. When you receive it, your first reaction can feel like a punch to the gut. But take a deep breath and read the letter carefully. Was there one specific reason, like salary expectations? Was it something more vague, like "We no longer believe you're a good fit at this time?" Knowing why you were rejected is imperative in approaching your next move.
If this is about salary, hours, or benefits, you have options
What did you ask for that the company just could not agree to? You need to initiate a conversation with human resources or the person who sent the rescission letter, and you need to do it quickly. Don't act desperate. Be calm, ask for a call or in-person meeting, and tell that person you really want to work for the company and are flexible on the terms of the deal. How flexible is up to you, and you do not want to put yourself in a position of taking an offer that cripples you. So, have your bottom line ready.
Can you swap salary for other benefits, like extra vacation days or the ability to work from home a few days a week? Is the company open to part-time work, allowing you to get another source of income? You could also negotiate a 90-day reevaluation, and ask for a raise if you meet certain goals or criteria by that date.
If this is about something more vague, you'll have to move on
Sometimes, you will be rejected because of company politics. Maybe you were given the job offer, but the boss has someone else he or she wants to give the job to, and that's that. You can't do much about favoritism or corporate demands.
On other occasions, you may have been the second choice, and the first-choice candidate has suddenly become available. Again, in that situation, you're out of luck. For whatever reason, you have been replaced. If the rescission letter is vague, that's probably the reason why. You might be tempted to make a case for why you are the better candidate; you'll take less money, work longer hours, and accept less vacation time. Those are all positions of weakness on your part, and you should not make these kinds of demeaning compromises. Instead, in this situation, you should cut your losses.
Understand you don't really have many legal rights
There are three words you need to know regarding any offer letter followed by a withdrawal: employment at will. You can complain all you want, but you will get nowhere — you have no legal recourse in this situation.
If you turned down other jobs in favor of this one, you're stuck. If you quit your current job on the back of the offer letter, once again, it's all on you. An offer letter is not a binding contract. With that in mind, never quit a current job or turn down another offer until you are absolutely certain there is a new job waiting for you.
Do damage control at your current job
Nightmare scenario: You were so confident that you had the new job in the bag, especially armed with the offer letter, that you handed in your notice at your current workplace. And boom — the offer was withdrawn. Now you don't have a job to go to, or a job to go back to. What do you do?
The first thing you can do is arrange a meeting with your current employer and tell them you made a mistake. You thought you wanted to move on, you acted hastily, but you thought it through and it really isn't something you want to do. In fact, you really regret handing in your notice (which is probably 100 percent accurate right now). If your employer is reasonable and they have been happy with your work, they will more than likely accept this and keep you on. Most of the time, these wheels can be stopped right up until you have left the building.
It might not be this simple, though. If the employer doesn't want you back, you'll have to get work fast. You won't have any kind of severance package since you quit voluntarily. Take whatever you can to make money, and get yourself back on track financially. It doesn't have to be for long.
Leave a good impression with the employer that rejected you
After being rejected, it's natural to lash out. You can be overtaken by a whirlwind of emotions, and when it dawns on you that you are not getting the job, you can get angry. The temptation to tell the employer off is huge. You may even threaten to sue (you will lose) or bad-mouth them on social media. All of these scenarios will hurt you far more than the company that rejected you.
You did enough to get a job offer, and that means the employer saw real value in you. Maybe you just weren't quite right for the role, but in a few months, they may call you about a different position. Or, maybe the person they gave the job to won't work out. If that happens, they might come back to you. However, if you have been rude, aggressive, and defensive, your file will go in the trash. Don't burn a bridge that could lead to a great future.
Get back out there and interview for more roles
It's important to get right back on the horse. Sure, you're a bit demoralized. And after doing all that work to get a job offer, you're now back to square one. But, that's just part of the job-hunting life, and you need to accept that and use the experience to become a better interviewee.
What can you learn from the rejection? Did you knowingly ask for way more than you wanted as part of a negotiation tactic? Next time, don't shoot so high. Did you come across as aggressive or cocky? Tone it down. Did you actually appear weak and cave in to a lowball offer, only to be rejected anyway? Maybe the company was testing you. Take it all in as lessons learned, and use it to get a better offer letter from a better company.
Never accept anything less than what you're worth
If you wanted the job badly, you may start thinking about going below your bottom line. In almost every case, this is a mistake. For a start, you're devaluing yourself. You know what your experience is worth and what you can do for the company looking to hire you.
Have a great day!
Brian Torchin
HCRC Staffing
111 Forrest Ave
1st Floor
Narberth PA 19072
Office 610-660-8120
Cell: 267-251-5275
Fax 800-263-1547
Contact Form here
View my LinkedIn Profile
Join our LinkedIn Group
Like us on Facebook
Staff morale and well-being can really benefit from great staff bonus ideas. Giving staff a little extra can lead to big wins for a business and here are some of the best ways to do so.
Flexibility
Schedule Flexibility – Holidays are always busy times for everyone, shopping and wrapping gifts, or having get together with family when the kids are out of school. So, when the holiday season comes around again, never keep your employees in the office. Let them be home with their families.
Always allow your employees flexibility when it comes to when and where they will be working during the holidays or any other busy time of the year. This can help them to manage stress more effectively. Flexible schedules will show employees that hard work is appreciated and personal time is respected.
Personal Concierge Services
Most anyone would love the chance to avoid all of the mobs surrounding the holiday shopping season. A personal concierge service will be able to handle errands, including pick up and drop off of dry cleaning, or even grocery shopping to make the lives of employees a lot easier.
Concierge services can make for a great holiday bonus, but they can also be used for a reward program for your employees year round. Say you have an employee that performs very well one month, you can them to relax by offering a service to take care of a lot of their tasks.
The wonderful thing about this perk is that it will motivate employees to work hard, while giving them less work that they have to tackle around the office. A lot of employees will feel that if they receive time off, they will have to spend it doing chores at home. Providing them with someone else to get things done will allow them to spend time relaxing to doing their hobbies.
Gym Memberships
You can help employees to get healthy and stay that way by offering gym memberships with a holiday bonus. Look for a gym that has a wide range of locations and services, so your employees can customize wellness plans for their needs. For example, you may have one employee that likes nutritional education and running, while another may want yoga classes.
Help With Health Insurance
With the Glassdoor survey, health insurance has been touted as a top benefit for employees, valuing it more than a pay increase. Even if you have an organization that doesn't offer insurance, it can be helpful to cover insurance costs with their holiday bonus or cover premiums for a certain number of months.
Unlike a big holiday bonus check, one that covers the employee's insurance for several months will help them with coverage for a long period of time. Extending this benefit beyond the first year will also show employees that they are being rewarded for constant performance instead of a one-time bonus in a standard holiday gift.
Share Ownership
Share ownership can be a great way for businesses to give their staff a boost and also to give them an interest in the running and wellbeing of the company.
By offering staff the ability to buy shares back or offering them shares with their work, you give them a feeling they have some say in the company and also that they can benefit from their hard work.
Have a great day!
Brian Torchin
HCRC Staffing
111 Forrest Ave
1st Floor
Narberth PA 19072
Office 610-660-8120
Cell: 267-251-5275
Fax 800-263-1547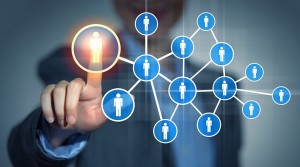 How do you get top performers flocking to your company?
Salary? Sure, that helps. But A-players care about more than money. Perks? A fancy gourmet cafeteria is nice, but not exactly that uncommon these days. Your company brand or reputation? Good, but unless you're Google, Facebook, or a well-established company, it's not as important as you think.
Most companies try to do one of the three things to attract talent to their company.
The truth is that there's a fourth–and much more effective–method of doing so.
In other words, forget hefty salaries and 'cool' perks. The secret to attracting a team of A-players is right under your nose: Get your top performers to refer new employees to you.
With this method, I've been hiring superstar employees for my company for the last seven years.
Referral Programs:
What are the benefits of implementing a referral program? For one, this mobilizes your entire staff, turning them into recruiters for your company. It also helps attract better and more qualified prospects–your existing employees wouldn't want to risk recommending someone who's not up to par, because their own reputation is also at stake.
Ultimately, it makes your company more profit: A study analyzing 25,000 employees showed that referred employees create a 25 percent higher profit than those from other hiring sources.
To create your own employee program, here are three key tips:
1.Work with your employees as true partners.
Your employees are your best ambassadors. Do everything you can to make sure they feel empowered every step along the way, so that they can make the best referral possible.
The key is to let them know that their opinion matters–especially when it comes to choosing who gets to work with them or not. Communicate your expectations and timelines clearly to your employees, including updating them on who you need to hire and who you hired, That way, they won't be wasting time trying to recruit for a position that has just been taken.
Also, immediately acknowledge any referral that your employees made. Let your employees know when human resources will get back to all referred candidates, be it three days, a week, or a fortnight, so that your employees won't feel discouraged if their referred candidates aren't contacted immediately.
2.Turn referral rewards into ad billboards.
In order to make it worth your employees' while, incentivize your referral program in creative ways. What I recommend doing is show your referral reward just like a physical ad.
This makes the reward look a lot more concrete, and it provides that extra push for your employees to take action. If you're offering cash, turn it into a big mock check and put it in your office. If you're giving out a gift, print stickers of its image and stick them on your employees' desks.
3.Track and measure the results.
Your referral program needs to generate the right return. Make sure you have the data to improve and refine your referral program.
Pay attention at the percentages of referred candidates who get hired, the quality of these hires, and the level of employee participation. Make sure your referral program really does make sense for your company.
Referral programs are a great way of attracting the brightest talent. And the best part is, once you've come up with a structure and process that works, you can just sit back and let your employees do the rest.
Have a great day!
Brian Torchin
HCRC Staffing
111 Forrest Ave
1st Floor
Narberth PA 19072
Office 610-660-8120
Cell: 267-251-5275
Fax 800-263-1547