Your nose, your tail, and what's in between
They may sound a little off-the-wall, but the terms used for medical malpractice insurance were designed to help professionals easily remember which types of coverage relates to which period of time. You only need one—nose or tail—and the main difference relates to whether the coverage for prior acts is purchased from your new insurance provider or your old one.
Your nose: Purchased from the new carrier
Nose coverage refers to the period that you were covered under a claims-made malpractice policy that was terminated at the same time a new policy with a different carrier was issued. With this coverage, incidents that occurred during the nose period (your prior policy), but were not reported until the new policy started, are covered by the new carrier.
This coverage is needed since the typical professional liability policy is issued on a claims-made rather than an "occurrence" basis. This means that coverage must be available when the claim is reported instead of when the claim occurred. When it comes to medical malpractice, it is not unusual for an incident to be discovered years after a procedure took place.
If you decide to change insurance carriers, your new carrier is going to require a list of all procedures performed before the requested issue date of the new policy. They will ask for loss runs from the prior carrier to determine if any prior claims are open or have been closed. If you want your new carrier to offer coverage for your nose period, be prepared to provide a lot of information about your practice during that time.
Your tail: Purchased from the old carrier
Tail coverage is important because claims may be reported long after a procedure or service. The tail option in your liability policy allows you to extend coverage from your old carrier for a number of years when you cancel your insurance because you are closing your practice or switching employers.
When applying for coverage, it is critical to determine what tail coverage options are available, especially when it comes to the cost of coverage and the time limit available. Your tail coverage provides protection if there is an incident related to a procedure or service you performed during the policy period, but a claim was not filed until after the policy period. Tail coverage is typically required when you are closing or selling your practice.
Example 1. You have decided to retire and close your practice that has been in business for 30 years and has been insured the entire time. However, you are still liable for all procedures performed during those 30 years (depending on your state's statute of limitations) and must remain covered for as long as possible after you close your practice. With the appropriate tail coverage, any claim brought for past procedures will be covered under the last carrier that provided your malpractice insurance.
Example 2. You have decided to retire and sell your practice. The buyer has requested that you provide tail coverage for three years so that your patients can be transitioned into the new practice. Even if the buyer doesn't require the tail coverage, you should ask for tail coverage just in case you are named in a malpractice suit so you will have defense costs coverage available.
Lapse in coverage
A lapse is a period when you continue to provide services without being insured under a professional liability (malpractice) policy. This is not only financially dangerous to your practice, but will also cause problems when you do get a policy in place. Since the insurance carriers have no way of properly underwriting for the period of lapsed coverage, they will typically not offer coverage for that period, or they will apply a significant surcharge.
Know if your defense costs are inside or outside
Your malpractice coverage will pay for defense costs, settlement costs and judgments awarded by a court. It is important to know whether your defense costs are inside or outside the policy limits.
Inside the policy limits: Defense costs inside the policy limits are deducted from your policy limit first and can significantly reduce the amount left over to pay judgments and settlements. These costs include attorney's fees and general court costs that occur before a judgment or settlement is reached. You should consider that your defense can be the costliest part of a malpractice claim.
Outside the policy limits: With defense costs paid outside the policy limit, the significant cost of defending your case will not impact the limit available for settlement costs and judgments.
Your malpractice insurance can stand between a claim and financial devastation. It's extremely important to make an informed decision before committing to a purchase rather than at the time of a claim.
Have a great day!
Brian Torchin
HCRC Staffing
111 Forrest Ave
1st Floor
Narberth PA 19072
Office 610-660-8120
Cell: 267-251-5275
Fax 800-263-1547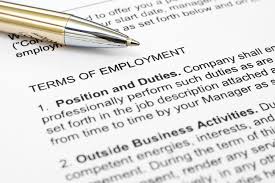 Employment Contracts- Ensuring Easy Outs? 
When hiring a new doctor for your practice it's important to consider what to include in the employment agreement in order to not be fully locked in if this doesn't work out.
A "without cause" termination provision, is an important but often overlooked part of employment agreements. The doctor may not be doing anything wrong to justify being fired for "cause" under your agreement, but you may think he's simply not a good fit for your practice or your patients may not be receptive to his bedside manner.
Alternatively, he may regret the move and miss his old employment or old neighborhood and want out of the arrangement.  A without cause provision ensures that both parties may end this arrangement for any reason or no reason at all.
However, there are some things that you may want to consider including to protect the practice.  By way of example, below are four concepts that you may wish to include in a without cause provision.
1. Make sure you have a notice provision so you have adequate time to find a replacement should the doctor decide to     terminate.  You do not want to be in a situation where the doctor walks out and you have patients lined up for               weeks without enough coverage.
2.  You may decide that you do not want this person in the office at all, not even for the notice period.  In order to             prepare for this situation, I recommend having a provision that provides the practice with the option to offer                severance (a set amount of compensation) in exchange for not having to provide the doctor notice.
3.  In order to give the practice even more discretion, you could incorporate a probationary period during which                the practice may terminate the doctor's employment without cause and without notice during an initial period              of employment.
4.  The agreement may also include liquidated damages (a set payment amount the doctor owes to the practice for             each day of inadequate notice) should the physician not provide the required notice.  This is utilized in order                 to ensure that the practice receives a set amount of compensation for the practice's anticipated loss of business             due to the likely inability to replace the physician immediately.
All employment agreements should be prepared by a licensed Attorney; preferably one who specializes in healthcare law. If you need a referral please let me know.
Remember HCRC staffing for all your office staffing needs!
Brian Torchin
HCRC Staffing
Office 610-660-8120
Cell: 267-251-5275
Fax 800-263-1547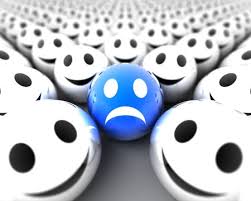 Social media gives companies direct, unmediated access to prospects and customers. It encourages dialogue and allows businesses to demonstrate how responsive they can be. But it's not perfect. Things go wrong – a substandard product, a service disruption, a mishandled customer. Then social media can open up businesses to a world of criticism. And sometimes, the criticism isn't even based on facts – just a consumer with a grudge (and, now, a voice). So what do you do about negative comments in social forums?
Of course, every case is different, but here are eight principles to guide the way you deal with negative social feedback:
1. You can't react if you don't know
While it's altogether possible that you'll get negative comments on your own site or one that you manage (e.g. your Facebook page), this is not always the case. People can blast you on Twitter, a third party forum, their own blogs or a hundred other places online.
To do something about it, you have to be vigilant for all mentions of your company, people, products and brands. You can begin to do this with a service such as Google Alerts.
2. Be quick to acknowledge
The reason many people post negative comments online is because they don't think they're being listened to (in store, on the phone or by email). So they lash out. Some do this just to warn their friends off using what they believe to be a bad product. Others – the more social media savvy ones – will do it to hurt you and force you to pay attention.
Speed is of the essence. Acknowledge the customer's issue as quickly as possible before it snowballs and picks up other customers and prospects on the way. You do not necessarily need to have an immediate solution – an open, non-judgmental enquiry about exactly what happened will be enough to start the process of constructive engagement and open up an opportunity to turn a negative experience into a positive one.
Of course, you'll also need to follow this up with concrete actions— more on this later.
3. See it from their point of view
For the most part, customers don't know or care about the issues that have caused them problems. It's irrelevant to them that your supplier let you down or a delivery was sent to the wrong office. All they know is the inconvenience it's caused them and, potentially, their customers.
Too many companies begin the process of engaging with an irate customer by listing all the excuses for why it happened. These may be entirely true and legitimate. But the customer won't care. All it looks like to them is that the company is trying to shift the blame away from itself. In social media, this can be a red rag to a bull.
It is far better to begin every interaction from the viewpoint of the customer – what happened to them, what it meant and, ultimately, what can be done to make it right.
4. Take it out of the spotlight
Social forums may not be the best place to actually resolve complex issues. And being in a public forum may make it hard for an angry customer to soften their stance. Offer to continue the conversation in an appropriate forum – whether that's phone, email or an existing support forum online. This shouldn't be an attempt to silence the critic, simply to help them where it makes sense (so you're not trying to give complex tech support in a tweet).
Also, "take it out of the spotlight" doesn't mean "delete". Better for people to see your constructive response to the negative comment than get buried in messages accusing you of curating out all the negative social media comments.
5. Say sorry when it's your fault
For some companies on social media, "sorry" is indeed the hardest word. Often it's because they don't want to take the blame. Or they don't agree with the customer's point of view. But, if we look at it from the customer's viewpoint (see above) then it is hard to argue with their experience.
Of course, if it is clear that your product failed, then a sincere apology followed by a quick replacement (or refund) should nip the issue in the bud. If it was a service failure, then an apology to the effect of "We're sorry that you did not get the service you expect from us on this occasion" is a good start. Following this up with something tangible (eg a money-off voucher for their next purchase) will also help.
It's important to not sound like a robot when you do this. If this is a universal issue many people are experiencing at the same time, it's easy to copy and paste responses. At least they'll know you've seen it, right? Not quite. If you can, make the effort to personalize your response so they know they're not talking to a customer service bot.
6. Keep track
The issue might have been resolved, but that doesn't mean the commenter has gone away. Whether they leave you with a good or bad taste in their mouth, it's likely that they'll interact with your brand in some capacity again.
A Social Customer Service tool can help you keep track of past touchpoints with customers so that if they do interact with your brand again, you know and understand their history. Customers who have a negative experience who lash out on social media can also become just as outspoken advocates on social if you treat them well.
7. Don't feed the social media trolls
Sadly, of course, some people just want to cause trouble. They troll across social media and enjoy the notoriety this brings. And any interaction only encourages them to carry on their behavior. So what do you do?
If you're sure that their claims are entirely without merit, the best long-term strategy may be to ignore them. However, as social media is a highly visible, public forum, commenting once to the effect that what they are saying is inaccurate and unfair (and providing the facts to support this) will at least give other viewers the true picture.
8. Talk the talk and walk the walk
It's all well and good to acknowledge a problem, but if you don't follow up with concrete actions you're going to end up back where you started and potentially upset your customer even more. Once you've got a conversation going with the customer out of the spotlight, make sure you understand the problem and outline what the next steps will be to fix it. If necessary, pass this information on to the customer service representative.
For most companies, most of the time, social media offers a way to engage positively with customers and prospects. But, as in the offline world, you should be prepared to deal with unhappy customers on a regular basis. The good news is that by treating them right and following through on your promises, it is entirely possible to convert them into good, long-term advocates for your brand – so their amplified social voice will work in your favor again.
Have a great day!
Brian Torchin
HCRC Staffing
Office 610-660-8120
Cell: 267-251-5275
Fax 800-263-1547
Contact Form here
View my LinkedIn Profile
Join our LinkedIn Group
Like us on Facebook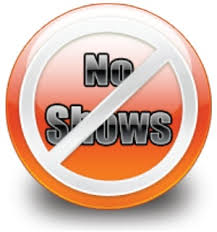 Patients who fail to show up for appointments are the bane of a physician's practice. No-shows reduce revenues, waste staff time, create artificial access problems, and negatively affect patient care.
Although practices may respond to the problem with myriad strategies, including charging patients who fail to show up, overbooking schedules, and making repeat reminder calls, experts say that understanding the reasons patients miss their appointments is key to crafting a successful, proactive strategy.
Why Aren't Your Patients Showing Up?
Fixing the no-show problem begins with understanding it.
Most practices don't even know what their no-show rate is, And these practices certainly haven't taken the time to analyze their patient visit data to identify trends.
Practices need to understand the magnitude of the problem as well as specifics about which patients aren't making their appointments. That means analyzing 3 to 6 months' worth of data to spot trends, such as which physicians in the practice have the highest no-show rates, which patients miss the most appointments, and what appointment slots or times of the year have the highest no-show rates.
With those data in hand, practices can start to identify the root causes of no-shows. If the front desk is forgetting to make reminder calls, the scheduling department is booking appointments months in advance, or patients are being forced to wait a long time in the office or are having difficulty scheduling or canceling appointments, chances are that the practice is going to have a high no-show rate.
Six problems account for nearly all no shows:
Patients don't feel an established relationship with their doctor. New patients, those who tend to see many different doctors in the same practice, and those who don't feel they know their doctor very well are more likely to miss their appointments than those who feel a close connection to their physician. Taking the time to develop a rapport with these patients can help reduce no-shows.
They don't appreciate the need for the services that they will receive during the appointment. Taking the time to educate the patient about why a certain test or follow up visit is important and can solicit patient cooperation.
Patients have to wait a long time to get an appointment and may either forget the appointment or decide they no longer need it.
They have to wait a long time in the waiting room. Improving workflow to reduce wait times enhances patient satisfaction and helps underscore the message that the practice takes a holistic interest in the patient.
They don't feel connected with the practice staff.
They have personal issues, such as scheduling conflicts or transportation problems, which cause them to miss their appointments.
Practices can do a lot to resolve most of these issues, she says, but sometimes they first have to change their attitude toward no-shows. A lot of practices are relieved when a patient doesn't show up because it gives them time to catch up. The strategy for reducing no-shows has to be part of a paradigm shift so that if a patient doesn't show up, we're bummed about it rather than relieved.
How to Tackle the Problem of Forgotten Appointments Obviously, the best way to help a patient keep an appointment is to remind them that they have one. Reminder calls can be opportunities.
Reminder phone calls  either live or automated  or emails if your patients prefer them are an absolute must. Although a study published in the June 2010 issue of the American Journal of Medicine[1] found that patients who received a live call rather than a recorded reminder were less likely to miss their appointments  13.6% compared with 17.3%  having staffers make calls can be challenging.
The calls eat up staff time and can be neglected during a busy day. What's more, because staffers generally make the calls during business hours, they're often forced to leave messages. By contrast, automated calls can be made in the evening, when people are more likely to be home, and they provide an opportunity for patients to cancel their appointments by simply pushing a button.
The same holds true when a staffer schedules an appointment, she says. "Saying, 'We really need you to come back. Is this something you can make work?' makes a big difference. When patients see you as their advocate, they respond. Your big picture strategy needs to really show patients that you care."
Convenient Appointments Are Crucial
On the day of the appointment, the front desk follows up with "robust reminder calls" as necessary. "At 8:55 AM, if a 9AM patient isn't here yet, we call and check up and reschedule them as necessary.
Have You Developed a No-Show Policy?
Although nurturing a relationship may be the most patient friendly way of addressing the no-show dilemma, it can't reduce the rate to zero. Cars will still break down. Scheduling conflicts will still arise. People will still forget.
Consequently, You have to have a no show policy. If your no-show rate is relatively low, it might be as simple as giving frequent offenders the least desirable time slots, or scheduling them at the end of the day so that everyone can go home if they don't make their appointment. If it becomes more of an issue, you'll probably need to lay down the law.
You have to decide what you are going to do. Are you going to kick people out of the practice after their third no show? Some places, such as community health centers, don't want to kick people out. If that's the case, then you have to say, Am I going to overbook and, if so, by what factor.
Overbooking can result in longer wait times for patients, but it improves access and revenues. It's a trade off and for practices with a no-show rate of 20% of more, it starts to make sense.
If you do overbook doing so in the morning so that the practice can get back on schedule during the day as patients fail to arrive. Overbooking early in the day likewise minimizes the chances of staff overtime.
Charging a fee may help you cover some of the costs of a missed appointment, but it goes against the good will of the practice so I see it as a tossup.
Whichever approach you take, one thing's certain: no-shows won't fix themselves. To truly fix the problem, you have to get proactive.
Have a great day!
Brian Torchin
HCRC Staffing
Office 610-660-8120
Cell: 267-251-5275
Fax 800-263-1547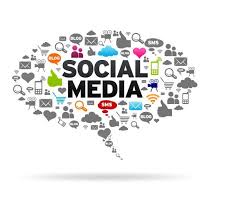 If you're a business owner, chances are you've already considered using social media marketing to help get the word out about your business.
In fact, 82 percent of small business owners are using sites like Facebook, Twitter, LinkedIn, Pinterest, and Instagram to help grow their businesses. And if you are still standing on the social sidelines, there's never been a better time to get started.
Here are 10 reasons why social media marketing could be right for your business.
1. Social media helps get the word out
First and foremost — social media does, in fact, help get the word out about your business.
But even more important than the exposure, it provides you with the opportunity to grow relationships with your target audience. Your fans, followers, and connections are people who know your organization, have likely done business with you in the past, and will be most likely to tell their friends about you.
2. Social media is popular — really, really, popular
You don't need to be a dedicated reader of tech blogs or an expert in online marketing to know that social media is really popular among consumers.
For most small businesses, Facebook —is the jumping-off point for getting started with social media marketing.
With its extensive reach and dynamic functionality, there are very few businesses that couldn't benefit from having a presence on Facebook. And starting there will make it easier when you want to try something new.
3. Social media is cost-effective
As more social networks add algorithms that filter what users see in their news feeds, your organic content may get lost in the shuffle. Take advantage of the low-cost advertising features offered by the social networks to promote your content and special offers.
Most social media advertising is cheaper than traditional advertising, so you don't have to spend a lot of money to reach more people, increase your audience, and grow your business.
4. Social media reaches all ages and demographics
Between 2005 and 2015, usage among ages 30-49 has increased by 69 points from 8 percent to 77 percent. So, no matter how young or old your target audience may be, chances are most of them are already logging on and waiting for you to get started.
5. Social media encourages two-way communication
Social media gives you the power to learn more about your audience, their interests, and collect feedback.
Ask your customers to share their thoughts, questions, and ideas to get to know them better. You can respond just as fast, without having to pick up the phone or worry the customer isn't seeing your response.
6. Social media users are active
One thing you have to know about social media users is that when they say they are on social media, they are really on social media.
Social media users in the US check their accounts 17 times a day, while a customer may visit your store once a week, they could see your social media posts in their feed multiple times during the week.
7. Social media lets you share A LOT about your business
Social media sites are becoming the go-to place for consumers who want to learn more about a business. That's because these sites allow businesses to offer the most up-to-date information about anything from products, services, or upcoming events.
Also, much of your activity and profiles on social media sites can be made public, meaning they can be indexed by search engines — one more way to make sure your business or organization comes up as the answer when someone is searching for a solution to a problem.
8. Social media is perfect for customer service
Providing stellar customer service is likely already a top priority for your small business. But along with the two-way communication that social media provides, it also offers a unique opportunity to step up your customer service game and provide instant gratification to your target audience.
This will allow you to showcase just how much you care about providing a memorable experience and will ensure that no customer inquiry goes unnoticed. And by monitoring social media for customer feedback and offering a response, you can drive real business results. Businesses that engage with customer service requests via social media earn 20-40 percent more revenue per customer.
Social media can make a big difference for your email marketing
Social media has completely changed the game when it comes to how small businesses think of email marketing. Sharing your email newsletter across your social networks can open your content up to a whole new audience and generate the type of buzz you've been looking for.
Not only that, but you can also use sites like Facebook to attract more readers by including a Join My Mailing List link right on your Page.
Together, these two powerful tools have reshaped the marketing landscape and have really leveled the playing field for small businesses trying to better connect with current customers and reach new audiences for their business.
10. Social media is everywhere
Today, more than half of all Americans are smartphone users and more and more businesses are offering mobile-friendly experiences. The benefit of the increased presence of mobile activity in our daily lives is huge for small businesses.
Most major social networks, including Facebook, Twitter, Pinterest, and Instagram, offer free mobile apps that let business owners manage their presence on-the-go.
More importantly, these apps let customers connect to their favorite sites wherever they are. These users aren't just sharing updates from their own lives, they're searching for businesses, products, and services, and connecting with brands through their social channels.
Having a social media presence that's accessible via mobile can improve the chances of your business getting found when someone is searching for a place to eat or a product to buy, while on-the-go.
Have a great day!
Brian Torchin
HCRC Staffing
Office 610-660-8120
Cell: 267-251-5275
Fax 800-263-1547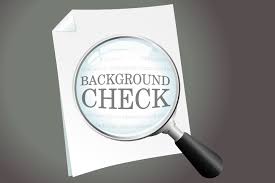 Most people might find it unseemly were you to run background checks on your potential dates prior to asking them out. But the same does not hold true when hiring a new employee. While taking a chance on a blind date might result in a bad evening, there's absolutely no doubt that making a wrong hiring decision can haunt your company, your other employees and your client base.
That doesn't even take into consideration the cost and time expended in finding a replacement for that poor hiring decision and in a worst-case scenario, the potential for a lawsuit should the employee that you failed to properly vet prove to be unethical or dishonest.
Top 10 list of dos and don'ts when it comes to protecting your business against bad hires.
Do be broad and thorough. Look at an expansive spectrum of information, which includes consideration of an applicant's education, employment, and criminal history, driving history, social media and so much more. Companies lose great candidates when they look at only one specific item. They may also be the target of an Equal Employment Opportunities Commission (EEOC) investigation for excluding applicants who have a criminal records, no matter what the charge or how long ago the offense occurred.
Don't use the "box." The EEOC and many local counties are making efforts to ban the "box," which is that question on applications that reads, "Have you ever been convicted of a crime?" Instead of immediate discrimination, interview and consider all applicants equally. Then you can run a broad and thorough background check.
Do follow the law. Based on the way the background check is conducted, you will be required to have a legal release form completed by the applicant, inform that person of his/her rights, and provide that applicant with a copy of the report, as well as adverse actions communications.
Don't bend the laws. There are so many opportunities to conduct a background check the wrong way, which means as an employer, you must take great care to follow the rules. The rules concerning background checks vary based on federal, state, local and job-specific laws. Check with your company's legal counsel if you're unsure of how to proceed.
Do be consistent. Ensure that the process for all applicants is consistent. Two applicants applying for the same job should have the same searches and investigations run on them. Different job types may require different levels of investigation, but for the same job title, make sure you keep your process uniform to avoid charges of discrimination.
Don't fail to communicate. If and when you find something on a background check that may impact the decision to hire an applicant, you should — at a minimum — engage in a conversation with the applicant. So many misconceptions, mistakes, and reporting errors can be resolved by conducting that face-to-face communication.
Do locate patterns. Positive and negative patterns are the best way to evaluate your applicant. A single good act or bad act should not be the defining measure of a person or of their job ability. Considering consistent patterns of behavior is a defensible way for employers to make hiring decisions.
Don't seek out only the negative. Background checks are inherently viewed as a way to pinpoint negative information. Use a background check to also locate positives that will help you choose between two well-qualified candidates.
Do use a professional agency to process your background check. Great screening companies will do a far better job of locating the information you want. They have the experience and processes to be accurate and efficient. They also prevent you from viewing data that might be a violation of state or federal law.
Don't run a limited search yourself. You can't find everything online. So much of the concrete — legally obtained — data for a background check can only be conducted by a licensed background check firm.
Brian Torchin
HCRC Staffing
111 Forrest Ave
1st Floor
Narberth PA 19072
Office 610-660-8120
Cell: 267-251-5275
Fax 800-263-1547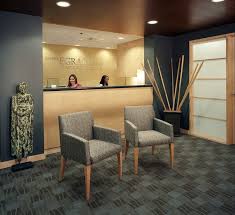 How welcoming is Your Practice?
A friend of mine recently told me about a story she had read about a local Medical office.  The story was about two people sitting in the waiting room of the Medical office when suddenly one of them started complaining.
The lady was unhappy and said something along the lines of, "I'm done. I'm not coming back here anymore. I'm tired of waiting for my appointments, and I'm tired of the unwelcoming atmosphere".
That was that. Not only did that practice lose a patient (and he probably doesn't even know this happened), but you can bet that unhappy patient will be more than willing to tell her friends about her bad experience, too. So, in the long run, the doctor will probably lose a lot more than just one patient!
This type of situation probably occurs a lot more often than anyone wants to admit.
It may be worthwhile for you to take a look at your own practice. How welcoming is your practice? What do people see when they walk in the door? When was the last time you walked in the front door of your practice and made note of the impression someone will get? How does it look through your patients' eyes?
Not only was this person unhappy about her wait time, but she also noted what she called an "unwelcoming atmosphere."
For example, the front desk people were sitting behind a glass partition – a partition that they kept closed most of the time.
That's not really a welcoming sign, is it? That is likely to make your patients feel like they are an interruption rather than a welcomed sight.
Another issue that this lady noticed were all the "unfriendly" signs.
There were signs stating that if patients were late they would have to reschedule, yet they were routinely kept waiting for their own appointment…rather hypocritical, don't you think?
And there were signs stating the need to pay co-payments at time of service. Not a bad thing on its own, but when you factor it all up -front desk staff hiding behind a glass partition, the unfriendly signage, the long waits, etc. – that doctor really wasn't creating a patient-friendly environment.
This is a common mistake, and one that can be easily rectified.
Take a look around your front entrance. Put yourself in your patients' shoes. Would you feel welcomed if you walked in for the first time?
If not, make some changes right now. Take down the partitions, re-word the signage so it doesn't sound so hostile, and get more efficient so your patients have shorter wait times.
People don't like to think they are an inconvenience, especially with their doctor. Make sure you and your staff are doing everything you can to make your patients feel welcomed and cared for.
Taking a little time to make sure your patients know they are appreciated and welcome is one of the easiest things you can do to help your practice thrive.
Brian Torchin
HCRC Staffing
Office 610-660-8120
Cell: 267-251-5275
Fax 800-263-1547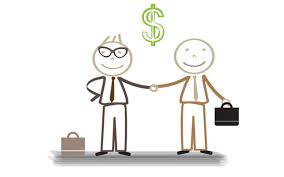 Insurance Credentialing & Contracting
Two important steps for expanding or starting your health department's billing program.
If you're a medical practice looking to expand upon or start a billing program, chances are you've heard the terms "Credentialing" and "Contracting" before. Without completing these two very important steps, you won't be able to bill private insurance companies for the services you provide, missing out on a huge source of revenue. But what does credentialing and contracting entail and where do you start?
 Insurance Contracting
Contracting is the process of setting up agreements with the insurance company to become in-network with them; establishing rates, services covered, the time frame a payment will be received, and other information with each individual payer. You'll need to set up a separate contract for EVERY insurance company you plan to bill.
Much like credentialing, you can Google each company to find contact information, but contracting is a much harder process. You will have to negotiate with insurance companies and it's highly dependent on talking to the right person within the organizations.
You can also talk to other local health departments to get tips and contact information from them, or work with a third party that has experience and knowledge in the contracting process.
Contracting and credentialing require research, time and a lot of detailed work. Working with a third party has many benefits since you are able to leverage their existing relationships with insurance providers.
Insurance Credentialing
Providers can only begin billing private insurance companies after they have been credentialed. It is a process used by private insurance companies to obtain, verify, assess, and validate a health clinic in order to make sure they are a reputable facility and for liability purposes.
To begin the credentialing process, start with a file folder for each insurance company. Since they will all require different forms and documents, this will help you organize and simplify the credentialing process for each payer. To compile a list of insurance companies to get credentialed with, we recommend surveying your patients to see which insurances are used the most. Start with the most common ones at first.
After you have the list of insurance companies to get credentialed with, you'll need to find out the requirements for each company. Do a simple Google search for "INSURANCE COMPANY Credentialing" (where you replace INSURANCE COMPANY with each company's name). That will get you to the web pages that run down each company's credentialing requirements and forms. From the web pages you find, gather all the relevant information you need and fill out the forms and documents they provide. Submit the forms, and you should be credentialed within 90-180 days.
Have a great day!
Brian Torchin
HCRC Staffing
111 Forrest Ave
1st Floor
Narberth PA 19072
Office 610-660-8120
Cell: 267-251-5275
Fax 800-263-1547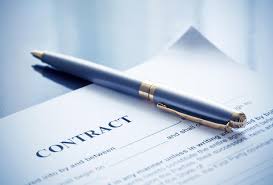 A written employment contract is a document that you and your employee sign setting forth the terms of your relationship. You don't have to enter into a written contract with every employee you hire. In fact, written employment contracts are generally the exception, rather than the rule. In some situations, however, it makes good sense to ask an employee to sign a contract.
What Goes in an Employment Contract
In addition to clearly describing what the employee is going to do for you (the job) and what you are going to do for the employee (the salary), the contract can address many other aspects of the employment relationship, such as:
duration of the job (one year, two years, or indefinitely)
information about the employee's responsibilities
what benefits (such as health insurance, vacation leave, disability leave, and so on) the employee will receive
grounds for termination
limitations on the employee's ability to compete with your business once the employee leaves
protection of your trade secrets and client lists
your ownership of the employee's work product (for example, if the employee writes books or invents gadgets for you), or
a method for resolving any disputes that arise about the agreement.
What About Written At-Will Agreements?
When we refer to written employment contracts, we mean a contract that limits the employer's right to fire the employee, usually by detailing the grounds for termination or setting a term of employment (for example, one or two years).
Some employers require employees to sign a written agreement stating that they are employed at will — that is, that they can quit at any time, and can be fired at any time, for any reason that is not illegal. Employers might ask employees to sign an offer letter, handbook acknowledgment, or other document agreeing to at-will employment, for example. These documents do not limit the employer's right to fire the employee. Instead, they affirm the employer's general right to fire at will.
Advantages of Using Contracts
Employment contracts can be very useful if you want control over the employee's ability to leave your business. For example, if finding or training a replacement will be very costly or time-consuming for your company, you might want a written contract. It can lock the employee into a specific term (for example, two years) or require the employee to give you enough notice to find and train a suitable replacement (for example, 90 days' notice). While you can't force someone to keep working for you, an employee is likely to comply with the agreement's terms if there's a penalty for not doing so.
Employment contracts might also make sense if the employee will be learning confidential and sensitive information about your business. You can insert confidentiality clauses that prevent the employee from disclosing the information or using it for personal gain. Similarly, a contract can protect you by preventing an employee from competing against you after leaving your company.
Sometimes, you can use an employment contract to entice a highly skilled candidate to come work for you instead of the competition. By promising the individual job security and beneficial terms in an employment contract, you can "sweeten the deal."
Finally, using an employment contract can give you greater control over the employee. For example, if the contract specifies standards for the employee's performance and grounds for termination, you may have an easier time terminating an employee who doesn't live up to your standards.
Disadvantages
An employment contract is not a one-way street. The contract binds both you and the employee, so it limits your flexibility. This may pose a problem if you later decide that you don't like the contract terms or the needs of your business change. In those circumstances, if you want to change the contract or terminate it early, you'll have to renegotiate it — and there's no guarantee the employee will agree to what you want.
For example, if you decide you want to end a two-year contract after six months because you don't really need the employee after all, you can't simply terminate the employee — this would be a breach of contract. Similarly, if the contract promises the employee health benefits, you can't later stop paying for these health benefits as a way to save money. The only way to change the terms of the contract is to renegotiate them. This can be done, but it's time-consuming and requires the employee's consent.
Another disadvantage of using employment contracts is that they bring with them a special obligation to deal fairly with the employee. In legal terms, this is called the "covenant of good faith and fair dealing." If you end up treating the employee in a way that a judge or jury finds unfair, you may be legally responsible not only for violating the contract, but also for breaching your duty to act in good faith.
Brian Torchin
HCRC Staffing
111 Forrest Ave
1st Floor
Narberth PA 19072
Office 610-660-8120
Cell: 267-251-5275
Fax 800-263-1547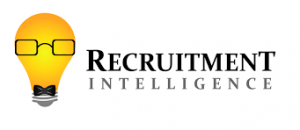 Staffing firms can play a critical role in helping companies find talent. By staffing firms I mean any external search firm that earns a fee for making a placement with a company. This includes staffing agencies, RPOs, contingency and retained executive search firms, and their hybrids.
There is nothing inherently superior to recruiters who work at external firms when compared to corporate recruiters, other than they tend to work fewer assignments and their compensation is based on their results, not their level of activity. This is a huge advantage when it comes to representing stronger candidates.
Unfortunately, many (maybe most) staffing firms don't take full advantage of the opportunity. Too many compete on speed and lower pricing, presenting the same candidates their clients can find on their own. Equally as bad, many of their corporate clients force even the better firms to follow rules and processes that eliminate their unique advantages. To address this, I suggest using the following 10 factors when evaluating an outside search firm. If they don't meet this standard, don't use the firm.
The Difference Makers – How Staffing Firms Can Excel
Since they cover both the active and passive talent market, they can help raise the overall quality level of every new hire.
Given fewer assignments, they have the time to hone their search skills. In this case you'll see and hire stronger people.
You need to have exceptional recruiting skills when dealing with passive candidates. To be successful staffing firm recruiters must excel here. Even if corporate recruiters have similar ability, due to their workload, they just don't have the time to invest in passive candidate recruiting.
The best people want to work with them.
Top passive candidates, especially those with three or more years of experience, seek out the best third-party recruiters to keep them aware of opportunities at different companies. This is a huge advantage over corporate recruiters who only represent one company.
They have deep networks to find talent fast.
Part of being a strong recruiter is the opportunity to develop deep networks of passive candidates. This gives them a sourcing and speed advantage and allows them to find top people quickly.
They understand real job needs, so you'll hire people who can hit the ground running.
Part of being a strong third-party recruiter, especially those who are industry specialists, is understanding the real job needs, as well as the hiring manager needs. While corporate recruiters could certainly do this, they rarely get the chance. As a result, too many corporate recruiters over-rely on skills, experience and compensation to filter candidates, eliminating high potential and diverse candidates from consideration.
They have more time to source passive candidates.
Convincing a person who's not looking to consider an opportunity takes more time than recruiting someone who is anxious to leave. Most corporate recruiters spend the bulk of their time sourcing the latter types of active candidates. The best external recruiters should be spending 80-90% of their time networking and recruiting passive candidates.
They have credibility with hiring managers.
The best third-party recruiters need to work more closely and more often with the same hiring managers. This develops a trust factor that is hard to replicate with a corporate recruiter who needs to work with many different hiring managers. Surprisingly, many talent leaders prevent their external firms from working directly with hiring managers, losing the chance to leverage this essential partnership.
The best staffing firms offer longer guarantee periods.
For an external recruiter, the focus is on placements not activity. As a result, you won't need to see as many candidates to get a top person hired.
When a person's compensation is based on their performance, some recruiters throw as many candidates as they can into the hopper, hoping one sticks. These types of recruiters should be avoided. The best external recruiters work with fewer high-quality candidates and by managing the process from beginning to end, don't need to present more than three to four candidates in order for one to get hired.
Since external recruiters are they're more consultative than transactional, their candidates take the job for the right reasons.
The best external recruiters are focused on having passive candidates understand the long-term career opportunities that come with a new job offer. While this takes more time for the recruiter, it ensures that the hire will be more successful in the long run because the offer is accepted based on actual job needs and the upside growth opportunity, not just the size of the compensation package.
Using a high-quality external recruiting firm that meets the above criteria should be part of every company's talent acquisition program. However, when you find a firm like this the worst thing that can be done is to force it to comply with internal rules or processes that negate their unique strengths. Instead, leverage their abilities, pay their one-time fee, and recognize that hiring the best people is a multi-year investment that keeps on giving.
Have a great day!
Brian Torchin
HCRC Staffing
Office 610-660-8120
Cell: 267-251-5275
Fax 800-263-1547